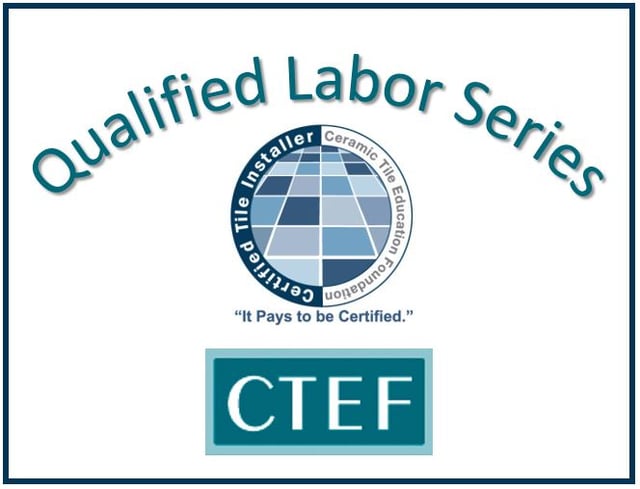 Are you on the fence about whether to become a Certified Tile Installer? In this article, Eric Tetreault CTI #708 offers you seven reasons for not looking back and validating your skills as a tile setter.
Eric is also next in the CTEF Blog series about Qualified Labor based on an article on TileLetter.com titled "You're in good hands with a Certified Tile Installer. Saugerties, N.Y., contractor gets certified for personal pride and customer assurance."
Meet Eric Tetreault, CTI #708
Eric Tetreault, founder of Casavant Tile, has been a Certified Tile Installer (CTI) since 2011 and an Advanced Certified Tile (ACT) Installer since 2014. Casavant Tile is located in New York state and has specialized in residential and remodeling tile installation since 2007.
While visiting the Certified Tile Education Foundation, Tetreault found out all about certification. He decided to go through the program and become a Certified Tile Installer.

Since then, he has gone even further, completing the Advanced Certifications for Tile Installers (ACT). More specifically, Tetreault completed the ACT certifications in Membranes, Large Format Tile and Substrate Preparation, Mud Floors, and Shower Receptors and plans on taking the Mud Walls certification as soon as he becomes more proficient.
>> See Learn About Advanced Certifications for Tile Installers
In his mind, certification is well worth the effort, and here are his seven reasons for not thinking twice about it.
Eric's 7 Reasons for Becoming a Certified Tile Installer
1. Become Certified to Stand Out in the Tile Industry
Tetreault explains the importance of certification, saying,
"The industry as a whole needs a way to honor, celebrate -- as well as isolate and market -- certified labor.
There is far too much unqualified work going on out there.
And for customers, it can be overwhelming to try to figure out who is qualified and not, as well as who is properly trained, knowledgeable, experienced, and skilled."
2. Become Tile-Certified for Yourself
For people who don't see the need for tile installation certification, Tetreault says
"Do it for yourself if not for any other reason.
If you fail, you'll know where you need to improve.
If you pass, you'll know you're among the best and the brightest in the country. It's an elite status that I personally am proud to be a part of."
3. Qualified Labor is Paid More
If bragging rights aren't enough to convince other installers they should become certified, Tetreault explains,
"I've found that with the right approach, people are comfortable with paying more for qualified labor than they would otherwise."
4. Customers Trust Certified Tile Installers
Now that he is both CTI and ACT certified, Tetreault has noticed that his customers do seem to trust him more than ever before. For example, he says,
"I work with builders and designers who work with other installers and I seldom get the average, or the easy jobs.
As a certified installer, I'll always be the one to do the higher-end job; the job with more details, the job with particular challenges, and the jobs that need any sort of special consideration."
5. To Validate Your Tile Installation Skills Despite No Consistent National Guidelines
The tile industry has no federal or consistent state-to-state guidelines for tile installers. In some states, tile installers require a contractor's license, but in many states, no licensing or certification is required at all. Tetreault adds,
"Competition is very cutthroat out there. There is no barrier of entry into the industry, so you have everyone from the very best to the very worst competing on a level playing field.
I decided to get certified to help my customers understand that there are independent testing and certifications out there to validate a person's skills, expertise, experience, and professionalism.
Since I present myself as a certified installer, they can feel assured that they are in good hands, as well as research the program to understand the certification process and the commitment [it shows] to the work I do."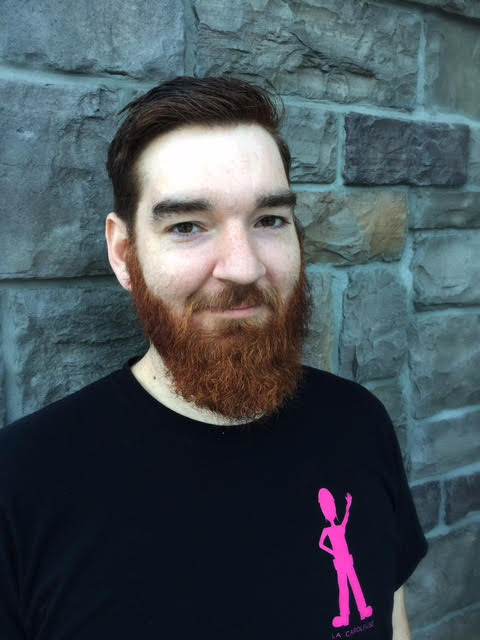 6. Become Certified to Challenge Yourself
The CTI program consists of two tests: a hands-on test and a written test. Tetreault admits the tests challenged him. But, he likes it that way! He details,
"If it were too easy, it would only be a piece of paper.
The hands-on test was far more difficult than expected. The layout, design, and details were not as easy as they look(ed). When finished, the test module was dissected for judging the parts that are not seen and often overlooked. Every last detail of the installation was inspected and judged. It was stressful."
And if that wasn't hard enough, Tetreault says,
"The written test was even more challenging. The questions were highly specific, and not just common knowledge. There's no way someone would know the answers to these questions who wasn't dedicated to the tile industry exclusively."
7. For Perfectionism that Raises the Bar for Tile Installers Everywhere
The certification process is a chance to really see the standard to which all tile installation needs to rise. During testing, the judges,
"really go over [the test module] with a fine-tooth comb looking at craftsmanship, performance, manufacturers' recommended practices, industry standards, neatness, and cleanliness."
For perspective on the grading process for the CTI hands-on test, watch this 9:14 minute video from Sal DiBlasi on Certified Tile Installer Grading The CTI Test:

This kind of perfectionism raises the bar for tile installers everywhere.
Ready to Validate Your Own Tile Installation Skills?
If you haven't already, consider becoming a Certified Tile Installer (CTI). As a CTI, you set yourself apart from the crowd and know how to anticipate tile installation problems before they occur. Do it right the first time and get paid accordingly.
Are you ready now to validate your skills as a tile installer? Become a CTI like Eric Tetreault.
Note: We originally published this article on 02/13/2018, and have updated it.