What is the CTEF?
The Ceramic Tile Education Foundation (CTEF) is a 501(c)(3) nonprofit educational institution that offers local, regional, and national training programs for consumers, installers, construction professionals, architects, designers, building inspectors and sales associates interested in the sale and installation of ceramic tile.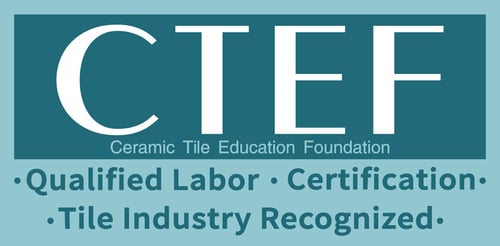 A Source of Tile Education and Training
The CTEF has numerous educational and training courses available covering all facets of tile and the installation process.
>> See CTEF Training Programs.
>> Custom programs are regularly created to meet the needs of the industry.
A Source of Tile Installation Certification
CTEF also offers tile installation certification.
>> Learn about the Certified Tile Installer program.
>> Explore the Advanced Certification for Tile Installers.
Classes and certifications are conducted on a year around basis at the CTEF facility in Pendleton, SC, in addition to numerous satellite programs elsewhere in the United States.