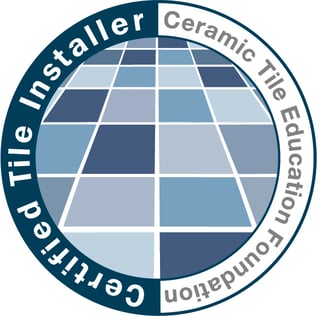 Proud to Have Earned the CTI Designation!
The Certified Tile Installer (CTI) program is a comprehensive testing of the skills and knowledge of experienced tile installers which includes a multiple-choice exam and a hands-on test. Both are based on current industry standards and best practices for producing a sound installation that exhibits good workmanship.
On this page, we proudly list all of those who have passed the CTI hands-on and written tests and earned the CTI designation. They are Qualified Labor whose tile installation work exhibits best practices endorsed by the entire Tile Industry.
>> Explore the Qualified Labor CTEF Blog series
Find Your CTI Listed in Last Name Alpha Order
Click on the letter to go to the section that lists CTIs whose last name starts with that letter:
A - B - C - D - E - F - G - H - I - J - K - L - M - N - O - P - Q - R - S - T - U - V - W - X - Y - Z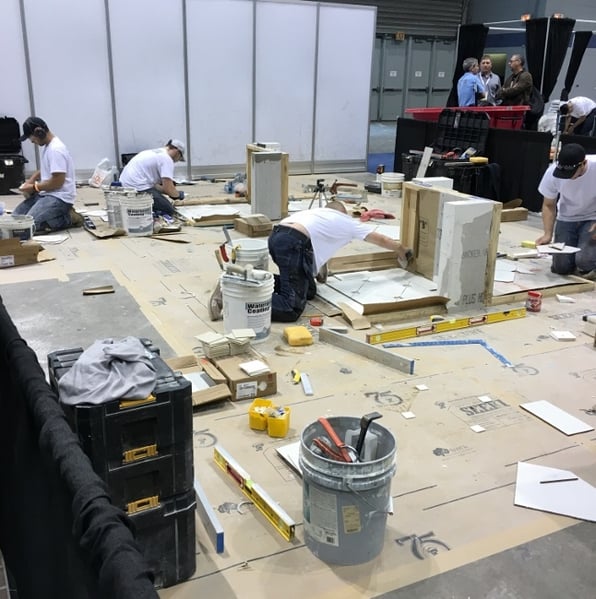 CTIs with Last Name Starting in 'A'

| CTI# | First Name | Last Name | State |
| --- | --- | --- | --- |
| 1719 | James | Abbott | NC |
| 760 | Joseph | Abdella III | CT |
| 1424 | Paul | Abeyta | CO |
| 1518 | Kenneth | Ackerman | NJ |
| 1614 | Christopher | Adams | TX |
| 352 | Jimmy | Adams | GA |
| 1818 | Kipp | Adams | MN |
| 1649 | Gerald | Adkins | OH |
| 345 | Tony | Adkins | VA |
| 1528 | Ruslan | Aeyeu | NJ |
| 1321 | Nick | Afton | MI |
| 177 | John | Aguiar | GA |
| 343 | Michael | Aguiar | FL |
| 669 | Marco A. | Aguilar | TX |
| 1475 | Joppe | Aguirre | OR |
| 219 | David | Aichinger | MN |
| 115 | Martin | Alamillo | CO |
| 1314 | Kevin | Albright | PA |
| 402 | Joe | Alderson | IN |
| 41 | Joshua | Aldrete | AZ |
| 42 | Joseph | Aldrete | AZ |
| 404 | Scott | Alford | IN |
| 486 | Jerry | Allee | MO |
| 857 | Tim | Allen | CA |
| 1102 | Kevin | Allen | MO |
| 621 | Jay | Allenson | CO |
| 1503 | Dustin | Allison | CO |
| 1139 | Luis E. | Almanza | TX |
| 58 | Eduardo | Alonso | CA |
| 339 | Carlos | Alonso | FL |
| 1113 | Juan Carlos | Altamirano | OH |
| 462 | Jim | Altenburg | FL |
| 138 | Luis | Alvarado | FL |
| 1005 | Adalberto | Alvarez | NM |
| 1608 | Adrian | Alvarez | NC |
| 1483 | Leonardo | Alvarez | NC |
| 432 | John | Alzona | CA |
| 963 | Jose | Amezcua | CA |
| 8 | Richard | Anders | SC |
| 1549 | David | Anderson | CO |
| 1824 | Nick | Anderson | TN |
| 301 | Wayne | Anderson | TN |
| 388 | Robert | Anderson | MN |
| 618 | Matt | Anderson | CO |
| 652 | Shawn | Anderson | FL |
| 24 | Sergio | Andrade | TX |
| 543 | Mauricio | Andres | NV |
| 1367 | Ashley | Andrews | GA |
| 1154 | Sergio | Angeles | NC |
| 1196 | Roland G. | Anger | CA |
| 1871 | Ricky | Angus | SC |
| 1253 | Brian | Annoye | NE |
| 15 | Thomas | Anschuetz | MI |
| 862 | Mark | Ansell | CA |
| 571 | Danny | Antemie | GA |
| 9 | Olvin | Antunez | VA |
| 461 | Antonio | Aparicio | FL |
| 1186 | Jon | Appleby | OH |
| 1688 | Juan | Aquino | FL |
| 964 | Eddie | Arant | CA |
| 1140 | Adam | Arellano | TX |
| 1036 | Eric J. | Arena | MA |
| 447 | Michael | Arez | VA |
| 11 | Edgar | Argueta | MD |
| 1371 | Ricardo | Argueta | NC |
| 752 | Carlos | Arias | CT |
| 1770 | Andrew M | Armenta Jr. | KS |
| 449 | Jeff | Armstrong | VA |
| 1039 | Jack | Arrasmith | OK |
| 749 | Chris | Arre | CT |
| 1141 | Victor | Arredondo | TX |
| 30 | Mario | Arroyo | TX |
| 110 | Juan | Arteaga | CO |
| 976 | Richard | Arther | PA |
| 814 | Chris | Ashburn | NC |
| 347 | William | Ashley | VA |
| 189 | Mike | Atkins | SC |
| 1397 | Sean | Austerberry | PA |
| 1458 | Christopher | Austin | NC |
| 1664 | Ryan | Austin | CA |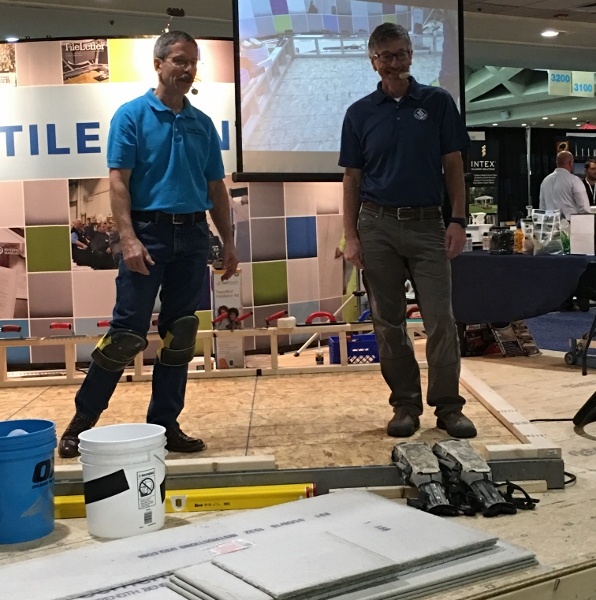 CTIs with Last Name Starting in 'B'

| CTI# | First Name | Last Name | State |
| --- | --- | --- | --- |
| 423 | Bruce | Bailey | FL |
| 1578 | Barry | Bailey | NC |
| 1394 | Bill | Baillie | NJ |
| 56 | Carlos | Balcazar | CA |
| 1334 | Ivan | Balderas | UT |
| 839 | Aaron T. | Ball | IA |
| 998 | Jason | Ballard | OR |
| 1392 | Ken | Ballin | NJ |
| 1724 | Jeremy | Ballou | NH |
| 951 | Mike | Baltis | CA |
| 144 | Karl | Baltzer | FL |
| 834 | William B. | Baptista | SC |
| 298 | Joseph | Barber Jr | TN |
| 906 | Edmilson | Barbosa | CT |
| 554 | Fernando | Barcelata | TBD |
| 601 | Michael | Barley | NC |
| 452 | Shawn | Barnes | VA |
| 854 | Richard | Barnes | FL |
| 1383 | Keith | Barnett | CA |
| 333 | Zachary | Barr | MI |
| 334 | Jacob | Barr | MI |
| 602 | Jason | Barr | NC |
| 113 | Adlrin | Barraza | CO |
| 1588 | Justin | Barrera | TX |
| 961 | Mitch | Barrett | CA |
| 224 | Yuri | Barrios | NC |
| 98 | Jeremiah | Bartley | IL |
| 293 | Robert | Bartolomeo | MI |
| 247 | Mike | Barton | NC |
| 958 | Ryan | Barton | CA |
| 1699 | Ryan | Bartosz | IN |
| 310 | August | Battles | TN |
| 311 | Damon | Battles | TN |
| 1247 | Drew | Bauer | WA |
| 928 | Jason | Bauman | VA |
| 1406 | Cristian | Bautista | TX |
| 90 | Juan | Bautista | TX |
| 1408 | Luis | Bautista | TX |
| 1407 | Nilson | Bautista | TX |
| 1405 | Olvan | Bautista | TX |
| 1647 | Pallas | Baxter | OH |
| 1243 | John | Bazor | OR |
| 1856 | Rustem | Bayanov | NJ |
| 1243 | John | Bazor | OR |
| 1687 | Kyle | Beal | FL |
| 100 | Tom | Bean | IL |
| 1886 | Steve | Beauchesne | NC |
| 1792 | Nick | Bebek | OR |
| 387 | Harlan | Beberg | MN |
| 289 | Brian | Bechtel | MI |
| 518 | Mike | Bechtel | OH |
| 496 | Dan | Becker | MO |
| 711 | Timothy A. | Becraft | PA |
| 1499 | Sokol | Bejtja | NY |
| 634 | Jim | Belcher | OH |
| 997 | Marc | Belcourt | VA |
| 1542 | Bobby | Bell | KY |
| 1293 | Jeff | Belmore | MI |
| 1274 | Stephen | Belyea | MA |
| 55 | Bob | Bendixen | CA |
| 369 | Tom | Benke | TN |
| 747 | Bruce | Bennett | CT |
| 748 | Jordan | Bennett | CT |
| 887 | David D. | Bennett | OR |
| 1030 | Jason | Bennett | NC |
| 1842 | Rodger | Bennett | VA |
| 1436 | Sean | Bennett | OH |
| 139 | John | Benvenuti | CA |
| 1501 | Parry | Berdine | NC |
| 1413 | Arpad | Bereczki | VA |
| 10 | Csaba | Bereczki | VA |
| 1534 | Alex | Bergland | GA |
| 168 | Tim | Berkley | TX |
| 1070 | Butch | Berlin | IN |
| 341 | Alvaro | Bertola | FL |
| 1388 | Phil | Best | NH |
| 756 | Adam | Bey-Wagner | CT |
| 1721 | Greg | Bibaud | NH |
| 1353 | Jeremy | Bickett | OR |
| 1284 | Greg | Bickley | NY |
| 457 | Scott | Billings | FL |
| 987 | Randal | Billy | NM |
| 988 | Jim | Billy | NM |
| 1870 | Jedidiah | Birdsong | KS |
| 295 | Daryl | Birge | KY |
| 1386 | Cory | Black | NH |
| 902 | Matthew | Blackburn | KS |
| 530 | Jonathan | Blackstock | SC |
| 481 | Edgar | Blanco | CO |
| 612 | Arsenio | Blanco | FL |
| 1000 | Vladimir | Blashchishchin | OR |
| 1244 | Yakov "James" | Blashchishchin | OR |
| 744 | Michael J. | Blasko | CT |
| 403 | Anthony | Blazek | IN |
| 568 | Albin | Blocker | SC |
| 1279 | Matthew | Blood | RI |
| 567 | Eugene | Blum | FL |
| 1329 | Eric | Blumer | MO |
| 1773 | Jody | Bodeca | AL |
| 632 | Dale | Boegeman | OH |
| 1323 | Stephen | Boerema | MI |
| 1720 | Johnathon | Boesen | WI |
| 272 | Keith | Boggs | SC |
| 1057 | Anthony | Bogo | FL |
| 1373 | Benjamin | Boling | OR |
| 1145 | Larry | Bonagura | NC |
| 1146 | Joey | Bonagura | NC |
| 1410 | Zack | Bonfilio | TX |
| 1044 | Parker | Boone | OK |
| 288 | Jacob | Boot | MI |
| 884 | Steve | Boothe | WA |
| 808 | Markus | Boppre | NC |
| 553 | Gerardo | Botello | TBD |
| 1833 | Juan | Boubion | FL |
| 1114 | Claude | Bouchard | GA |
| 807 | Dan | Boulter | FL |
| 209 | JD | Bounds | TX |
| 1884 | Logan | Bounds | UT |
| 114 | Josh | Box | CO |
| 213 | Bill | Boyle | MN |
| 1212 | David | Boylson | KS |
| 1152 | Steve | Brace | IL |
| 1496 | Jeremy | Bradenburg | MN |
| 941 | James A. | Brady | KY |
| 1493 | Josh | Brand | IL |
| 1197 | Andrei | Branistaureanu | CA |
| 731 | Bradley | Brannon | MO |
| 777 | Bill | Branson | KS |
| 1441 | Robert | Brazington | ID |
| 1607 | Randy | Brenly | OH |
| 929 | Frank | Brennan | VA |
| 830 | Ron | Brewer | KS |
| 1263 | Bill | Bricault | MI |
| 514 | Blaine | Bricker | KY |
| 648 | Steve D. | Brines | KS |
| 516 | Lee | Brinkmeyer | KY |
| 117 | Justin | Brito | CO |
| 1378 | Dave | Britt | WA |
| 136 | Stephan | Brown | FL |
| 829 | Matt | Brown | KS |
| 954 | Daniel | Brown | CA |
| 810 | Tony | Bryant | NC |
| 730 | Ian | Buckland | KS |
| 1169 | Luis A. | Buendia | VA |
| 1001 | Radu | Bulbuk | OR |
| 34 | Jeffrey | Bullis | MI |
| 39 | Tim | Bullis | MI |
| 353 | Adrian | Burciu | GA |
| 236 | Larry | Burkholder | PA |
| 642 | Jason | Burle | MO |
| 643 | Robert | Burle | MO |
| 583 | Brian | Burns | NH |
| 1636 | Christopher | Burt | DE |
| 509 | Thomas | Butt | KY |
| 99 | Tony | Buttitta | IL |
| 1840 | Greg | Buttram | TN |
| 1471 | Travis | Buzick | MN |
| 357 | Cristian | Buzila | GA |
| 577 | Bonnie | Byrd | SC |
| 780 | Claud | Byrd | MO |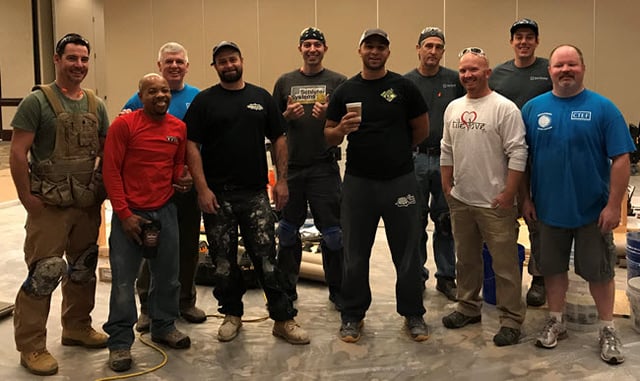 CTIs with Last Name Starting in 'C'

| CTI# | First Name | Last Name | State |
| --- | --- | --- | --- |
| 1375 | Elias | Cabadas | CA |
| 278 | Ramiro | Cabrera | AZ |
| 243 | Paul | Cacciato | NC |
| 1567 | Jesus | Cafarelli | WA |
| 1599 | Rachel | Cahalan | VA |
| 1431 | Dave | Cain | MI |
| 1251 | John | Calderwood | NE |
| 1454 | Lee | Callewaert | WI |
| 656 | Travis M. | Campbell | MO |
| 1442 | Malcolm | Campbell | OH |
| 1032 | Daniel | Campo | NC |
| 1137 | Jose | Campos | OK |
| 1546 | Ruben | Canizales | TX |
| 444 | Joaquin | Candia | CA |
| 413 | John | Canto | FL |
| 1368 | Sonny | Cantu | TX |
| 858 | Alex | Cantu Jr. | CA |
| 751 | James | Capossela | CT |
| 793 | Abraham | Cardenas | VA |
| 1007 | Oscar A. | Cardenas | VA |
| 382 | Reno | Carifa | OH |
| 1245 | Sean | Carline | OR |
| 1656 | Josh | Carlson | WI |
| 1099 | James | Carr | IL |
| 1123 | William Ryan | Carrasquillo | FL |
| 1380 | Chanel | Carrizosa | WA |
| 1381 | Jamen | Carrizosa | WA |
| 419 | Scott | Carron | FL |
| 336 | Terry | Carter | MI |
| 273 | John W | Carter Jr | SC |
| 1805 | William | Carter | FL |
| 820 | Roger | Carvalho | MD |
| 54 | Robert | Casillas | CA |
| 125 | Jerry | Cassidy | MI |
| 1474 | Brandon | Castellano | OR |
| 552 | Marcos | Castillo | TBD |
| 1307 | Humberto | Castillo | UT |
| 1308 | Jose Simon | Castillo | UT |
| 1351 | Jonathan | Castillo | CA |
| 1686 | Arturo | Catalan | NC |
| 605 | Kerry | Cavazzo | NY |
| 91 | Richard | Cedillo | TX |
| 27 | Darrell | Cerda | TX |
| 719 | Jay | Cerda | TX |
| 1333 | Hilario | Cerna | UT |
| 1419 | James | Chamberlain | NE |
| 1008 | Stephen | Charboneau | VA |
| 228 | Brandan | Chastine | GA |
| 983 | Marty | Chavez | NM |
| 1425 | Diego | Chavez | CO |
| 1764 | Julio Edgar | Chavez | NY |
| 1666 | Miguel | Chavez | CA |
| 111 | Samuel | Che | CO |
| 271 | Ben | Chiles | SC |
| 171 | LT | Chong | TX |
| 1707 | Jason | Christensen | SC |
| 18 | Gary | Christie | MI |
| 990 | Frank | Chudy | CO |
| 1495 | Jay | Cichon | FL |
| 1130 | Ben | Cichy | MI |
| 576 | James M. | Cisson | SC |
| 1696 | Ron | Clancy | NC |
| 1838 | David | Clark | KY |
| 6 | Joshua | Clark | MI |
| 105 | Torrey | Clark | MI |
| 589 | Neil | Clark | MA |
| 596 | Margaret | Clark | TN |
| 1776 | Mike | Clark | TN |
| 816 | Tommy | Clark | GA |
| 1815 | Ryan | Clarkson | OH |
| 128 | Brian | Cleven | MI |
| 1757 | Josh | Cobb | IN |
| 1225 | Kyle | Coffman | IL |
| 1790 | Adam | Cole | OR |
| 86 | Mark | Colella | MI |
| 261 | Henry | Coleman | NC |
| 1085 | Andrew | Coleman | MI |
| 991 | Cory | Collins | CO |
| 50 | Mark | Columbus | CA |
| 191 | Jerry | Comer | SC |
| 658 | Michael | Comia | MO |
| 527 | Mike | Comley | OH |
| 1678 | Beau | Compton | IN |
| 1677 | Michial | Compton | OH |
| 124 | Jennings | Connell | NC |
| 249 | Robert | Connor | NC |
| 806 | Ron | Constantino | FL |
| 1787 | Jace | Constanzo | OR |
| 3 | Julio | Contreras | MI |
| 1343 | Sal | Contreras | CA |
| 1750 | Brandon | Cook | OR |
| 714 | Steven | Cook | MO |
| 900 | Josh | Cooke | KS |
| 901 | James | Cooke | KS |
| 1287 | Zach | Cooke | NH |
| 1841 | Nathaniel | Cooper | MD |
| 774 | Steven | Cooper | SC |
| 1644 | Adam | Copher | CA |
| 1437 | Joseph | Copley | OH |
| 337 | Raul | Coratolo | FL |
| 706 | Jeff | Cornelius | KY |
| 441 | Eduardo | Corona | CA |
| 923 | Mike | Corona | MD |
| 722 | James | Coronado | TX |
| 1811 | Dustyn | Corpe | MI |
| 1482 | Joel | Correa | WI |
| 395 | Sam | Corsaro | NC |
| 844 | Gabriel | Cortez | CA |
| 1231 | Calep | Cortez | CA |
| 1232 | Jose D. | Cortez | CA |
| 1233 | Jose Juan | Cortez | CA |
| 948 | Eric | Cotta | CA |
| 1716 | Eddie | Cotton | GA |
| 1723 | Tyler | Coughlin | NH |
| 1620 | James | Courchain | PA |
| 1184 | John | Courtis | MI |
| 1714 | Jessie | Courvelle | GA |
| 26 | John | Cox | TX |
| 363 | Ricky | Cox | TN |
| 1088 | Garry L. | Cox | VA |
| 1778 | Carlo | Craner | CA |
| 1116 | Tom | Cravillion | WI |
| 1736 | Paul | Crawford | TX |
| 1628 | David | Creech | KY |
| 483 | David | Cripe | CO |
| 1630 | Louis | Cristofoli | KY |
| 28 | John | Cronen | TX |
| 453 | Richard | Croot | VA |
| 1830 | Brad | Crowder | TN |
| 1159 | Brent | Cosby | MO |
| 127 | Nick | Cross | MI |
| 1400 | David | Crotty | VA |
| 717 | Curtis | Cruse | MO |
| 199 | Hugo | Cruz | TX |
| 610 | Gilbert | Cruz | FL |
| 1568 | Alfonso | Cuesta | FL |
| 129 | Russell | Curtis | MI |
| 362 | Cain | Curtis | GA |
| 112 | Tod | Cyr | CO |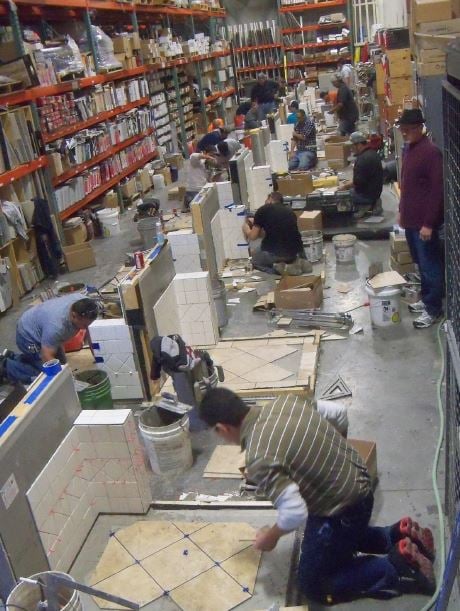 CTIs with Last Name Starting in 'D'

| CTI# | First Name | Last Name | State |
| --- | --- | --- | --- |
| 312 | Dino | D'Agostino | TN |
| 216 | Mark | Dahlstrom | MN |
| 1260 | Tim | Dahlstrom | MN |
| 38 | Randy | Dailey | MI |
| 463 | Scot | Dailey | FL |
| 459 | Tim | Daly | FL |
| 767 | Bruno | Damico | CT |
| 700 | David A. | Danforth | OH |
| 323 | Greg | Dansereau | MI |
| 1606 | Andrew | Darabant | PA |
| 1258 | Ivan | Darmanchev | NC |
| 1890 | David | Daubenschmidt | OR |
| 1246 | Robert | Davis | OR |
| 22 | Steve | Davis | MA |
| 1094 | Robert | Davis | MI |
| 1808 | Scott | Davis | FL |
| 19 | Roy | Davison | MO |
| 183 | Clifford | Davison | SC |
| 185 | Joshua | Davison | SC |
| 187 | Timothy | Davison | SC |
| 1346 | Leonard | Dawson | NH |
| 1061 | Jerrime | Day | TN |
| 1743 | Robert | Defelice | PA |
| 1396 | Donald | de la Pena | NJ |
| 1352 | Edward | Deahl | CA |
| 798 | Dennis R. | Decker | PA |
| 365 | Gale | Defer | TN |
| 1041 | Noel | DeGiusti | OK |
| 1042 | Adam | DeGiusti | OK |
| 1084 | Silas | DeGraaf | MI |
| 1033 | Gabriel | DeLaCruz | TX |
| 609 | Joseph | DeLaura | NY |
| 917 | Elizandro | DeLeon | FL |
| 670 | Lilia R. | DeLeon | TX |
| 1758 | Santos | DeLeon | OH |
| 1031 | Rafael | Delgadillo | AR |
| 1207 | Marcos | Delgado | AZ |
| 291 | Thomas | Dells | MI |
| 83 | Dave | DeMaria | MI |
| 1563 | Michael | DeMello | AZ |
| 1675 | Brian | Denny | IN |
| 1810 | Derek | Dennie | MI |
| 1190 | Brad | Denny | TN |
| 325 | Clay | DePlanche | MI |
| 1087 | Charlie | Deppe | MI |
| 1845 | Jake | Desarno | GA |
| 1297 | James | Desarno | GA |
| 1004 | Joseph | DeTate | CA |
| 704 | Larry | Dettmer | OH |
| 659 | Mark | DeVille Jr. | MO |
| 460 | Federico | Deza | FL |
| 49 | Pedro | Diaz | CA |
| 442 | Miguel | Diaz | CA |
| 560 | Gabriel | Diaz | FL |
| 581 | Albert | DiBaccari | NH |
| 678 | Brandon | Dick | HI |
| 1679 | Nathan | Diemond | MI |
| 979 | Dan | DiFrancesco | DE |
| 742 | Geoff | Dighton | CT |
| 88 | Mike | DiGiovanni | MI |
| 1382 | Jon | Dille | WA |
| 940 | Chad | Dilsaver | KY |
| 836 | Wayde W. | Dixon | IA |
| 604 | Jeffrey M. | Doherty | NY |
| 1835 | Javier | Dominguez | FL |
| 825 | Jon | Donmoyer | PA |
| 1115 | Keith | Downing | FL |
| 375 | Jimmy | Dragich | OH |
| 380 | Ped | Dragich | OH |
| 197 | Mike | Dreschel | TX |
| 1754 | Mario | Duarte | UT |
| 1345 | Carl | Dubberly | NH |
| 907 | Rafael | Dudzic | CT |
| 633 | William | Duffy | OH |
| 1026 | Todd | Duhe | LA |
| 1209 | Wyatt | Dunbar | MO |
| 569 | Brian | Dunlap | SC |
| 570 | Chris | Dunlap | SC |
| 1832 | Stephen | Dunn | NV |
| 1111 | Brian | Dunnington | VA |
| 225 | Armando | Duran | NC |
| 1069 | Jeremy | Durst | GA |
| 1873 | Kristopher | Duschen | IL |
| 1883 | Richard | Dyer | ID |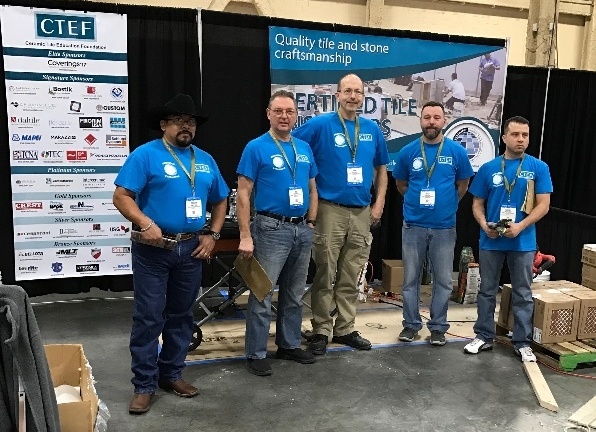 CTIs with Last Name Starting in 'E'

| CTI# | First Name | Last Name | State |
| --- | --- | --- | --- |
| 1269 | Manuel | Eagan | NE |
| 1817 | John | Easterling | AR |
| 860 | Cody | Eberle | CA |
| 1760 | Bruno | Echavarria | NY |
| 663 | Charles | Eckard | MD |
| 809 | Vic | Eckard | NC |
| 1198 | Michael | Ecker | CA |
| 109 | Dan | Eielson | CO |
| 1189 | Josh | Eller | MI |
| 1717 | Jarrod | Ellerberck | NE |
| 1828 | Samuel | Elmer | TN |
| 1589 | Erin | Epperson | CO |
| 1673 | Ben | Ernst | FL |
| 787 | Vincent | Errico | CA |
| 843 | Leonardo | Escamilla | CA |
| 541 | Octavio | Espadas | NV |
| 1759 | Tommy J. | Estes III | TX |
| 57 | Paul | Estolano | CA |
| 504 | George | Etheredge | LA |
| 488 | Bill | Evans | MO |
| 131 | James | Evans | TX |
| 1663 | Aaron | Evaro | CA |
| 359 | Jay | Ewing | GA |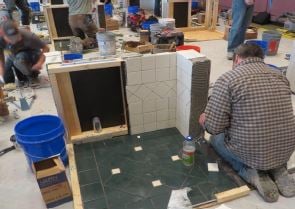 CTIs with Last Name Starting in 'F'

| CTI# | First Name | Last Name | State |
| --- | --- | --- | --- |
| 237 | Nathan | Fackler | PA |
| 499 | John | Fannon | MO |
| 84 | Ralph | Fantin | MI |
| 682 | Kevin | Faris | NC |
| 1554 | Glen | Farmwald | IN |
| 1058 | Ronan | Farrelly | FL |
| 1490 | Trey | Faulk | OK |
| 399 | Kerry | Faulkner | IN |
| 1582 | Almin | Fazlic | MI |
| 206 | Marco | Felix | TX |
| 120 | Gregg | Fellmann | NC |
| 1317 | Dan | Fendryk | WI |
| 1858 | Fabricio | Ferreira | NJ |
| 430 | Jorge | Ferreira | CA |
| 414 | Izaur | Ferreira | FL |
| 1506 | Lewis | Feriss | CO |
| 1224 | John P | Fetherling Jr. | IL |
| 487 | Sam | Fetter | MO |
| 750 | Brian | Fetzner | CT |
| 1120 | John | Finkbeiner | MA |
| 1054 | Justin | Fisher | MO |
| 811 | Mark | Fisher | NC |
| 364 | William | Fiveash | TN |
| 344 | Tim | Flanagan | VA |
| 904 | Adam | Flerage | KS |
| 1111 | Sean | Fletchall | KS |
| 1213 | Wesley | Fletcher | LA |
| 1214 | Orea Kai | Fletcher | LA |
| 1804 | Adrian | Floarea | FL |
| 176 | Brandon | Flood | GA |
| 287 | Jesse | Flores | MI |
| 257 | Eric | Flores | NC |
| 1625 | Eric | Flores | TX |
| 200 | Epitacio | Flores | TX |
| 229 | Mario | Flores | TX |
| 1112 | Juan | Flores | VA |
| 1379 | Gabe | Florez | WA |
| 562 | Angelo | Florino | FL |
| 969 | Charles | Floyd | GA |
| 587 | Jason | Foley | MA |
| 1332 | Charles | Fomby | OR |
| 465 | Mike | Ford | MI |
| 1444 | Matt | Ford | MI |
| 190 | Travis | Fordham | SC |
| 264 | Aaron | Foreman | TX |
| 389 | Brian | Forland | MN |
| 939 | Robert | Forest II | KY |
| 1735 | Mike | Foster | ID |
| 356 | Edward | Fowler | GA |
| 1751 | Joe | Fowler | TX |
| 1646 | Tony | Fowler | OH |
| 649 | Gary | Fox | KS |
| 1267 | Andrew | Fredricks | MI |
| 635 | Kevin M | Fritz | OH |
| 1324 | Michael | Fuentes | TX |
| 166 | Mark | Fuller | TX |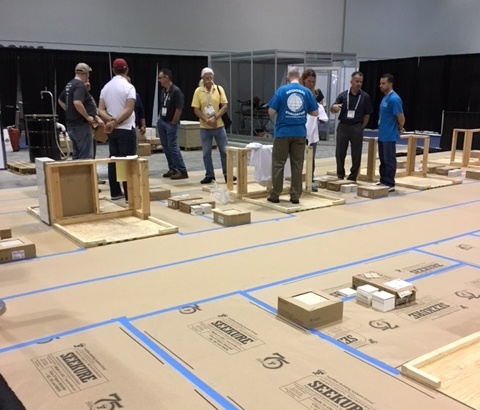 CTIs with Last Name Starting in 'G'

| CTI# | First Name | Last Name | State |
| --- | --- | --- | --- |
| 43 | Jose | Gallardo | AZ |
| 420 | Robert | Gallardo | FL |
| 1035 | Frank | Galvan | TX |
| 813 | Arnold | Gambill | NC |
| 1192 | Roman | Gambino | CA |
| 221 | Steve | Garbe | MN |
| 738 | Meliton | Garcia | AL |
| 1450 | Gilbert | Garcia | NE |
| 116 | Juan | Garcia | CO |
| 918 | Luis | Garcia | FL |
| 398 | Israel | Garcia | IN |
| 1680 | Mario | Garcia | CA |
| 932 | Ray | Garcia | MO |
| 303 | Roberto | Garcia | TN |
| 1095 | Eric | Garcia | MI |
| 1609 | Ben | Garland | GA |
| 122 | Joe | Garofalo | TN |
| 590 | Bobby | Garren | TN |
| 1642 | Brandt | Garrison | ID |
| 1199 | Eddie | Garten | CA |
| 203 | Roy | Garza | TX |
| 204 | Reggie | Garza | TX |
| 613 | Garrett | Gaspard | FL |
| 1432 | Kristor | Gaston | MI |
| 51 | Henry | Gaytan | CA |
| 470 | Peter | Gee | MI |
| 263 | Edwin | Gemio | MD |
| 1298 | Timothy | Gentry | VA |
| 1864 | David | Gerhardt | CA |
| 1742 | Michael | German | PA |
| 1702 | John | Gerstbauer | IN |
| 59 | Vince | Giacalone | CA |
| 270 | Kevin | Gibson | SC |
| 888 | Roy | Gier | WA |
| 239 | Fred | Gilbert | PA |
| 360 | Roger | Gilbreth | GA |
| 672 | Robert | Gildon | TX |
| 118 | Ronnie | Giles | CO |
| 1125 | Mike | Gillett | AZ |
| 320 | Keith | Gillhespy | MI |
| 558 | Danny | Gilliland | AL |
| 268 | Joe | Gilmore | TX |
| 438 | Daniel | Gilstrap | CA |
| 1114 | Gary | Gingrich | NM |
| 822 | Rick | Ginunas | PA |
| 968 | Tony | Girolami | GA |
| 1581 | James | Gladney | OH |
| 815 | Chris | Gleaton | SC |
| 1576 | Frankie | Glinis | TX |
| 361 | Jeff | Glover | GA |
| 791 | Keith | Goad | VA |
| 526 | James B. | Goecke | OH |
| 1390 | Peter | Goedecke | NH |
| 1827 | Trevor | Golden | TN |
| 429 | Juan | Gollaz | CA |
| 539 | Jose | Gomez Jr. | NV |
| 1775 | Kevin | Gomez | GA |
| 1752 | Alex | Gonzalez | TX |
| 1866 | Rafael | Gonzalez | NY |
| 538 | Wayne | Goodbar | NV |
| 1737 | Nicholas | Gootan | FL |
| 578 | David | Gore | SC |
| 909 | Eric | Gosse | CT |
| 1780 | Vladimir | Gottwald | CO |
| 1429 | Shane | Gould | MD |
| 468 | Darrell | Grabill | MI |
| 650 | Erik | Grams | MN |
| 1092 | Daniel | Grant | TX |
| 1206 | Frank | Granta | PA |
| 1728 | Eric | Grantham | AL |
| 179 | Michael | Grauman | SC |
| 786 | Steve | Green | KS |
| 1073 | Nick | Greger | MI |
| 614 | Craig | Griffin | FL |
| 119 | David | Griffin | NC |
| 226 | Chad | Griffin | NC |
| 1090 | David L | Griffin Jr. | VA |
| 528 | Ryan | Griffith | OH |
| 529 | Brian | Griffith | OH |
| 776 | Marat | Grigoryan | FL |
| 255 | Chad | Grillo | NC |
| 309 | Gary | Grimes | TN |
| 62 | Greg | Griswold | CA |
| 335 | Joel | Gritter | MI |
| 565 | Chet | Grobleski | FL |
| 508 | Roger | Gross | IN |
| 1157 | Jeramiah | Gross | KS |
| 1160 | Dustin | Gross | MO |
| 1097 | Robert | Grueb | IN |
| 1540 | Lee | Grundmeyer | OR |
| 14 | Vincent | Gueccia | MI |
| 1651 | John | Guglielmi | OH |
| 955 | Anthony | Guglielmo | CA |
| 764 | Scott | Guglielmo | NY |
| 1539 | Ian | Guiberson | WA |
| 469 | Tony | Guthrie | MI |
| 1348 | Esteban G | Gutierrez | CA |
| 1153 | Jeff | Gutschow | TN |
| 306 | Jose | Guzman | TN |
| 1080 | Mike | Gwizdala | MI |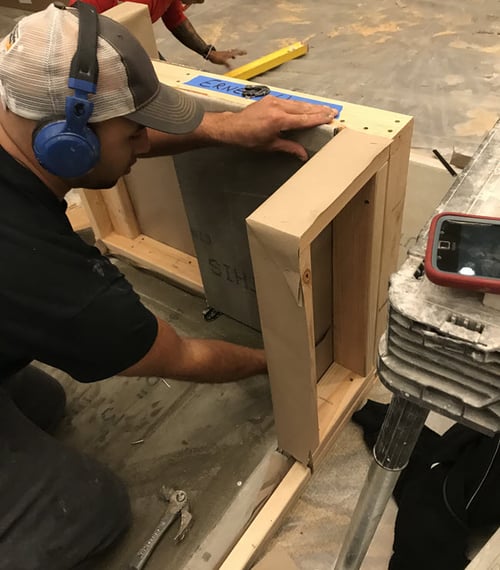 CTIs with Last Name Starting in 'H'

| CTI# | First Name | Last Name | State |
| --- | --- | --- | --- |
| 1359 | Thomas | Habelt | OR |
| 53 | Steve | Hadley | CA |
| 1855 | Kenneth | Haggerty | OR |
| 1299 | Joshua | Hahling | GA |
| 511 | Kelly | Haiber | OH |
| 302 | Chris | Haley | TN |
| 1809 | Cody | Hall | MI |
| 385 | Corwin | Hall | WI |
| 77 | Shawn | Hall | TBD |
| 78 | Ron | Hall | TBD |
| 1488 | Terry | Hall | CA |
| 1221 | Cody | Halliday | MD |
| 1052 | Todd C | Halvorsen | KS |
| 1508 | Jack | Hamilton | AZ |
| 1365 | Jason | Hamilton | GA |
| 1814 | Jesse | Hamilton | OH |
| 1200 | Tony | Hammet | CA |
| 779 | David | Hammond | MO |
| 1045 | Robert | Hann | CO |
| 1593 | Joshua | Hanna | OH |
| 174 | Chris | Hanners | GA |
| 975 | Randy | Hanovick | PA |
| 1876 | Ryan | Hanson | ID |
| 297 | Edward | Hantel | TN |
| 1553 | Vadzim | Haradavets | IL |
| 1255 | Craig | Harimon | NE |
| 1850 | Bradley | Harley | NJ |
| 1066 | Michael | Harrell | VA |
| 476 | Erik | Harren | CO |
| 350 | Joseph | Harrington | VA |
| 1691 | Ilisha | Harris | OH |
| 1692 | Jacob | Harris | OH |
| 1822 | Brad | Hartner | GA |
| 1821 | Cory | Hartner | GA |
| 1022 | Reuben | Hartsoe | AR |
| 588 | Kevin | Hastings | MA |
| 1516 | Matthew | Hathaway | NC |
| 660 | Paul | Hausman | MO |
| 493 | William | Haverly | MO |
| 175 | Ted | Hawkins | GA |
| 1831 | Ashton | Hayes | NV |
| 1604 | Devon | Hayes | KY |
| 1683 | Lawrence | Haywood | VA |
| 772 | Mike | Hearn | GA |
| 1215 | Dan | Hecox | NE |
| 494 | Greg | Hefele | MO |
| 1112 | Mark J | Heinlein | WI |
| 103 | Matthew | Heinrichs | WI |
| 244 | John | Heizer | NC |
| 1399 | Robert | Helm | PA |
| 819 | Andras | Helman | MD |
| 227 | Gene | Helms | NC |
| 167 | James | Hemp | TX |
| 520 | Mark | Henderson | KY |
| 1772 | Timothy | Hendrix | KS |
| 734 | Rich | Hennebeul | FL |
| 521 | Fred | Henson | OH |
| 1843 | Anania | Hernandez | MD |
| 1502 | Carlos | Hernandez | NC |
| 44 | Jose | Hernandez | AZ |
| 1532 | Joel | Hernandez | GA |
| 60 | Pedro | Hernandez | CA |
| 4 | Luis | Hernandez | MI |
| 510 | Michael | Hernandez | OH |
| 165 | Greg | Hernandez | TX |
| 170 | Jorge | Hernandez | TX |
| 265 | Juan | Hernandez | TX |
| 1761 | Richard | Hernandez Jr. | NJ |
| 1762 | Robert | Hernandez | NJ |
| 1616 | Ryan | Hernandez | NJ |
| 266 | Roman | Hernandez | TX |
| 446 | Jose | Hernandez III | CA |
| 182 | Scott | Heron | SC |
| 192 | Teri | Heron | SC |
| 977 | Dean | Herrera | CA |
| 919 | Ivan | Herrera | FL |
| 366 | Jorge | Herrera | TN |
| 367 | Daniel | Herrera | TN |
| 655 | Tom | Herrick | MN |
| 1121 | Christopher T | Herring | VA |
| 1158 | Craig E | Heslop | KS |
| 1802 | Gerald | Hibbs | VA |
| 965 | Justin | Hickey | CA |
| 1635 | Shawn | Hickman | DE |
| 718 | Jason C | Highley | MO |
| 653 | Scott | Hilgert | MN |
| 1849 | Malachi | Hilkey | IA |
| 943 | Johnny D | Hill | KY |
| 591 | James | Hill | TN |
| 1037 | Frederick | Hilliard | MA |
| 1081 | Leo | Hilliker II | MI |
| 689 | Shane | Hills | MO |
| 945 | Mark | Hilt | CA |
| 72 | Richard | Hinshaw | NC |
| 1531 | Zsolt | Hodosi | NY |
| 340 | Lucas | Hoerst | MN |
| 1627 | Nicholas | Hofmann | KY |
| 1648 | Robert | Hogan | OH |
| 400 | Steve | Hogan | IN |
| 372 | Briane | Hoge | MI |
| 211 | Jan | Hohn | MN |
| 29 | Kelly | Holder | TX |
| 61 | Don | Holdren | CA |
| 1583 | Mark | Holloway | IN |
| 1741 | Oleksandr | Holovchenko | NJ |
| 474 | Jason | Holy | MI |
| 1445 | Jason | Holy Jr | MI |
| 673 | Isaac | Homaz | HI |
| 1277 | John | Homovich | MD |
| 517 | Steve | Honaker | KY |
| 1798 | Trevor | Hook | WI |
| 1829 | Ryan | Hopes | TN |
| 230 | Carl Winston | Houser III | TX |
| 1331 | Nate | Houston | KS |
| 930 | Don | Howard | GA |
| 931 | Brandon | Howard | GA |
| 492 | Michael | Howard | MO |
| 912 | Ion | Hrezdac | CT |
| 886 | Phil | Hu | OR |
| 885 | Dave | Hu | OR |
| 960 | Nicholas | Huaracha | CA |
| 251 | James | Hubbard | NC |
| 676 | Don | Hudson | HI |
| 1700 | Zach | Huff | IN |
| 1777 | Daniel | Hughes | CA |
| 1151 | Samuel E | Humble | IN |
| 1785 | James | Hunt Jr. | VA |
| 1053 | Kevin | Hurla | KS |
| 859 | Manuel | Hurtado | CA |
| 1096 | Matthew | Huston | IN |
| 1238 | Don | Hutcheson | AK |
| 696 | Donald R | Hyden | KY |
| 5 | Ken | Hyde Jr | MI |
| 1174 | Patrick | Hyland | CA |
| 1175 | Bryan | Hyland | CA |
| 1740 | Ryan | Hysell | FL |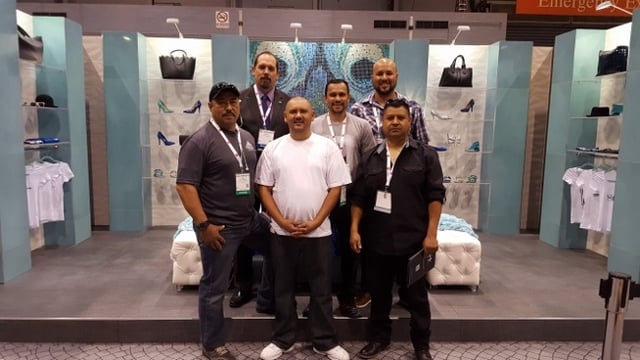 CTIs with Last Name Starting in 'I'

| CTI# | First Name | Last Name | State |
| --- | --- | --- | --- |
| 424 | David | Ianuzi | FL |
| 824 | Mark | Iosue | NJ |
| 846 | David | Isaacs | KS |
| 1806 | Alexander | Ivanov | FL |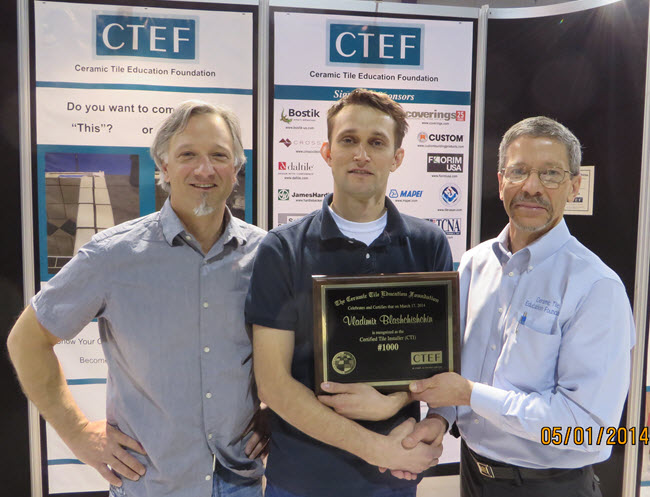 CTIs with Last Name Starting in 'J'

| CTI# | First Name | Last Name | State |
| --- | --- | --- | --- |
| 519 | Joseph | Jackson | KY |
| 254 | Kenneth | Jacobs | NC |
| 1676 | Gary | Jacobson | MI |
| 874 | Paul | Jacobson | MN |
| 1059 | Boe | Jacoby | FL |
| 1710 | Janusz | Jandzinski | CT |
| 1711 | Roman | Jandzinski | CT |
| 16 | James | Jansma | MI |
| 799 | Shawn | Jarmuzek | PA |
| 1658 | Nick | Jaros | WI |
| 267 | Waldemar | Jedrzejewski | TX |
| 173 | Mark | Jenkins | GA |
| 1372 | Wilson | Jerez | NC |
| 1313 | Curt | Jobson | PA |
| 1668 | Chris | Johann | FL |
| 405 | Carl | Johnson | IN |
| 214 | Noel | Johnson | MN |
| 258 | Michael | Johnson | NC |
| 374 | Jamie | Johnson | OH |
| 1040 | Jeremiah | Johnson | AR |
| 1715 | Randall | Johnson | ID |
| 1451 | Scott | Johnson | NE |
| 1211 | Anthony | Johnston | KS |
| 1128 | Bill | Johnston | MI |
| 1358 | Curtis | Jones | ID |
| 1783 | Ethan | Jones | VA |
| 1601 | Gary | Jones | PA |
| 421 | Rodney | Jones | FL |
| 1107 | Josh | Jones | KS |
| 1657 | William R. | Jones | GA |
| 690 | Michael E | Jones | MO |
| 735 | Chad | Jordan | FL |
| 329 | Bruce | Jordon | MI |
| 479 | Tory | Jorgenson | CO |
| 1086 | Andy | Jousma | MI |
| 431 | Teodoro | Jovel | CA |
| 1654 | Nam Joon | Jun | OH |
| 1236 | Ruben | Jurado | CA |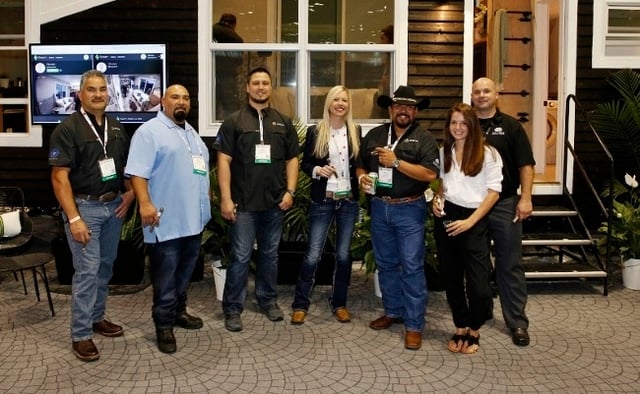 CTIs with Last Name Starting in 'K'

| CTI# | First Name | Last Name | State |
| --- | --- | --- | --- |
| 1072 | Thomas F | Kaade | IN |
| 1093 | Jereme F | Kaczynski | MI |
| 707 | Kenneth S | Kahny | OH |
| 1868 | Dustin | Kaiser | KS |
| 1320 | Mark | Kaiser | MI |
| 85 | Sander | Kalaj | MI |
| 1456 | Dustin | Kaltwasser | OH |
| 868 | Karl | Kampfer | MN |
| 1891 | Joshua | Kane | OR |
| 220 | Dave | Karp | MN |
| 1885 | Jaime | Karsky | ND |
| 1747 | Daniel | Kasman | NJ |
| 1571 | Mike | Kavajecz | WI |
| 1572 | Tom | Kavajecz | WI |
| 1795 | Anthony | Kavanagh | WI |
| 1641 | Husein | Kantarevic | ID |
| 1310 | Ibrahim | Kayas | NY |
| 540 | Lonnie | Kaylor | NV |
| 262 | Hugh | Keany | MD |
| 455 | Steven | Keator | VA |
| 1191 | Kevin | Keeling | CA |
| 313 | William | Keeling | TN |
| 972 | Eric | Keller | PA |
| 688 | Howard | Kelley | MO |
| 1652 | Matt | Kelley | OH |
| 638 | Lyle | Kelly | TN |
| 639 | James | Kelly | TN |
| 1703 | Kris | Kemp | LA |
| 625 | Jeremiah | Kennedy | CO |
| 842 | Gary | Kennedy | IA |
| 283 | Brady | Kennedy | MI |
| 450 | Chris | Kennedy | VA |
| 1634 | Daniel | Kenney | DE |
| 217 | Joseph | Kerber | MN |
| 218 | Tony | Kerber | MN |
| 1261 | Tim | Kessler | MN |
| 253 | Bruce | Keyser | NC |
| 792 | Yury | Khmialeuski | VA |
| 1366 | Daniel | Kiezebrink | GA |
| 1467 | Dan | Kilchler | NE |
| 661 | Troy | Kinder | MO |
| 1766 | Kody | Kindstrand | MI |
| 1511 | Shawn | King | FL |
| 827 | Jeffrey | Kinney | KS |
| 1881 | Micah | Kissee | ID |
| 506 | Mike | Klare | KY |
| 507 | Jon | Klare | KY |
| 705 | Rob | Kleiman | OH |
| 875 | Adam | Klein | MN |
| 763 | Jonah | Klein | NY |
| 1851 | Dmitry | Klimchenia | NJ |
| 1497 | Ihar | Klimchenia | NJ |
| 1328 | Scott | Klint | NH |
| 393 | Steve | Kluver | MN |
| 1575 | Justin | Knight | WI |
| 1217 | Tim | Knipper | WI |
| 849 | Don | Koch | CO |
| 1268 | Kledis | Kodra | FL |
| 627 | Andy | Kobbe | OH |
| 1286 | Mark | Kozey | MI |
| 1285 | Todd | Kozey | MI |
| 410 | Clayton | Kraft III | TX |
| 409 | Clayton | Kraft | PA |
| 1338 | Ismet | Krajnic | CA |
| 910 | Bruce | Kramer | CT |
| 784 | Lincoln | Krentz | KS |
| 1056 | Tyler | Krentz | KS |
| 104 | Robert | Kron | IL |
| 584 | Eric T | Kross | NY |
| 1256 | Kelly | Krueger | NE |
| 1880 | Zuhdija | Kuduzovic | ID |
| 1796 | Jacob | Kuhn | WI |
| 1727 | Charley | Kulas | ID |
| 1799 | Justin | Kulow | WI |
| 1788 | David | Kutsar | WA |
| 1395 | Pete | Kwiatkowski | NJ |
| | | | |
CTIs with Last Name Starting in 'L'

| CTI# | First Name | Last Name | State |
| --- | --- | --- | --- |
| 1867 | Frank | LaCapria | NY |
| 805 | Steven | LaCasse | FL |
| 74 | Mike | Lacount | MI |
| 1564 | David | LaFleur Jr. | IL |
| 993 | Olvin | Lainez | CO |
| 1091 | Russell | Laird | CA |
| 619 | Troy | Laird | WY |
| 681 | John | LaJoie | NC |
| 1468 | Victor | Lake | MN |
| 477 | Jerald | Lambert | CO |
| 478 | Dan | Lambert | CO |
| 290 | Reid | Lambright | MI |
| 281 | Matt | Lameris | MI |
| 1306 | Antonio | Landiz | UT |
| 595 | Vincent | Langston | NC |
| 416 | Mark | Lanier | FL |
| 1322 | Matt | Larson | MI |
| 473 | Curtis | Latreille | MI |
| 800 | Thomas | Laudermilch | PA |
| 1464 | John | Lawson | NE |
| 775 | Eliseo | Lazarraga | CA |
| 1600 | Charlie | Leach | KS |
| 1577 | Oliver | Ledbetter | NC |
| 1339 | Juan | Ledesma | CA |
| 1693 | Hyo Seung | Lee | OH |
| 1694 | Kihouan | Lee | OH |
| 1560 | Jorg | Leffler | FL |
| 433 | James | Leichtle | CA |
| 694 | Kim C | Lein | MO |
| 407 | William | LeMaster | IN |
| 1078 | Glenn | Lemmon | IN |
| 769 | Joe | Lenner | PA |
| 1393 | Carl J | Leonard | NJ |
| 1695 | Jared | Leppink | IN |
| 1660 | Sheldon | Leppke | WI |
| 451 | Olivier | Lerebourg | VA |
| 384 | Todd | Leslie | MN |
| 1082 | Jason | Lesperance | MI |
| 126 | Paul | Lester | MI |
| 1538 | Liviu | Leuciuc | TN |
| 1586 | Albert | Levario | TX |
| 23 | Roy | Lewis | AL |
| 580 | Kim | Lewis | NH |
| 637 | Mike | Lewis | OH |
| 1825 | Randy | Lewis | TN |
| 1461 | Roy Allen | Lewis | AL |
| 1718 | Wyatt | Libby | NE |
| 1487 | Joe | Lima | CA |
| 31 | Luis | Linares | TX |
| 537 | Kurt | Linderman | NV |
| 1872 | Donovan | Lindgren | NC |
| 121 | Jon | Lingwall | HI |
| 282 | Daniel | Lipski | MI |
| 1315 | Andres | Lizarralde | FL |
| 1801 | Curt | Llewellyn | VA |
| 1859 | Wellington | Locatelli | GA |
| 502 | Curtis | Locke | LA |
| 847 | Roger | Lodwig | CO |
| 1879 | Joshua | Lofquist | OR |
| 1201 | Chris | Long | CA |
| 574 | Robert D | Long | SC |
| 1558 | David | Lonis | IL |
| 202 | Shane | Looney | TX |
| 1132 | Joe | Loosier | MI |
| 536 | Christian | Lopez | AZ |
| 926 | Alexis | Lopez | FL |
| 1697 | Brandon Varill | Lopez | NC |
| 1535 | Efrain Cosme | Lopez | GA |
| 1100 | Rafael | Lopez | IL |
| 1148 | Manuel J | Lopez | TX |
| 840 | Steve | Lothson | IA |
| 599 | Ricky | Love | NC |
| 889 | Alan | Lovera | FL |
| 1412 | Austin | Lovett | TX |
| 740 | Dave | Lovich | CT |
| 594 | Jon | Lowrance | TN |
| 65 | Thomas | Lowry | NC |
| 1793 | Mitchell | Loy | NC |
| 107 | John | Lucas | CO |
| 1131 | Mark R | Lucas | MI |
| 1786 | Ryan | Lucas | OR |
| 412 | Salvador | Lucio | MD |
| 582 | Joe | Lucius | NH |
| 739 | Dan | Lucius | NH |
| 985 | Matthew | Luhan | NM |
| 1129 | Doug | Lupini | MI |
| 828 | Eric | Lust | KS |
| 437 | Ndricim | Luzas | CA |
| 101 | Tom | Lynch | IL |
| 788 | Dennis | Lynch | NJ |
| 1291 | Myron | Lysecky | CA |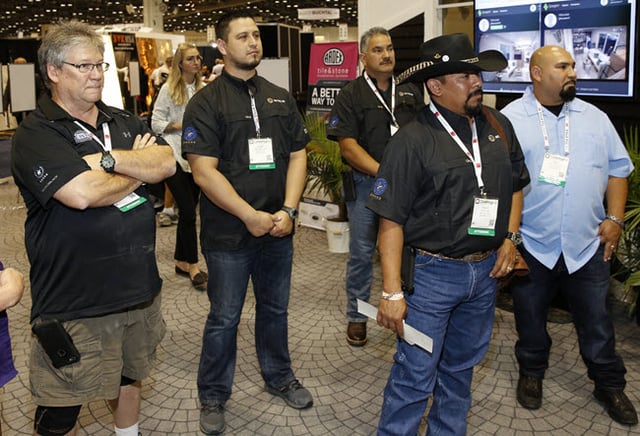 CTIs with Last Name Starting in 'M'

| CTI# | First Name | Last Name | State |
| --- | --- | --- | --- |
| 1498 | Joe | Macaluso | NJ |
| 1170 | Melvin R | Machado | VA |
| 1875 | Bryan Hector | Macias | OR |
| 832 | Gerald | Madison | GA |
| 1423 | Patrick | Maestas | CO |
| 351 | Silviu | Magas | GA |
| 812 | Erik | Magnante | NC |
| 82 | Philip | Maiuri | MI |
| 1193 | Eric | Maki | MN |
| 761 | Mykola | Maksymyuk | CT |
| 1143 | Eleazar | Maldonado | TX |
| 971 | Tony | Mancuso | OH |
| 1009 | Jerry | Manganiello | VA |
| 1136 | Donald | Manke | OK |
| 1202 | Oscar | Manrique | CA |
| 245 | Joseph | Mantisi | NC |
| 246 | Mike | Mantisi | NC |
| 308 | Pablo | Mariles | TN |
| 1309 | Ulas | Maris | NY |
| 1562 | Adam | Marks | CT |
| 1292 | Adam | Martin | FL |
| 922 | Benjamin | Martin | VA |
| 1435 | Chris | Martin | CA |
| 1303 | John | Martin | IL |
| 1784 | John | Martin Jr. | VA |
| 1389 | Fredy | Martinez | MA |
| 1257 | Edgar | Martinez | NC |
| 1414 | Gerardo | Martinez | NC |
| 1239 | Edwardo | Martinez | IL |
| 1226 | Jimmy | Martinez | TX |
| 736 | Roman | Martinez | AL |
| 48 | Joel | Martinez | CA |
| 435 | David | Martinez | CA |
| 439 | Jack | Martinez | CA |
| 440 | Jesus | Martinez | CA |
| 903 | Anthony | Martinez | KS |
| 984 | Jose | Martinez | NM |
| 95 | Melecio | Martinez | TX |
| 551 | Javier | Martinez | VA |
| 547 | Geraldo | Martinez | TBD |
| 548 | Tony | Martinez | TBD |
| 550 | Pedro | Martinez | TBD |
| 944 | Robert | Martinho | CA |
| 946 | Mike | Martinho | CA |
| 947 | Dominic | Martinho | CA |
| 952 | Tony | Martins | CA |
| 1533 | Greg | Marzec | GA |
| 464 | Dan | Mason | FL |
| 106 | Christopher | Mason | IL |
| 223 | Ben | Mason | SC |
| 881 | Marcus | Mason | WA |
| 1440 | Ben | Mason | ID |
| 1522 | Mike | Mastrangelo | PA |
| 675 | Justin | Mata | HI |
| 908 | Nick | Mathena | CT |
| 1155 | Joseph | Mattice | SC |
| 942 | Vincent | Mattingly III | KY |
| 274 | Andrey | Matveyuk | IA |
| 275 | James | Matveyuk | IA |
| 276 | Victor | Matveyuk | IA |
| 318 | Thomas | Mautino | TN |
| 160 | Brian | Maxwell | NC |
| 573 | Gary | Maxwell | SC |
| 880 | Shane | May | WA |
| 1062 | Greg | Mazzeo | PA |
| 314 | John | Mazzeo | TN |
| 1520 | Kevin | McCall | PA |
| 715 | George M | McCarty | MO |
| 1135 | Sidney | McClelland | OK |
| 1439 | Michael | McConnell | WY |
| 1063 | Bernie | McCormack | NJ |
| 837 | Steven | McCune | IA |
| 1847 | Justin | McCormack | NE |
| 448 | Mike | McCutcheon | VA |
| 1273 | Jason | McDaniel | OR |
| 269 | Anthony | McDowell | SC |
| 1610 | Dylan | McGhee | GA |
| 108 | David | McGinty | CO |
| 1557 | Sean | McGuire | IL |
| 848 | Matt | McHugh | CO |
| 1203 | Marvin | McIntosh | CA |
| 142 | Kevin | McKenna | FL |
| 1561 | Daniel | McKeown | MS |
| 1282 | Mike | McKim | MI |
| 315 | John | McKinney | TN |
| 188 | Mike | McLawhorn | NC |
| 370 | Ray | McNamara | TN |
| 1150 | John | McNeil | IN |
| 729 | Scott | McReynolds | MO |
| 686 | Gary | McRoberts | NC |
| 1455 | Jason | McTighe | OH |
| 1443 | Wes | McUmber | MI |
| 1701 | Jeff | Meadows | IN |
| 869 | Mike | Meeks | MN |
| 1369 | Jack | Meier | TX |
| 1208 | Ramon | Mejia | AZ |
| 1860 | Raphael | Melo | GA |
| 1248 | Rob | Melquist | OR |
| 1623 | Nic | Mendez | CA |
| 1745 | Thomas | Mendies | NY |
| 436 | Hector | Mendoza | CA |
| 683 | Louis | Meneses | SC |
| 63 | Juan | Mercado | CA |
| 1590 | Lupe | Mercado | CO |
| 1570 | Dean | Merkle | IL |
| 835 | Bryan S | Merrick | IA |
| 123 | Robb | Merritt | NC |
| 1043 | James | Metcalf | OK |
| 354 | Steve | Meyer | SC |
| 1421 | Angel | Mexicano | CO |
| 915 | Zbigniew | Miazga | CT |
| 130 | Jeff | Micalizzi | CT |
| 338 | Greg | Michael | FL |
| 709 | Dobri | Michev | MD |
| 817 | Douglas | Mihalko | CT |
| 304 | Rick | Milam | TN |
| 1316 | Derek | Miller | WI |
| 1769 | Jamie | Miller | KS |
| 1889 | John | Miller | OH |
| 1272 | Kenneth | Miller | NE |
| 513 | Eric | Miller | OH |
| 349 | Bruce | Miller | FL |
| 1888 | William | Miller | MI |
| 974 | Michael | Minello | OH |
| 992 | Scott | Minguez | CO |
| 1300 | Leonard | Minter | GA |
| 97 | Jason | Miroslaw | IL |
| 1127 | Tim | Mobley | MI |
| 1617 | Tamas | Mogyorosi | NY |
| 1438 | Jason | Mohler | OH |
| 153 | Renier | Molina | NC |
| 386 | Lee | Mollan | MN |
| 745 | Joe | Monda | CT |
| 746 | Jesse | Monda | CT |
| 280 | Brent | Monroe | AZ |
| 305 | Martin | Montalvo | TN |
| 833 | Nicky | Monteith | NC |
| 1171 | Oscar Hernandez | Montes | VA |
| 1227 | Jason | Montgomery | VA |
| 986 | Pedro | Montoya | NM |
| 737 | Carl | Moody | AL |
| 1706 | Jeff | Moomey | GA |
| 572 | Randall | Moon | SC |
| 575 | Keith | Moon | SC |
| 1118 | Billy | Moore | MA |
| 864 | Francisco | Morales | CA |
| 967 | Adam | Morales | CA |
| 641 | Luis Antonio | Morales | TN |
| 1681 | Robin | Moralez | CA |
| 1074 | Tim | Moran | MI |
| 1574 | Justin | Moravec | WI |
| 911 | Grzegorz | Morawski | CT |
| 1481 | Gary | Moreland | NJ |
| 194 | Edgardo | Moreno | TX |
| 195 | Horacio | Moreno | TX |
| 1665 | Luis | Moreno | CA |
| 877 | Heath | Morris | CO |
| 1427 | Lon | Morris | CO |
| 1591 | Kevin | Moser | MT |
| 1731 | Anthony | Moses | LA |
| 1290 | John | Mourelatos | AZ |
| 1671 | Ardi | Mucaj | FL |
| 622 | Kirk | Mueller | CO |
| 542 | Eric | Muilenburg | NV |
| 1882 | Sanel | Mujagic | ID |
| 1595 | Craig | Mullins | OH |
| 1797 | Jeremy | Mullins | WI |
| 607 | Chuck | Murawski | NY |
| 867 | Don | Murchison | CA |
| 1204 | Charles D | Murphy Jr | CA |
| 501 | David | Murray | MO |
| 973 | Aaron | Mushinsky | PA |
| 233 | Michael | Myers | PA |
| 240 | Damon | Myers | PA |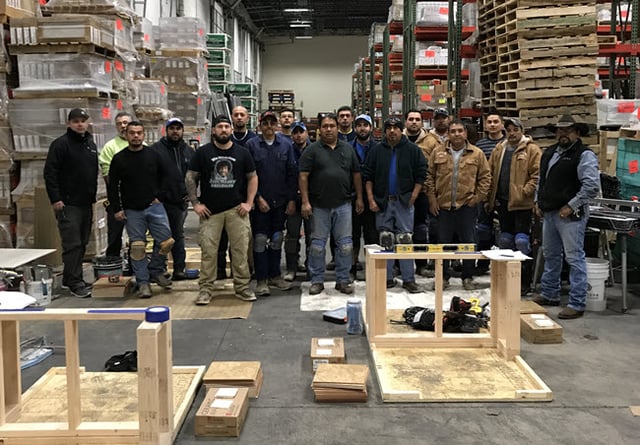 CTIs with Last Name Starting in 'N'

| CTI# | First Name | Last Name | State |
| --- | --- | --- | --- |
| 238 | Tim | Nailor | PA |
| 20 | Jason | Namba | UT |
| 21 | Jon | Namba | UT |
| 770 | Kenneth | Nansteel III | PA |
| 698 | Kevin | Napier | OH |
| 1364 | Kristopher | Nardone | GA |
| 1846 | Ryan | Neely | GA |
| 720 | Christopher | Neidner | TX |
| 924 | James | Neis | MD |
| 1645 | Aaron | Nelson | OH |
| 647 | Bill | Nelson | MO |
| 525 | Doug | Nelson | OH |
| 790 | Brad | Nelson | VA |
| 2 | Tyler | Nequist | MI |
| 1709 | Goncalo | Neto | NJ |
| 151 | Lazarino | Neto | FL |
| 1118 | Matthew | Newbold | UT |
| 693 | Richard | Newcomb | MO |
| 703 | Steve | Newkirk | OH |
| 1477 | Alex | Nez | OR |
| 1530 | Bill | Nguyen | TX |
| 156 | Hien | Nguyen | NC |
| 157 | Hai | Nguyen | NC |
| 937 | Mike | Nicholson | MN |
| 394 | Steve | Nicklaus | MN |
| 1051 | Alan | Neilsen | CO |
| 1514 | Anders | Nielsen | NC |
| 1046 | Elias | Nino | CO |
| 1047 | Elias A | Nino | CO |
| 938 | Jose | Nivela | FL |
| 379 | Steve | Noel | OH |
| 1034 | Mario | Nogales | VA |
| 1754 | Kimin | Noh | OH |
| 1222 | Charles | Nolen | IN |
| 1643 | Joshua | Nordstrom | AK |
| 1650 | Brandon | Norman | OH |
| 79 | Tony | Noto | MI |
| 1133 | German G | Nunez | NC |
| 677 | Nick | Nye | HI |
| 754 | Oleksandr | Nykolyuk | CT |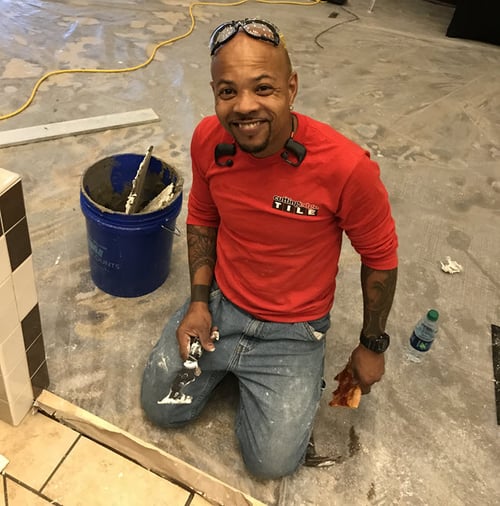 CTIs with Last Name Starting in 'O'

| CTI# | First Name | Last Name | State |
| --- | --- | --- | --- |
| 1869 | Daniel | Oberlander | MO |
| 1354 | Jeff | Occhipinti | OR |
| 71 | Frank | Olbertz | NC |
| 454 | Jadson | Oliveira | VA |
| 1068 | Wayne | Olivier | NC |
| 1294 | Michael | Ollila | MI |
| 1470 | Robb | Olson | MN |
| 1510 | Kelly | Olson | WI |
| 250 | David | Opphile | NC |
| 1164 | Melecio | Ordaz | OK |
| 765 | Brendan | O'Regan | NY |
| 172 | Jon | Ormand | GA |
| 1705 | Jimmy J | Orozco | NC |
| 1335 | Raymundo | Ortiz | UT |
| 1349 | Armando | Ortiz | CA |
| 957 | Victor | Ortiz | CA |
| 445 | Serafin | Osorio | CA |
| 1800 | Chris | Osterritter | PA |
| 425 | Emilio | Otano | FL |
| 1216 | Marion | Otto | IL |
| 841 | Stephen | Ouellette | IA |
| 1288 | Gregory | Owens | TX |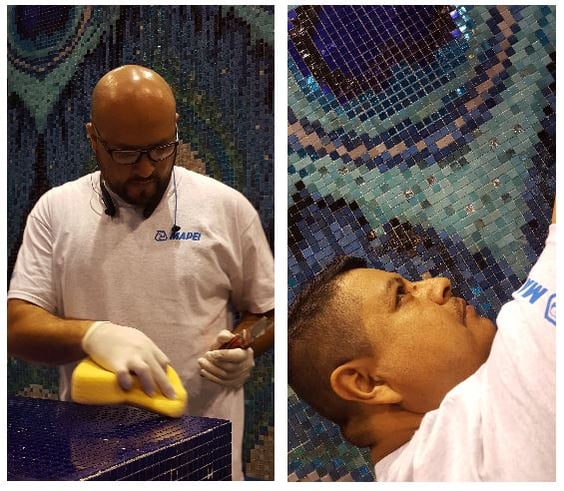 CTIs with Last Name Starting in 'P'

CTI#

First Name
Last Name
State
1249
Dennis
Pacetti
MO
1024
Joshua
Pair
AR
821
Ismael
Paiz
VA
1101
Edwin
Palma
CA
865
Robert
Panak
CA
1341
Juan
Paniagua
CA
620
Jon
Panjau
CO
617
Matt
Papi
CO
1283
Thomas
Papp
IN
1852
Thomas
Paradiso
NY
132
Andr

é

Paré
FL
523
Matt
Parente
OH
1188
Karl
Parker
NM
1507
Bill
Parker
CO
999
Shon M
Parker
OR
1748
Vincent
Parker
PA
801
Steve
Parrish
PA
319
Rusty
Parrott
TN
406
James
Partain
IN
823
Trevor
Paskman
PA
1083
Jeffrey J
Pattee
MI
1076
Jon
Patterson
MI
1478
Brian
Patterson
OR
1892
Lucas
Paulazzo
OR
651
Zach
Paulson
MN
663
Johnny
Peacock
MO
804
David
Pearson
FL
1075
Ray M
Peirson
MI
1505
Scott
Pellett
CO
535
Levi Van
Pelt
CO
1064
Walter
Pena
VA
147
Kevin
Pennington
FL
1166
Eslin
Peralta
VA
1854
Edmar
Pereira
NJ
913
Nelbom
Pereira
CT
1434
Andrew
Perez
NV
1206
Enrrique
Perez
VA
1611
Luciano
Perez
GA
279
Martin
Perez
AZ
1296
Roswell
Perez
GA
1459
Christopher
Perry
NC
181
Roy
Perry
NC
89
Juan
Pescador
TX
728
Jeremy
Peters
MO
1428
Mark
Peterson
CO
644
Dmitriy
Petrashishin
MO
1265
Eric
Petruska
MI
1028
Darryl
Petty
SC
512
Mike
Pettyjohn
OH
1618
Martin
Pfaff
NJ
159
Tuyen
Pham
NC
949
Jeff
Pharris
CA
12
Raymond
Phillips
MD
853
Joel
Phinney
FL
75
William
Piar
MI
1569
Nicholas
Pias
WI
882
Yuri
Piatritsky
WA
1640
Ismael
Pina
UT
1820
Cesar Eduardo
Pineda
TX
1749
William
Pino
NV
1626
John
Pinson
KY
1547
Laszlo
Pirok
TX
70
Mike
Pittman
NC
1807
Sebastian
Plank
QC
1117
Stan
Platt
UT
248
Michael
Ploplis
NC
256
Randy
Plowman
NC
1521
Peter
Pogroszweski
NJ
1767
Erick
Pohlman
MI
826
Mario Della
Pollo
PA
1598
Paige
Pomerene
VA
1318
Ben
Pople
NY
1356
Vladimir
Popov
WA
1357
Vasiliy
Popov
WA
1476
Sergey
Popov
OR
1048
Michael
Porter
CO
1049
John
Porter
CO
348
Hal
Porter
VA
342
Luis
Portillo
FL
94
Jose
Portillo
TX
1262
Brent
Posusta
MN
324
Jerry
Pottruff
MI
1237
Mike
Powell
MI
1264
Greg
Powers
MI
1612
Mason
Prance
GA
1629
Amos
Pranger
IN
161
Brian
Preinfalk
NC
1537
Visarjon
Preka
MI
732
Nick
Prentice
MO
616
Michael
Presnell
CO
586
Troy
Prevost
NH
934
Michael
Price
KS
491
Donald
Prince
MO
757
Robert
Przkop
CT
615
Carmelo
Pulvirenti
FL
1791
William
Purchase
OR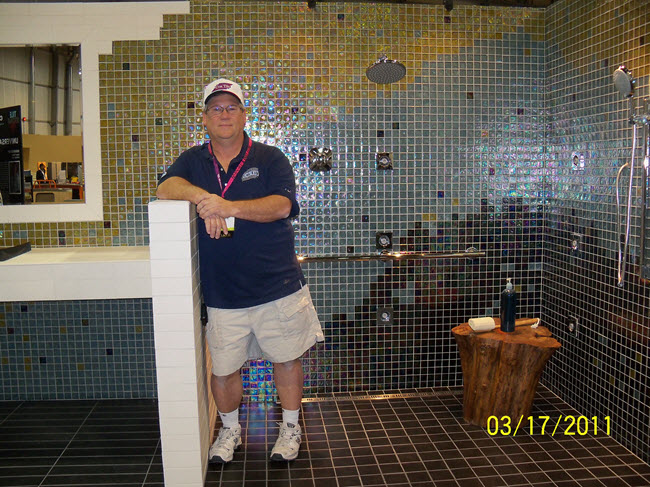 CTIs with Last Name Starting in 'Q'

| CTI# | First Name | Last Name | State |
| --- | --- | --- | --- |
| 1266 | Joseph | Quinn | MI |
| 962 | Reynaldo | Quintana | CA |
| 1179 | Christian | Quirarte | CA |
| | | | |
| | | | |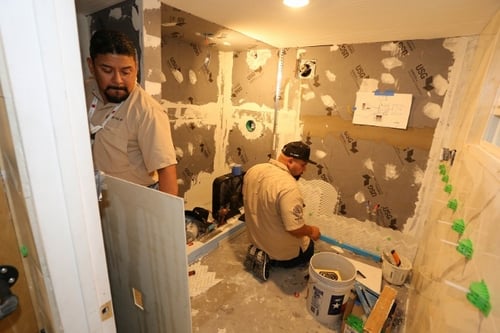 CTIs with Last Name Starting in 'R'

| CTI# | First Name | Last Name | State |
| --- | --- | --- | --- |
| 1466 | Chris | Rachel | NE |
| 1089 | Mark R | Rade | VA |
| 148 | Gaspar | Rafael | FL |
| 149 | Walfre | Rafael | FL |
| 755 | Ryan | Ramadei | CT |
| 1602 | Aran | Ramey | AL |
| 1781 | Angel | Ramirez | CO |
| 1384 | Israel | Ramirez | CA |
| 1229 | Rigoberto R | Ramirez | CA |
| 1340 | Gustavo | Ramirez | CA |
| 482 | Miguel | Ramirez | CO |
| 531 | Manuel | Ramirez | GA |
| 169 | Francisco | Ramirez | TX |
| 1205 | Ben | Ramos | CA |
| 196 | Reynaldo | Ramos | TX |
| 522 | Kevin | Rasmussen | OH |
| 80 | Neil | Rautio | MI |
| 685 | Doug | Reagan | NC |
| 1865 | Harrison | Reed | NJ |
| 355 | Johnny | Reed | GA |
| 1579 | Adam | Reid | MI |
| 1639 | Brett | Reid | WY |
| 178 | Douglas | Reifler | GA |
| 684 | James P | Reilly | NC |
| 1655 | Ben | Reinhard | WI |
| 1163 | Julio | Reinosa | VA |
| 40 | Vince | Renda | MI |
| 1509 | Corey | Renik | OR |
| 1117 | Dominic | Restagno | MA |
| 1350 | Zachary | Regging | CA |
| 45 | Phil | Reyes | CA |
| 358 | Jose | Reyes | GA |
| 671 | Oseas | Reyes | TX |
| 953 | Leonardo | Reynaga | CA |
| 1176 | Marco | Reynaga | CA |
| 1178 | Jesus | Reynaga Jr | CA |
| 1173 | Kevin | Reynolds | CA |
| 702 | Grant | Reynolds | OH |
| 1327 | David | Reynosa | TX |
| 1523 | Marcos | Rezende | NJ |
| 316 | Lloyd | Rhines | TN |
| 401 | Kenneth | Rhodes | IN |
| 1739 | Russell | Rhudy | ID |
| 1055 | Jon | Ribaudo | MO |
| 480 | Zac | Rice | CO |
| 1079 | Roger | Rice | IN |
| 484 | Drew | Richardet | MO |
| 485 | Brett | Richardet | MO |
| 1551 | Jim | Richards | PA |
| 5 | Ulysses | Richardson | MI |
| 317 | James | Richie | TN |
| 695 | Randy | Ricker | MO |
| 585 | Richard | Riddell | NY |
| 1376 | Jared | Ridges | UT |
| 1377 | Chris | Ridges | UT |
| 294 | Zachary | Ridout | TN |
| 852 | Amos | Rimert | FL |
| 1067 | Tim | Risbon | IL |
| 328 | Thomas | Riste | MI |
| 1615 | Anthony | Ritz | PA |
| 1863 | Eden | Rivas | CA |
| 93 | Gerardo | Rivas | TX |
| 995 | Adan | Rivera | NM |
| 545 | Peter | Rivera | VA |
| 549 | Mario A | Rivero | TBD |
| 1726 | Benjamin | Rivkin | ID |
| 1479 | Smail | Rizvic | ID |
| 1552 | Elliott | Robbins | PA |
| 1887 | Charles | Roberts | VA |
| 1278 | John | Roberts | TN |
| 1624 | John T | Roberts III | NJ |
| 415 | Mitchell | Robertson | FL |
| 252 | Andy | Robertson | NC |
| 456 | Eddie | Robertson | VA |
| 980 | Joseph R | Robinson | DE |
| 1447 | Edgar | Robles | CA |
| 1409 | Albert | Rocha | TX |
| 1165 | Joaquin S | Rocha | FL |
| 1433 | Sean | Roddy | VA |
| 727 | Robb | Roderick | MO |
| 1418 | Michael | Rodman | KS |
| 1834 | Joao | Rodrigues | FL |
| 1228 | Ramiro | Rodriguez | CA |
| 1235 | Josue N | Rodriguez | CA |
| 133 | Moises | Rodriguez | FL |
| 69 | Oscar | Rodriguez | NC |
| 1113 | David | Rodriguez | NM |
| 25 | Andres | Rodriguez | TX |
| 1325 | Richard | Rodriquez | TX |
| 1342 | Blas | Rodriquez | CA |
| 1347 | Jesus | Rodriquez | CA |
| 564 | Victor | Rodriquez | FL |
| 667 | Tiburcio | Rodriquez | TX |
| 1465 | Ramon | Rodriquez | NE |
| 1794 | Jeff | Roesner | AL |
| 1362 | Mark | Rogers | OH |
| 1029 | Dave | Rogers | OH |
| 67 | Gamaliel | Rojas | NC |
| 1230 | Fernando | Roman | CA |
| 994 | Alex | Romo | CO |
| 1661 | Dustin | Rone | WI |
| 561 | Petre Santa | Rosa | FL |
| 322 | Steve | Rosa | MI |
| 1844 | Wilver | Rosa | VA |
| 321 | Adam | Rose | MI |
| 687 | Gil | Ross | MO |
| 782 | Travis | Ross | MO |
| 1304 | Nicholas | Roth | MI |
| 691 | Jonathan | Roth | KS |
| 778 | John | Roth | KS |
| 725 | John G | Roth | MO |
| 773 | Galen | Roth | SC |
| 1512 | Anthony | Rouse | NJ |
| 428 | David | Rowley | CA |
| 1275 | Tim | Roy | RI |
| 143 | Danny | Roy | FL |
| 498 | Tommy | Roy | MO |
| 544 | Scott | Roy | NV |
| 1768 | Matthew | Royer | IA |
| 1732 | Michael | Rue | WI |
| 982 | Santos A | Rueda | NM |
| 1712 | Jorge | Ruelas | CA |
| 1210 | Adam | Ruiz | IL |
| 1326 | Richard | Ruiz | TX |
| 1492 | Niculae | Rus | IL |
| 145 | James | Russell | FL |
| 723 | Robert | Russell III | MO |
| 1584 | Jason | Rynard | IN |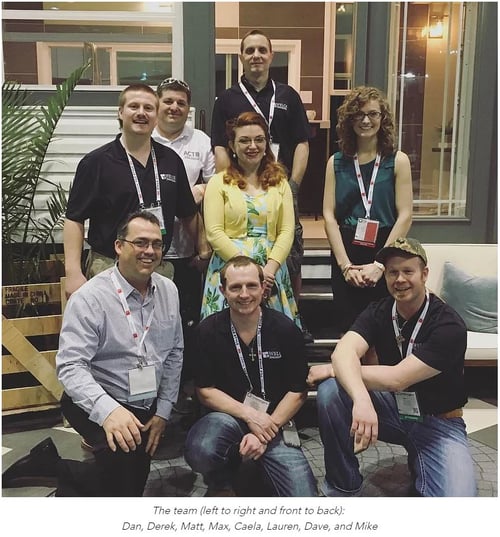 CTIs with Last Name Starting in 'S'

| CTI# | First Name | Last Name | State |
| --- | --- | --- | --- |
| 1301 | Jamiel | Sabir | IL |
| 794 | John | Saintsing | MD |
| 1592 | Joseph | Salazar | CO |
| 1195 | Roberto | Saldona | CA |
| 193 | Santiago | Salgado | GA |
| 1167 | Arturo P | Salguero | VA |
| 1218 | Zach | Sampson | WA |
| 1311 | Alison | Sanchez | IN |
| 563 | Josue | Sanchez | FL |
| 1027 | Bruce | Sanchez | LA |
| 646 | Efrain | Sanchez | MO |
| 1819 | Jesus | Sanchez | TX |
| 205 | Luis | Sanchez | TX |
| 1689 | David | Sandana | WA |
| 1295 | Woody | Sanders | GA |
| 762 | Byron | Sandoval | NY |
| 1110 | John | Sanger | OH |
| 1126 | Mike | Sanger | OH |
| 1006 | Giovanni | Sansone | VA |
| 640 | Ritchie | Santangelo | VA |
| 818 | Richard | Santella | CT |
| 1344 | Davi | Santos | MA |
| 242 | John | Santos | NC |
| 1462 | Ben | Santos | GA |
| 1446 | Colby | Sapienza | CA |
| 978 | David | Sapienza | CA |
| 1287 | Eder | Saribia | CA |
| 1874 | John | Sarmeinto | CT |
| 222 | Michael | Sasnett | NC |
| 64 | Juan | Sauceda | NC |
| 466 | David | Sawinski | MI |
| 232 | David | Scarle | PA |
| 1401 | Jake | Schaefer | NE |
| 326 | Bob | Schaffer | MI |
| 1103 | Ryan | Schanzmeyer | MO |
| 396 | Jeff | Schassler | SC |
| 434 | Todd | Scheet | CA |
| 1161 | Steven | Scheitlin | IN |
| 905 | David | Schleicher | CO |
| 1739 | Joel | Schock | PA |
| 1240 | Robert | Schoenfeld | OR |
| 284 | Steve | Scholten | MI |
| 870 | Dennis | Schonhoff | ND |
| 391 | Tim | Schons | MN |
| 392 | Jesse | Schons | MN |
| 1183 | Jesse | Schopieray | MI |
| 1242 | Travis | Schreffler | OR |
| 1457 | Robert | Schubert | NE |
| 489 | Michael | Schueler | MO |
| 935 | Caleb | Schwach | KS |
| 1861 | Joey | Scruggs | GA |
| 1862 | Keaton | Scruggs | GA |
| 1472 | Carl | Schwagmeyer | MN |
| 608 | Giuseppe | Sciuto | NY |
| 503 | Christopher | Scoggin | LA |
| 467 | Mark | Scott | MI |
| 1138 | Billy | Seals | OK |
| 87 | Nathan | Sebrell | MI |
| 332 | Andrew | Sella | MI |
| 1653 | Koang-Won | Seo | OH |
| 1725 | Haji | Sepla | NH |
| 1878 | Cory | Sessums | OR |
| 1312 | Ralph | Severson | IN |
| 1411 | Ramon | Sevilla | TX |
| 863 | Frank | Shaffer | CA |
| 850 | Jesse | Shaffer | IA |
| 768 | Mikhail | Shakh | PA |
| 1415 | Tyler | Shamet | KS |
| 1422 | Keith | Shannon | CO |
| 697 | Roger | Sharman | OH |
| 1550 | Matt | Shaul | PA |
| 692 | Brad | Shaw | KS |
| 566 | John | Shawley | FL |
| 475 | Shawn | Shawn | CO |
| 766 | Aleksandr | Shcherbinin | CT |
| 873 | Jon | Sheldon | ND |
| 443 | William | Shipler | CA |
| 140 | Jon | Shoemaker | FL |
| 1605 | Jason | Shupe | IN |
| 1289 | Ed | Siebern | AZ |
| 936 | Mike | Sifers | KS |
| 1115 | DeWayne M | Silago | NM |
| 1667 | Chad | Silva | CA |
| 856 | David | Silva | CA |
| 579 | Jose Erilio | Silva | KS |
| 1254 | Mike | Sima | NE |
| 556 | Jonathan | Simancas | AL |
| 555 | Marco | Simancas Jr | AL |
| 330 | Alain | Simard | MI |
| 592 | Brian | Simering | TN |
| 1513 | Trevor | Simko | GA |
| 1330 | Jason | Simmons | KS |
| 186 | Gary | Simmons | SC |
| 741 | Eric D | Simon | CT |
| 458 | Neil | Simpkins | FL |
| 96 | Michael | Simpson | IL |
| 1337 | Jonathon | Sims | CA |
| 956 | Larry | Sims | CA |
| 426 | Conward | Skeens | FL |
| 1250 | Tyson | Skinner | NE |
| 597 | Ron | Slater | TN |
| 989 | Gerald | Sloan | AL |
| 1003 | Robert | Smeton | WA |
| 1765 | Adam | Smith | MI |
| 1500 | Alex | Smith | NC |
| 866 | Jeff | Smith | CA |
| 1108 | Josh | Smith | KS |
| 505 | River | Smith | LA |
| 007 | Alan | Smith | SC |
| 17 | James | Smith | MI |
| 933 | Dennis | Smith | MO |
| 783 | Stephen | Smith | NE |
| 710 | Andy | Smith | PA |
| 802 | Cory L | Smith | PA |
| 307 | Eddie | Smith | TN |
| 1485 | Thomas | Smith | NE |
| 1755 | Vernon | Smith | IN |
| 1106 | Jason | Snyder | KS |
| 1580 | Mike | Soho | MI |
| 1756 | Luis Roberto | Solis Aju | OH |
| 1672 | Victor E | Solis-Montes | FL |
| 606 | Matthew | Solitro | MA |
| 1683 | Luis R. | Son | VA |
| 733 | Diego L | Soto | FL |
| 397 | Gregorio | Soto | NC |
| 636 | Tony | Soto | OH |
| 1172 | Juan | Soto | VA |
| 1020 | Victor | Soto | AR |
| 37 | Michael | Southworth | MI |
| 135 | Higor | Souza | FL |
| 32 | Mark | Spann | MI |
| 1241 | Jerry | Speck | OR |
| 701 | Mark | Spille | OH |
| 495 | Ken | Spisak | MO |
| 1484 | Mike | Spitalli | IL |
| 662 | Nicholas D | Spradey | MO |
| 154 | Samuel | Sr | NC |
| 630 | Timothy | St. John | OH |
| 1504 | Kevin | Stackle | CO |
| 666 | John | Standerfer | TX |
| 1548 | Nate | Starck | CO |
| 163 | Gregory | Starick | NC |
| 1529 | Andreas | Starostins | NJ |
| 1480 | Pavlo | Starykov | SC |
| 771 | Chuck | Steele | NJ |
| 1065 | William | Stelzig | VA |
| 1486 | Brian | Stephens | OR |
| 1803 | Greg | Stephens | VA |
| 1543 | Jason | Stephens | MS |
| 381 | Tony | Stephens | IA |
| 1839 | Udarios | Stephenson | KY |
| 1223 | Reece | Stepler | IN |
| 1753 | Tim | Steudeman | OK |
| 1622 | Dave | Stewart | CA |
| 1622 | Joseph | Stewart | TN |
| 408 | Scott | Stewart | IN |
| 1524 | Brian | Stone | PA |
| 1525 | Brian | Stone Jr. | PA |
| 418 | Jeff | Stone | FL |
| 378 | Rick | Stone | OH |
| 921 | James | Stone | VA |
| 721 | Shawn | Stonecipher | TX |
| 497 | Graig | Straub | IL |
| 1690 | Greg | Straub | IN |
| 1252 | Randy | Stroud | NE |
| 231 | Scott | Strunk | PA |
| 1494 | Nick | Struzik | TX |
| 102 | Calvin | Stuart | MI |
| 1010 | Todd | Sturtevant | VA |
| 743 | Melvin | Suchite | CT |
| 916 | Cameron | Suess | CT |
| 1734 | Thomas | Sult | IN |
| 524 | Ben | Summers | OH |
| 1460 | Pavel | Supron | MA |
| 368 | Mark | Sutton | TN |
| 1670 | Melissa | Swan | FL |
| 1002 | Nathan | Swanson | WA |
| 1812 | Phil | Swanson | OR |
| 52 | William | Swart | CA |
| 471 | Jacob | Swinehart | MI |
| 914 | Roland | Swit | CT |
| 1398 | Jake | Swoboda | NE |
| 1361 | Steve | Szabo | OH |
| 665 | Mitch | Szalonnas | MD |
| 1708 | Kevin | Szeles | PA |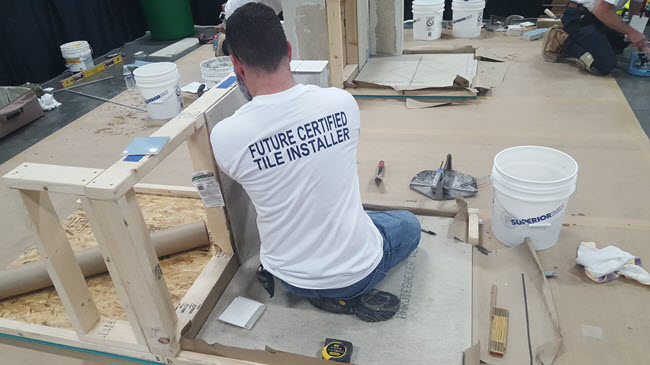 CTIs with Last Name Starting in 'T'

| CTI# | First Name | Last Name | State |
| --- | --- | --- | --- |
| 390 | Terry | Tabery | MN |
| 1426 | Caesar | Tafoya | CO |
| 1420 | Vito | Talamo | CO |
| 1271 | Angel | Talavera Parra | GA |
| 1669 | Henry | Talley | FL |
| 66 | Sergio | Tapia | NC |
| 1025 | Jeremy | Tarvin | AR |
| 180 | Alexander | Tavoularis | SC |
| 534 | Keith | Tavshanjian | CA |
| 1771 | Chris | Taylor | NE |
| 1270 | Joey | Taylor | GA |
| 1489 | Matthew | Taylor | CA |
| 299 | Mark | Teal | TN |
| 1430 | Tim | Teall | MI |
| 1385 | Robert | Tedford | NH |
| 1621 | Kyle | Teeter | NJ |
| 629 | Logan | Tein | OH |
| 789 | Jose | Telmont | SC |
| 1168 | Raul | Tercero | VA |
| 1738 | Josue | Terrones | FL |
| 1555 | Alex | Teslyuk | WI |
| 708 | Eric | Tetreault | NY |
| 1848 | Sarah | Thelen | NE |
| 1060 | Robert | Thomas | GA |
| 532 | Ted | Thomas | MA |
| 645 | Randy | Thomas | MO |
| 1122 | Heyward M | Thomas | SC |
| 210 | Wesley | Thomas | TX |
| 1156 | Trevor | Thomason | TN |
| 1038 | James | Thompson | OK |
| 872 | Dan | Thornby | MN |
| 668 | Bruce | Thurlkill | TX |
| 996 | Chad | Thurlo | NC |
| 759 | Jeremy W | Tigano | CT |
| 234 | Edward | Tipton | PA |
| 1744 | Anthony | Tisseverasinghe | NJ |
| 1594 | Brian | Tobergta | OH |
| 1782 | David | Todd | CO |
| 950 | Mike | Toft | CA |
| 1360 | Brandon | Toliver | OH |
| 1556 | Jeff | Tomczak | IL |
| 1460 | Michael | Toole | GA |
| 603 | Carlton | Tooley | NC |
| 1126 | Paul | Torok | MI |
| 1177 | Manuel | Torres | CA |
| 1187 | Luis | Torres | NC |
| 1149 | Julio Cesar | Torres | TX |
| 1662 | Mario | Torres | WI |
| 1541 | Michael | Torres | CA |
| 1280 | Tim | Touzel | MI |
| 1281 | Todd | Touzel | MI |
| 876 | Danny | Tran | FL |
| 158 | Lap | Tran | NC |
| 13 | Michael | Traylor | FL |
| 277 | John | Trent | FL |
| 1585 | Kevin | Treon | IN |
| 966 | Roel | Trevino | CA |
| 201 | Jorge | Trevino | TX |
| 657 | Mark | Trimble | MO |
| 164 | Jose | Trujillo | GA |
| 845 | Diego Antonio | Trujillo | IA |
| 1684 | Juan | Trujillo | GA |
| 855 | Hien | Truong | FL |
| 1619 | Dimitrios | Tsigos | NJ |
| 593 | Michael S | Tuchek | TN |
| 1603 | Mike | Tucker | KY |
| 300 | Brad | Tudor | TN |
| 292 | Rich | Tullar | MI |
| 1517 | Cory | Turner | NC |
| 1566 | Michael | Turner | FL |
| 1098 | Lucas | Turrell | IL |
| 1302 | Greg | Twarog | IL |
| 624 | Rodney | Tweebeeke | CO |
| 546 | Terry | Tyler | VA |
| 1857 | Walker | Tyler | VA |
| | | | |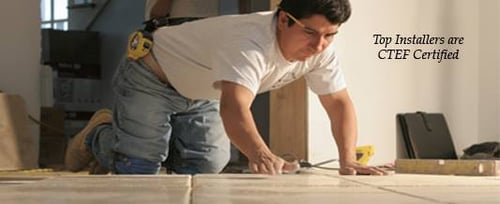 CTIs with Last Name Starting in 'U'

| CTI# | First Name | Last Name | State |
| --- | --- | --- | --- |
| 1763 | Elias | Ubeda | NY |
| 383 | Mark | Ulrich | WI |
| 1587 | Placido | Ultreras | TX |
| 1813 | Zach | Ulrich | IN |
| 879 | James | Upton | WA |
| 626 | Derek | Urban | CO |
| 198 | Francisco | Urena | TX |
| | | | |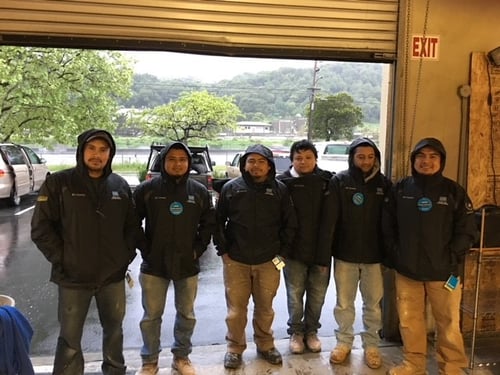 CTIs with Last Name Starting in 'V'

| CTI# | First Name | Last Name | State |
| --- | --- | --- | --- |
| 1631G | Gabriel | Vadell | DE |
| 1181 | Steve | Valadez | CA |
| 1416 | Mike | Valdez | KS |
| 1180 | Luis | Valencia | CA |
| 970 | Jose | Valerio | GA |
| 1234 | Francisco | Valle | CA |
| 1853 | Ruben Sandoa | Valles | TX |
| 1119 | Charles R | Van Buren | MA |
| 1124 | Robert A | Van Til | MI |
| 699 | Michael H | Vanderpool | OH |
| 1050 | Nathan | VanPelt | CO |
| 331 | John | Vanwyck | MI |
| 417 | Harrison | Varnadoe | FL |
| 1259 | Enrique | Vasquez | NC |
| 1370 | Rene | Vasquez | NC |
| 1527 | Robert | Vasquez | TX |
| 155 | Sameuel | Vasquez | NC |
| 726 | Jesus | Vasquez | FL |
| 46 | Albert | Vega | CA |
| 623 | Thomas | Veitch | CO |
| 851 | Francisco | Vela | IA |
| 150 | Jesus | Velez | FL |
| 92 | Evelio | Veliz | TX |
| 137 | Daniel | Venegus | FL |
| 1722 | Christopher | Ventrice | NH |
| 1305 | Alfredo | Vera | UT |
| 1182 | Jose J | Verduzco | CA |
| 533 | Eric | Verpooten | CA |
| 286 | Tom | VerStrate | MI |
| 1144 | Triniti | Vigil | TX |
| 1194 | Ascencion | Villa | CA |
| 207 | Ruben | Villalpando | TX |
| 1685 | Luis | Villela | GA |
| 1519 | John | Vitacco | NJ |
| 215 | Gene | Vogel | MN |
| 831 | Justin | Vogel | MO |
| 515 | Kevin | Vollrath | KY |
| 1779 | Jeremy | Von Ruden | NE |
| 35 | William | Vorva | MI |
| 36 | Matt | Vorva | MI |
| 1335 | Joe | Voss | IL |
| 1448 | Tommy | Vu | TX |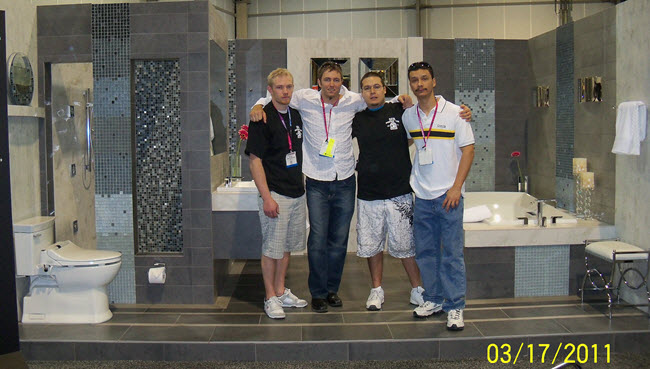 CTIs with Last Name Starting in 'W'

| CTI# | First Name | Last Name | State |
| --- | --- | --- | --- |
| 490 | Richard | Waggoner | MO |
| 713 | Caroll | Walcott | MO |
| 1185 | Jeremy | Waldorf | MI |
| 1704 | Brian | Walker | NY |
| 861 | Timothy | Walker | CA |
| 162 | Charlie | Walker | NC |
| 346 | Robert | Walker | VA |
| 184 | Julie | Wallace | SC |
| 1877 | Jordon | Walton | WA |
| 871 | Floyd | Wangen | ND |
| 781 | Shannon | Ward | MO |
| 628 | Rich | Ward | OH |
| 1469 | Bill | Warner | MN |
| 1733 | Jesse | Warner | IN |
| 600 | Jeffrey | Warren | NC |
| 1355 | Jeremiah | Warzynski | OR |
| 377 | Andy | Watkinson | OH |
| 1109 | Ian | Watson | OH |
| 1363 | Jason | Weaver | OH |
| 146 | Michael | Weaver | FL |
| 285 | Randy | Weaver | MI |
| 1823 | Jacob | Webb | GA |
| 1463 | Zach | Wedekind | NE |
| 1116 | Keith | Weeks | VA |
| 1417 | Bryan | Weichert | KS |
| 838 | Troy | Weingart | IA |
| 1816 | Brian | Weishaar | KS |
| 81 | Craig | Weiss | MI |
| 1515 | Brandon | Welborn | NC |
| 1 | Dan | Welch | MI |
| 472 | Kurt | Welch | MI |
| 1104 | Brad | Welch | MO |
| 1545 | Chris | Welch | TX |
| 73 | Richard | Welch | MI |
| 76 | Aaron | Welch | MI |
| 1105 | Craig | Welker | KS |
| 1319 | Jeremy | Wells | OH |
| 1276 | Matt | Welner | NC |
| 753 | Randy | Welp | CT |
| 1473 | Kevin | Welz | MN |
| 797 | Clair | Wenger | PA |
| 598 | Michael | Wenzel | TN |
| 1021 | Ed J. | Werrman Jr | AR |
| 654 | David | Westland | MN |
| 371 | Kendall | Westveer | MI |
| 1559 | Tyler | Whannel | FL |
| 1119 | Michael | Whistler | CA |
| 1449 | Steve | White | PA |
| 1391 | Ernest | White | MD |
| 878 | William | White | OR |
| 1729 | Brian | Whitfield | MS |
| 152 | Gordon | Whitfield | NC |
| 296 | John | Whittington | TN |
| 559 | Shawn | Widerman | FL |
| 1077 | Brandon | Wiers | MI |
| 260 | Warren | Wiggins | NC |
| 376 | Ryan | Wilbur | OH |
| 1573 | Nicholas | Wilcox | WI |
| 1491 | Jacob | Wilfong | OK |
| 795 | Johnathan S | Wilkinson | MD |
| 208 | Brian | Wilks | TX |
| 557 | Steve | Williams | AL |
| 47 | Alin | Williams | CA |
| 134 | Rome | Williams | FL |
| 327 | Henry | Williams | MI |
| 1730 | Michah | Williams | AL |
| 631 | Steven | Williams | OH |
| 796 | James F | Williams Jr | MD |
| 241 | Kevin | Williamson | FL |
| 803 | Ryan | Willoughby | CA |
| 1023 | Clay | Wilson | AR |
| 422 | Johnnie | Wilson | FL |
| 1071 | James | Wilson | MI |
| 1637 | Josh | Wilson | MD |
| 1536 | Mike | Winsor | KS |
| 1565 | Robert | Winter | FL |
| 141 | Stanley | Winter | FL |
| 427 | Steve | Wise | CA |
| 1774 | Jacob | Wiseman | AL |
| 716 | Kenneth | Woike | MO |
| 920 | Zdzislaw | Wolanski | CT |
| 1544 | Henry | Wolczyski | TX |
| 212 | Dan | Wollmann | MN |
| 712 | Vince | Wolsky | PA |
| 1402 | Andrew | Woodford | SC |
| 1526 | Aaron | Woodruff | MI |
| 1713 | Andrew | Woods | GA |
| 724 | Jay L | Woolf | MO |
| 1789 | Brian | Woolsey | OR |
| 33 | Jeff | Worthington | MI |
| 1659 | James | Wright | WI |
| 1452 | John | Wright | NE |
| 1596 | Wesley | Wylie | OH |
| 785 | Clint | Wyman | KS |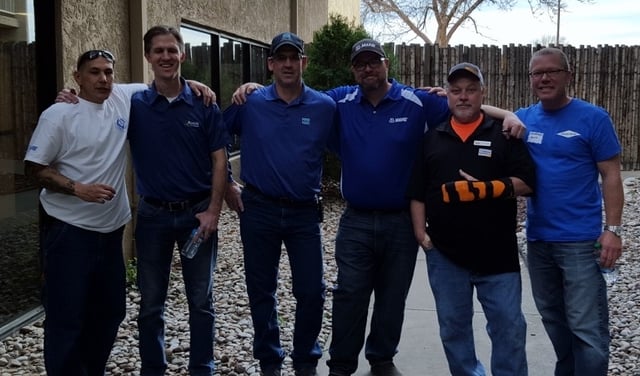 CTIs with Last Name Starting in 'X'

| CTI# | First Name | Last Name | State |
| --- | --- | --- | --- |
| | | | |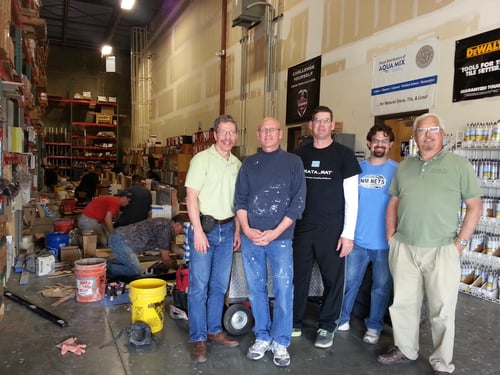 CTIs with Last Name Starting in 'Y'

| CTI# | First Name | Last Name | State |
| --- | --- | --- | --- |
| 500 | Kyle | Yamnitz | MO |
| 883 | Roman | Yeremehuk | WA |
| 235 | Frankie | Yocum | PA |
| 1220 | Eddie | Yoder | OH |
| 1219 | Andy | Yoder | OH |
| 927 | Craig | Young | TN |
| 1632 | Andrew | Youst | DE |
| 1674 | Josh | Yount | IN |
| 1633 | Kenneth | Youst | DE |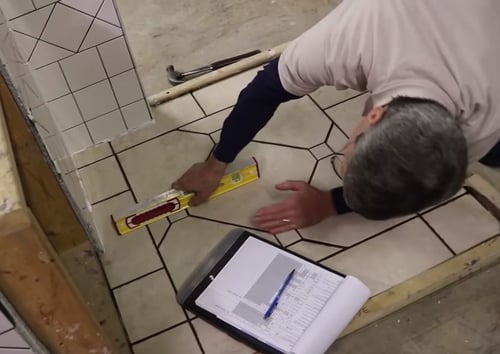 CTIs with Last Name Starting in 'Z'

| CTI# | First Name | Last Name | State |
| --- | --- | --- | --- |
| 1826 | Tom | Zaleski | TN |
| 1134 | Nelvis | Zavarze | OK |
| 758 | Ken | Zimmerman | CT |
| 981 | Jared C | Zimmers | DE |
| 1638 | Ilan | Ziv | CO |
| 925 | Manuel | Zurita | FL |
| | | | |