Regional Evaluators Expand Certified Tile Installer Program
More Opportunities Around the United States for Hands-on Tile Installation Testing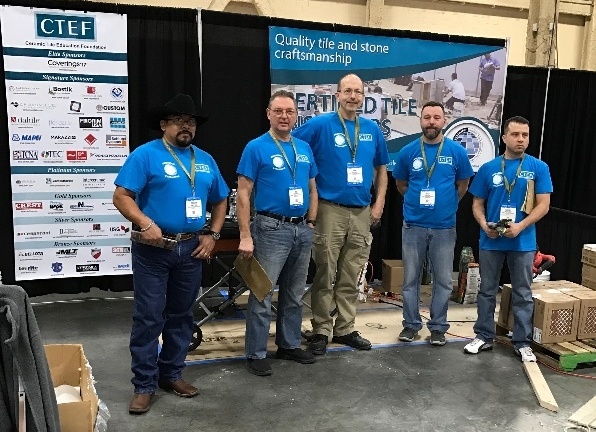 The Ceramic Tile Education Foundation (CTEF) has developed the Regional Evaluators (RE) program to expand the Certified Tile Installer (CTI) Program hands-on testing. The program is led by Regional Evaluator Coordinator Kevin Insalato who reports to Scott Carothers, Director of Training and Education for CTEF.
>> See Meet the Team
What is the Regional Evaluator Program?
Regional Evaluators are themselves Certified Tile Installers who take additional training to learn each aspect of the CTI hands-on test.
They must know how to set up the testing modules, conduct the hands-on test, score the 100-point evaluation, and assist installers in furthering their understanding of the proper installation of ceramic tile.
They are regionally based and able to organize and conduct hands-on testing within their region, which greatly expands the reach of the CTI program. This also means that installers no longer need to wait until classes reach 10 or more students before they are able to take the hands-on portion of the exam and achieve industry-recognized certification and validation of their skills and knowledge.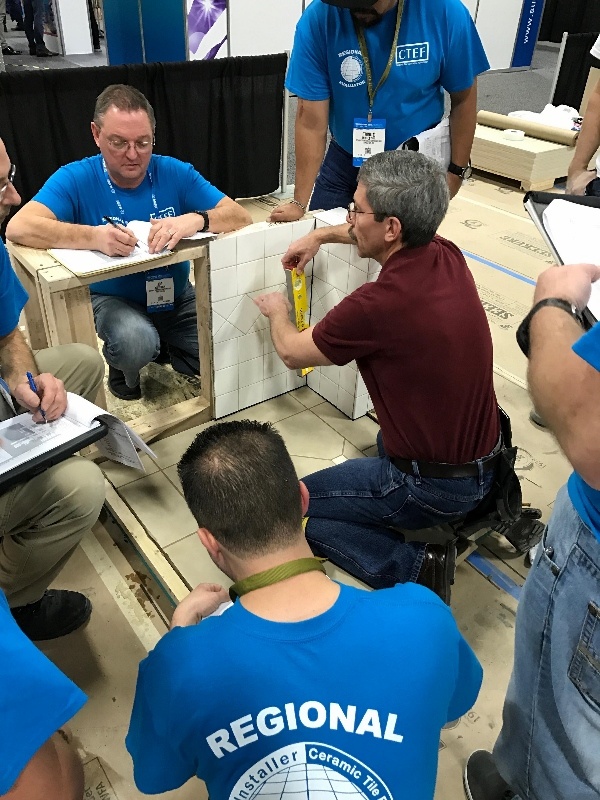 What are requirements for the Regional Evaluator program?
Candidates for the Regional Evaluator program require the following:
Demonstrate

the ability to train, to understand the guidelines of the Tile Council of North America (TCNA) and communicate to CTI candidates the methods and standards required to pass the hands-on test.
Command respect from all installers taking the test, and, equally important, be supportive of and compassionate to those who fail the test.
Be comfortable managing a jobsite, project or a company. Many of our REs own or manage the business in which they work.
Have a full understanding of the tile industry and the ability to translate that knowledge to everyone watching or taking the CTI Test, which gives you the ability to answer questions such as "how can 25 square feet of tile be so difficult to install?" and "I've been installing tile for x years and never knew about that!"
If you are selected, you will complete 4 to 6 days of training to learn the CTI hands-on evaluation process. This requires careful observation, exact measurements, and documenting what is seen with photos. The tools required include:
A digital camera
Clipboard for written documentation
Tape measure or 6' folding rule
Straight edge/ruler
Screwdriver to inspect the sealant
3/4" x 3/4" wood block to gauge floor cuts
Lippage gauge
18" level
Torpedo level

Scott Carothers, Director of Certification and Training for CTEF, has kicked the program off with the following Regional Evaluators.
Meet the CTI Regional Evaluators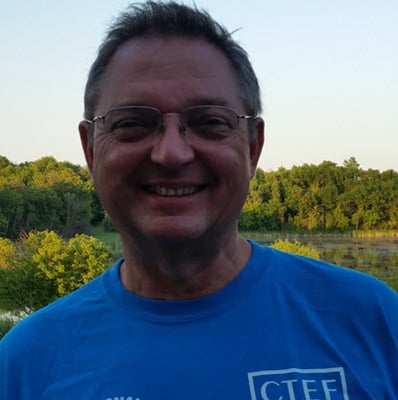 Joe Kerber, CTI #217
Kerber Tile Marble & Stone, Shakopee, MN
Joe Kerber started his career in the ceramic & stone industry as a tile helper for a small tile company in 1969. During the 1973 recession, Joe & his wife, Wendi, founded Kerber Tile, Marble & Stone, Inc.. Their projects ranged from grout repair to large, upscale residential projects. They work with designers, architects, remodelers, general contractors and directly with clients in respect to their tile and stone needs. Joe and all his employees have attained CTI status.
Joe serves on the NTCA Board of Directors. As Region 7 NTCA Director, he serves parts of the Midwest. He is a member of the NTCA Methods & Standards Committee and the Technical Committee.
Fun Fact: Joe has filmed over forty episodes of tile installation on the television show "Hometime" with Dean Johnson. He has consulted on articles printed in Better Homes & Gardens and Handyman Magazines. He also consults on installation procedures and tile project failures.
When he's not working, Joe enjoys traveling with his wife, Wendi. On summer weekends, you'll find him on the lake on Seadoos. He loves playing with all of his eight grandchildren.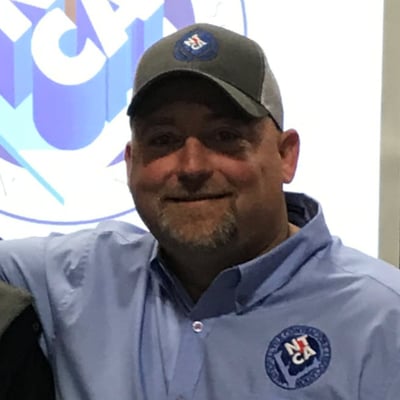 Robb Roderick, CTI #727
NTCA Trainer, West Coast USA
Robb Roderick is a technical trainer for the National Tile Contractors Association. He travels the western United States holding workshop and educational programs teaching tile industry standards and methods.
Robb is certified as an Installer by the Ceramic Tile Education Foundation. He has 25 years experience in the tile industry working with Architects, Designers, Builders,and Homeowners. Robb has played a role in thousands of both residential and commercial projects.
He earned a Bachelor of Science degree from Missouri State University in 2000. He served in the United States Army as a medic.
Robb currently resides with his wife Cherie on a small farm in Springfield, Missouri.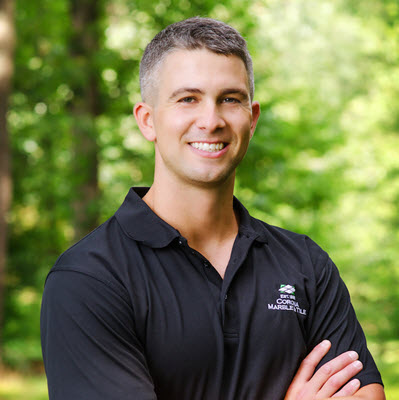 Mike Corona, CTI #923
Corona Marble & Tile, Woodbine, MD
Mike Corona is a second generation tile mechanic whose passion for tile started 16 years ago when he began installing tile at age 15 for his family's contracting business, Corona Marble & Tile. Corona Marble & Tile specializes in high-quality custom residential tile installations and stone & tile restoration.
Mike's current roles at Corona Marble & Tile include co-owning/operating the business, installation, collaborating with general contractors, designers, and architects, business development, training, project management, and team-building. He enjoys tackling the challenges of every project, creating a positive work environment for the Corona Tile team, and exceeding customers expectations. He earned a Business Degree in Marketing from Salisbury University and is the NTCA State Ambassador for Maryland.
Outside of tile, Mike is a proud husband and father of two amazing children. He and his family enjoy traveling and being involved in their community.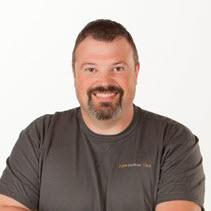 Shon Parker, CTI #999
Project Manager, Hawthorne Tile, Portland, OR
Shon Parker has dedicated himself to the tile trade for 27 years. His first position as a training level helper opened the door to years of perfecting his craft, owning and operating his own custom tile installation company, and now bringing all that experience to Hawthorne Tile as a Project Manager.
Shon truly enjoys the art of tile, because it requires not only a mechanical aptitude but an artistic frame of mind to excel. He continues to build his knowledge through working with our clients, who are as unique and varied as our projects can be.
On a personal note, Shon has been fortunate enough to be married for 24 years and is the father of three bright and funny kids (and two goofy dogs.)
You can learn more about Shon in this article: Tile Certification Signals Commitment to Education and Training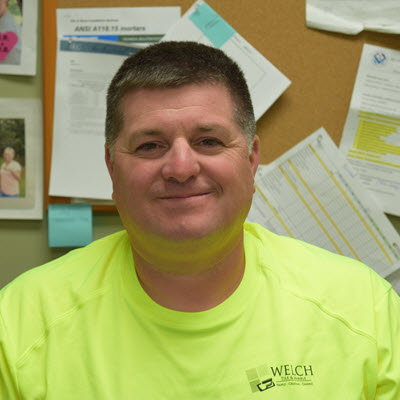 Dave Rogers, CTI #1029
Welch Tile, Kent City, MI
Dave Rogers is Training and Development Manager for Welch Tile in Kent City, Michigan. a Five Star Contractor.
Dave is a past member of the NTCA Board. He is currently the Committee Chairperson of the NTCA Training & Education Committee. He is our longest tenured Regional Evaluator and is a pillar for both the NTCA and the CTEF at all the national trade shows and events.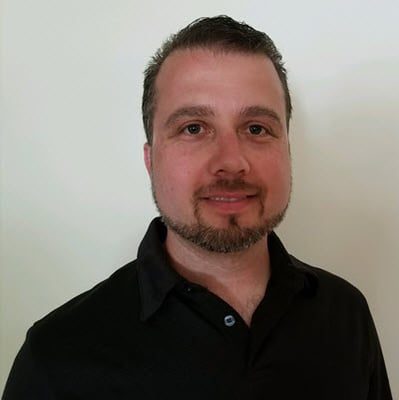 Rafael Lopez, CTI #1100
California Flooring, Manteno, IL
Rafael Lopez has worked at California Flooring since 1996 when he was hired as a Carpet Helper and quickly became a Certified Carpet Installer. He now heads Sales and Remodel Projects for California Flooring.
He progressed to the world of Vinyl Composition Tile (VCT), Luxury Vinyl Tile (LVT) and then ceramic tile. In addition to being a Certified Tile Installer, Rafael is certified as a ACT in large format tile (#17).
Rafael immigrated from Mexico. He is extremely proud to have become an American citizen. He and his wife, Cindy, have two sons. Cindy's mother also lives with them.
Rafael loves teaching product installation techniques for all types of floorcovering. Being bilingual is a definite advantage!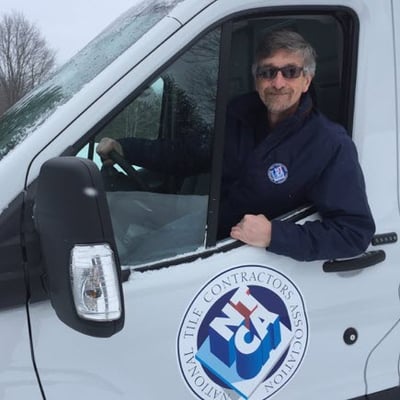 Mark Heinlein, CTI #1112
NTCA Trainer, East Coast USA
Mark Heinlein is the Training Director, Trainer and Presenter for the National Tile Contractor Association (NTCA). He is a CTEF CTI Evaluator and a former design/build tile contractor near Lake Superior in Michigan's Upper Peninsula.
Mark travels the United States conducting training events and connecting with tile industry professionals to ensure installations meet American tile industry standards. He engages with installers, contractors, distributors, specifiers and all tile industry professionals to help them expand their knowledge and understanding of recognized tile industry standards, methods and techniques to design, sell and build excellent tile installations.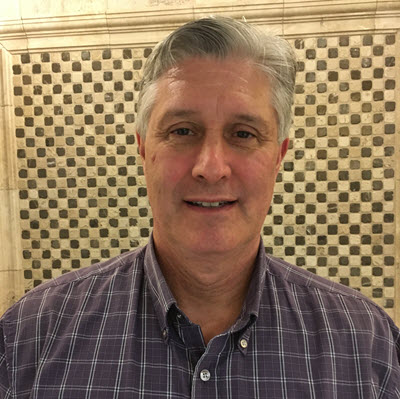 Tom Cravillion, CTI #1116
Cravillion Tile & Stone, Plymouth, WI
Tom founded Cravillion Tile in 1997. Prior to that, he worked for another tile contracting company. Tom started in the trade at the age of 12, installing tile on house projects for the family business started by his architect father. Tom quickly formed a passion for installing tile and started contracting at the age of 15!
Many of the projects he has worked on have been featured in trade publications, gaining national recognition. Currently working primarily alongside his wife, Shana, he has downsized the business from once operating with many employees whom he trained directly. Both travel together & work on volunteer projects throughout the States, keeping up with modern tile trends and technology by attending Coverings, Workshops, TSP, etc.
Tom is the State Ambassador for Wisconsin. With more than 40 years in the tile trade, he feels that continued education is a great motivator: "Grouting day is Payday" is a favorite slogan!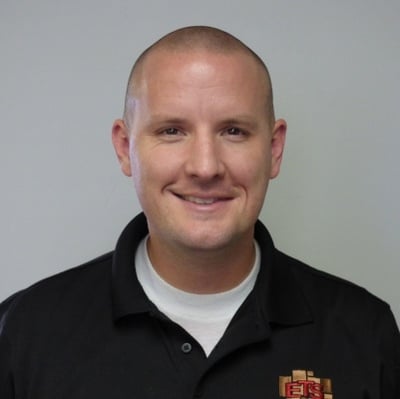 Matt Newbold, CTI #1118
Elite Tile Setters, Lehi, UT
Matt Newbold is the Program Manager for Elite Tile Setters, a Five Star Contractor, in Lehi, Utah.
Matt has worked in the tile industry since 2003, and promoted Qualified Labor by focusing his company's efforts on training and certification. As a result, Elite Tile Setters has increased the number of CTIs it employs from 2 to 9. Matt represents the NTCA by serving as the Utah State Ambassador.
Outside of tile, Matt enjoys traveling with his wife, Brita, and their 3 boys. He is a NRA & Utah State Certified Firearms Instructor who specializes in security and personal safety.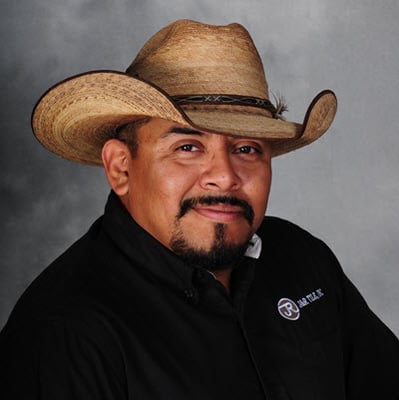 Triniti Vigil, CTI #1144
J&R Tile, San Antonio, TX
Triniti Vigil is Director of Installation and lead Project Manager for J&R Tile in San Antonio, Texas, a Five Star Contractor.
Triniti manages all the installation projects, training and safety programs at J & R Tile. He is both a Certified Tile Installer (CTI) and ACT Certified in Thin Porcelain Tile, Large Format Tile, Mud Floors, Mud Walls, and Substrate Preparation & Shower Receptors.
Triniti is bilingual in Spanish/English, a great advantage in the training and testing of all facets of the tile industry.
Wherever we are evaluating, you will easily identify Triniti by his cowboy hat.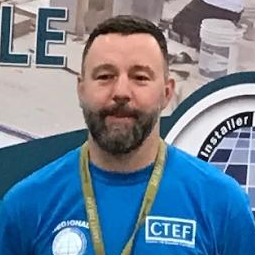 Brad Denny, CTI #1190
Nichols Tile & Terrazzo, Joelton, TN
Brad Denny is a Project Manager for his family's contracting business, Nichols Tile & Terrazzo Co., Inc. in Joelton, Tennessee.
Brad has worked in the tile industry for 23 years. He enjoys technical field challenges as well as working in the office. He represented the NTCA as the State Ambassador for Middle Tennessee and is now on the NTCA Board of Directors representing Region 6. He participates actively in social media championing Methods & Standards of the TCNA and ANSI, as well as best practices in business.
Brad and his wife, Nicole, have two young children, Abigail & Daniel. They enjoy being involved in their church community, the outdoors, sports and family time together at their home.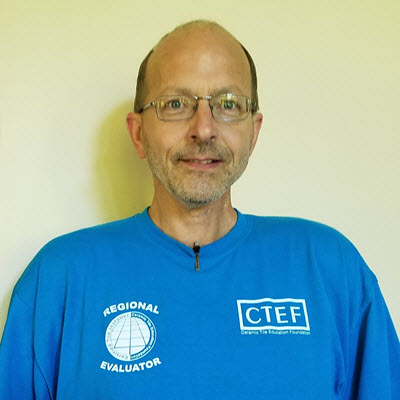 Dan Hecox, CTI #1215
Hecox Construction, York, NE
Dan Hecox founded Hecox Construction in 1990.
Involved with the construction business for over 40 years, he specializes exclusively in tile, having jumped from his GC commercial restaurant specialty with regional Pizza Hut construction and some residential work, to strictly custom showers, bathrooms in new residential construction and remodels.
Hecox is deeply involved in the industry and in making sure his customers are happy. An NTCA State Ambassador for Nebraska, he resides in York, Nebraska.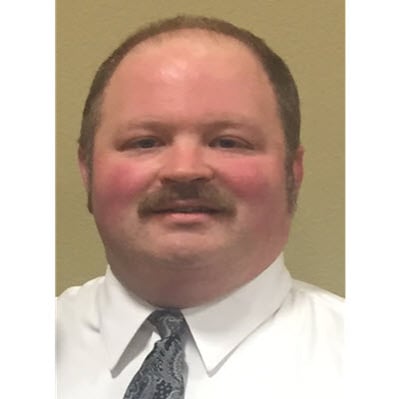 Jason Montgomery, CTI #1227
Montgomery Tile and Flooring
Jason Montgomery started Montgomery Tile and Flooring in 2004.
He started work in the construction field in 1994 and soon focused solely in flooring and tile. Ever since, Jason has been committed to furthering his education at every opportunity, including becoming a Certified Tile Installer through CTEF. He now has the privilege of helping others in the tile industry as a Regional Evaluator.
Originally from Fremont, Indiana, he has spent most of his life on the Eastern Shore of Viriginia where he lives with his family. He has been married to his best friend, Rhonda, since 1998 and has 6 beautiful children, and now 6 wonderful grandchildren. When he has a little free time, Jason enjoys watching and playing baseball and hockey, and reading. He's also a huge Star Trek fan!!!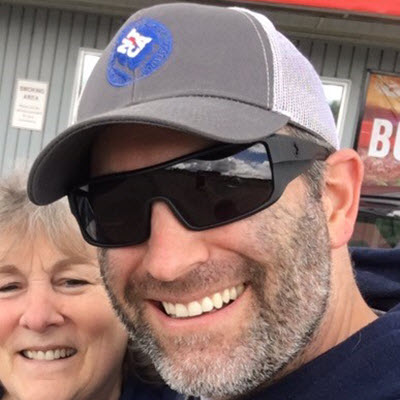 Jason McDaniel, CTI #1273
Stoneman Construction LLC, Stafford, OR
Jason McDaniel started in the solid surface business 20 years ago when he learned granite fabrication skills. He decided to open Stoneman Construction LLC. in 2006, but after a week of being a business owner, he realized that he wasn't going to survive on kitchen countertops alone, that he needed to include tile work.
Ten years later, Jason is an NTCA State Ambassador, CTI and co-creator of an amazing Facebook group called the Global Tile Posse which helps installers learn about tile industry installation standards and important it is to implement them in our work every day.
Learn more about Jason in this article: Passionate About Setting Tile By the Book: Jason McDaniel Explains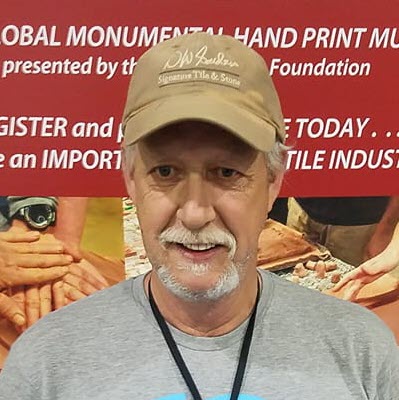 John Roberts, CTI #1278
John Roberts Designs LLC
John Roberts has been a tile setter for 36 years. He started in the trade doing commercial tilework, traveling throughout the East Coast. Twenty years ago, he switched to residential, and now focuses on high-end residential remodeling. He lives outside Atlanta, by the Georgia mountains where he's been these past 10 years. Before that, he spent 40 years in Orlando, Florida.
In 2016, John joined the NTCA and took his CTI test in Pendelton, SC in coordination with a Schluter Innovation Workshop. This class included several installers who have also become Regional Evaluators: Stephen Belyea CTI #1274 and Matt Welner CTI #1276.
In addition to being the Georgia State Ambassador for the NTCA, John volunteers as much as he can to help educate younger tilesetters at various NTCA workshops and at The Georgia Skills CEFGA. At Coverings 2018, he participated in the Installation Design Showcase Tiny House with NTCA 5 Star Contractor Woody Sanders and the DW Sanders crew.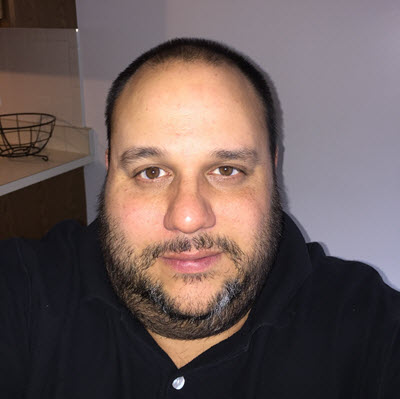 Todd Kozey, CTI #1285
Complete Contracting Services, Fraser, MI
Todd Kozey founded Complete Contracting Services in Fraser, Michigan, with his brother Erik in 2009. The company focuses on commercial and high end residential tile and stone contractor work.
Todd was born into the tile trade and has been working in the industry for close to 30 years. He is an NTCA Member and Michigan State Ambassador. He is also a member of the NTCA Member Value and Involvement Committee.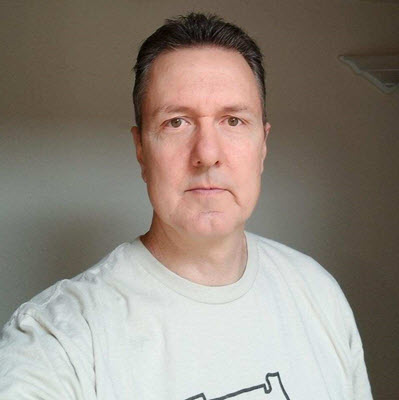 Ed Siebern, CTI #1289
Mourelatos Tile Pro, Tucson, AZ
Ed has worked for Mourelatos Tile for 10 years and been a Tile Installer for 18 years.
Ed is married and has one child.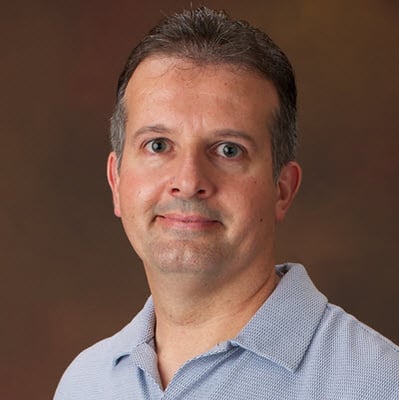 John Mourelatos, CTI #1290
Mourelatos Tile Pro, Tucson, AZ
John Mourelatos, with his wife, Valerie, founded Mourelatos Tile Pro, which is based in Tucson, Arizona. He has been installing tile since 1997 and has two Certified Tile Installers on staff.
John works tirelessly to promote Qualified Labor in the Tile Industry and the NTCA. He is an NTCA Ambassador for the State of Arizona and serves on the Training & Education and Membership Committees.
John and Valerie have two children.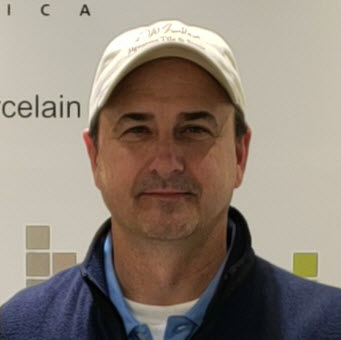 Woody Sanders, CTI #1295
DW Sanders Tile & Stone, Marietta, GA
Woody Sanders founded DW Sanders Ceramic Tile & Stone Contracting in 1994. He started in the trade at the age of 11 unloading boxcars of quarry tile. Later he became a helper in the family tile business learning the tile and stone trade.
After college, he worked at C-Cure, NTCA, Mapei, and Custom Building Products in Technical services before returning to tile contracting. Today, DW Sanders is an NTCA Five Star Contractor.
Woody sits on The NTCA technical, education, and business committees where he is grateful to be a part of steering the tile industry's future.