Board Members With a Strong Commitment to the CTEF Mission
The mission of the Ceramic Tile Education Foundation could not become reality without the vision and strategic guidance of the CTEF Board. Here you will meet the members of the CTEF Board. As you read about each board member's background, you will quickly realize the extent of experience and perspective that each one brings to CTEF.
You can imagine how grateful we are to have each one involved in delivering ceramic tile education and certification for tile installation professionals.

Svend Hovmand
Chairman, CTEF Board
Svend Hovmand is Chairman Emeritus of Crossville Inc. He received his master's degree in chemical engineering from the Technical University of Denmark (Copenhagen) in 1961, and his doctorate in chemical engineering from the University of Cambridge (England) in 1968. He served as R&D manager of NIRO Atomizer in Copenhagen, vice president of NIRO Atomizer in Maryland, and then president of NIRO Ceramic Inc. before joining the board of directors for Crossville Ceramics at the company's inception in 1985. (NIRO Ceramic built Crossville's first manufacturing facility.) Hovmand was named president of Crossville Ceramics in 1989.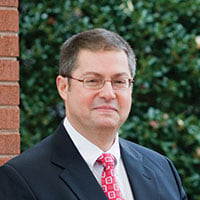 Eric Astrachan
Secretary, CTEF Board
Eric Astrachan is the Executive Director of the Tile Council of North America and present Chairman of the Tile Council of North America Handbook Committee, Co-Secretary of the ANSI (American National Standards Institute) Accredited Standards Committee A108 and Head of Delegation representing ANSI's vote in ISO TC-189 (the International Organization for Standardization Technical Committee on ceramic tiles).
He is the Convener of ISO TC-189 Working Group 2 on ceramic tile standards and a member of many industry technical committees. Additionally, he is a member of the Board of Directors for the Ceramic Tile Education Foundation, the board of the Porcelain Tile Certification Agency and the Board of Governors of the international tile trade show Coverings. Astrachan is a recognized industry consultant and keynote speaker regarding the ceramic tile industry on issues relating to tile standards, tile installation, international tile trade and slip/fall litigation. He is a graduate of the Massachusetts Institute of Technology with a degree in Chemical Engineering.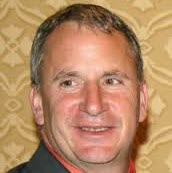 Bart Bettiga
Treasurer, CTEF Board
Bart Bettiga has over 30 years of experience in the ceramic tile industry, and has been the Executive Director of the National Tile Contractors Association since 2002.
He is a member of the Executive Committee of the Ceramic Tile Education Foundation and is on the board of governors of Coverings, and is a voting member of many tile industry standards and methods committees.
He is the publisher of TileLetter Magazine and has authored numerous articles related to the promotion of proper tile installation and qualified labor.
The NTCA has over 1200 members and represents thousands of installers and contractor business owners.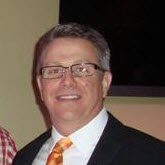 Andy Acker
CTEF Board Member
Andrew Acker is Schluter®-Systems Manager of Education, where he develops the education program and is the lead presenter at the Innovation Workshops. His focus is developing workshops and classes that provide the tiling community with access to industry-approved tiling methods and an overview of how Schluter products can increase the durability of these installations. Before joining the company in 1997, Andrew was a tile installer for 20 years, with over half his experience as a California state C-54 licensed tile contractor. Andrew also serves on the Board of Directors of the Ceramic Tile Education Foundation (CTEF).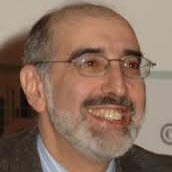 Donato Grosser
CTEF Board Member
Donato Grosser is president and founder of D. Grosser and Associates, Ltd. of New York.
He was born in Milan, Italy, completed high school in Milan, received a BA in Economics from the University of Jerusalem (1969) and an MBA at New York University (1972). After working for Unilever in Milan, he moved to New York in November 1973, where he worked for the Italian Trade Commission from 1974 to 1984. In 1980 he was placed in charge and organized the Italian Tile Center and in 1984 he was asked to direct the Italian Marble Center.
In December 1984 Mr. Grosser founded the consulting company that bears his name. D. Grosser and Associates Ltd. is Assopiastrelle's advisor for american market and includes among its clients prominent Italian and American companies in various industries. In 1989 Mr. Grosser received the Cesery Memorial Award presented by the Tile Contractors' Association of America, "For Outstanding Service to the Industry."

Harold Yarborough
CTEF Board Member
As a son of founders Dave and Betty Yarborough, Harold Yarborough is one of four children born into the Tile business. He grew up working in his father's contracting business, "Dave's Tiling Service," taking it over when his parents became focused on growing D&B Tile Distributors. Harold ran the installation business for 18 years until he stepped into D&B Tile and closed the installation business.
D&B Tile Distributors supports and is involved in many associations related to the tile industry. Harold has served as Chairman for the Associated Builders and Contractor's local chapter in 1991. He actively served as a committee chairman and board member for 10 years with the Ceramic Tile Distributor's Association. Currently he serves on the Board of Directors for the Ceramic Tile Education Foundation.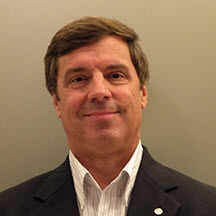 Mike Hawthorne
CTEF Board Member
Michael Hawthorne, a Journeyman tilesetter, has 33 years of experience in the ceramic tile industry, five years with the Tile Finishers Union and 28 years as a BAC member. In addition to serving on a number of trust funds, he is Financial Secretary-Treasurer for the Minnesota State Building and Construction Trades Council and a member of the OSHA Advisory Council for the State of Minnesota.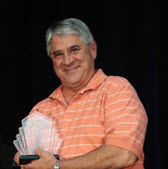 Brent Stoller
CTEF Board Member
Brent Stoller is an installation specialist and training manager with ISC Surfaces with locations in Missouri, Kansas and Oklahoma. Stoller is a very supportive board member of CTEF. He received CTEF's CTI Host of the Year award in 2014, and is on record for hosting the largest number of Certified Tile Installer tests at one site.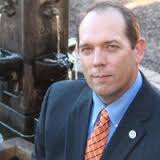 James Woelfel
CTEF Board Member
James Woelfel is a third generation tile contractor who runs Artcraft Granite, Marble and Tile Company in Mesa, Arizona. Artcraft is an NTCA Five-Star Contractor and a national award-winning company, which employs Ceramic Tile Education Foundation (CTEF) and Advanced Certifications in Tile installation (ACT) certified installers.

In addition to the daily operations at Artcraft, James is a tireless advocate for strengthening industry standards and methods. As President of the NTCA, his vision for the association includes creating an international footprint and continuing the development of improved industry-wide installation standards.

He becomes President of the NTCA following 8 years as Chairman of the NTCA Technical Committee, joining a short list of people who have served in both positions at the same time.

As Technical Committee Chairman, James works with representatives from all sectors of the tile industry, leading the committee to meld cutting edge technologies with proven trade techniques to continually update the NTCA Reference Manual. The manual, in its cause-cure-and-prevention format, helps to avert installation problems and identify causes for installation failures.

James represents the NTCA on the Tile Council of North America (TCNA) Handbook Committee, and serves on the ANSI ASC 108 Committee, making Artcraft Granite, Marble and Tile Company one of two contractors worldwide to sit on all three committees. James is also a member of the Committee for the Development of Thin Porcelain Tile Installation in the United States and was Chairman of the subcommittee that established the large module tile substrate preparation module for the ACT certification.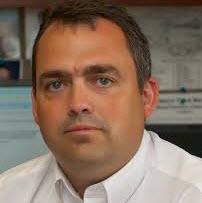 Dan Welch
CTEF Board Member
Dan Welch is the President and Chief Operating Officer of Welch Tile, the only place he has ever worked. Dan started where all of his father's sons did, at the bottom, at least jobsite wise. He has worked in every area of the company and displays a vision for the future of the company and the industry.
Dan serves as 2nd Vice President of the NTCA, chairs the Training and Education Committee, legal committee for ABC serves on the ANSI standards committee, and is a board member of the CTEF. Dan believes in affiliation participation, and he is proud of the affiliations displayed on our website.