Let's Start with Certification
Certification identifies an installer as being a dedicated and knowledgeable professional whose competence in installing tile has been verified to meet specific tile industry standards.
In the case of the Ceramic Tile Education Foundation (CTEF), the Certified Tile Installer (CTI) program is a rigorous program that tests expertise, how well the installer keeps up with the fast-changing world of tile - from thin tile to very large-sized tile to new installation materials and tools - and how knowledgeable he or she is about tile installation best practices.
The Advanced Tile Installer Certifications (ACT) take tile installation expertise and knowledge to an even higher level.
Both certifications help separate talented and expert tile installers from those who create the type of situations described in How Not to Install Tile on Floors, Walls and in Showers.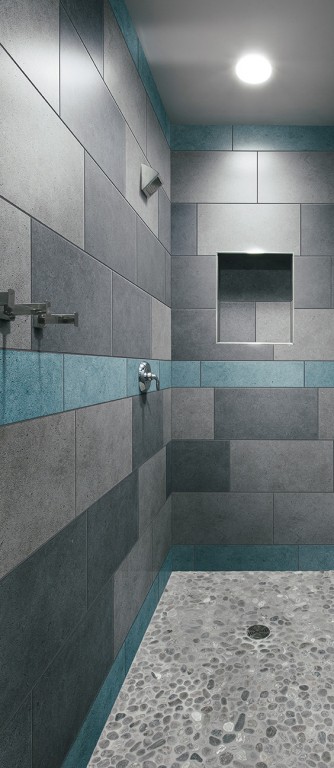 Why Tile Installation Certification Matters to a Homeowner
To a homeowner, hiring a certified tile installer means peace-of-mind that an elegant bathroom wall or sophisticated kitchen backsplash with wood-look floor tile installation will be done right the first time and looks spectacular for years to come.
Why It Matters to an Architect or Designer
For an architect or designer, having a certified tile installer execute your vision for a ceramic tiled space means that the vision will not only come true, but it will also have structural integrity and function as a testament to your expertise and design sensibility.
Why a Dealer or Distributor Should Care about Certified Tile Installers
For a dealer or distributor, a tile installation certification program such as the CTI means that you have available talented tile contractors who can propertly install the tile you sell. That ensures that your homeowner customers are delighted for many years to come.
Why Tile Contractors Care About Ceramic Tile Installation Certification
For a tile contractor to successfully complete the Certified Tile Installer and become a CTI means having a tile industry endorsed third-party validation that proves to homeowners, architects and designers that you offer true craftsmanship and the ability to perform something that will last a lifetime.
It also means the opportunity to work on the best and most interesting tile installation projects available.
Image credit: Argent - A1420 On the Rocks 12 x 24 UPS, A1417 Clean Slate 12 x 24 UPS, and A1413 Under the Sea 6 x 24 UPS from Crossville Tile.