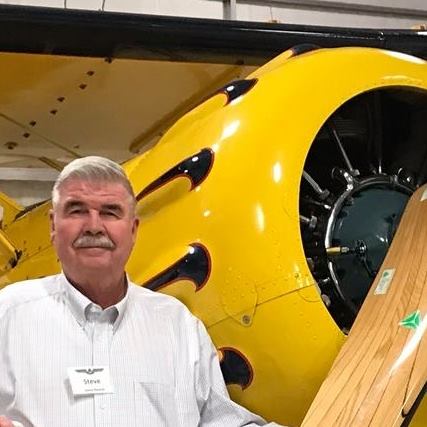 This article celebrates Steve Rausch, a passionate tile industry and CTEF advocate who never missed a moment to promote quality and Qualified Labor.
Steve passed away unexpectedly on June 8th, 2019. As you might imagine, all of us at CTEF will miss him.
The Passions of Steve Rausch
In alphabetical order; Airplanes, Boats, Family, and Tile
The understatement of Steve's life is that he was passionate about life.
His life included being a private pilot who loved to fly, an avid water enthusiast who enjoyed moving across the waters of Lake Hartwell, Georgia, a family man who loved spending time with his family, and a dedicated tile advocate who worked behind the scenes to promote properly installed ceramic tile.
In this brief overview of Steve's life, we will focus on his passion for tile.
Steve Rausch's Extensive Tile Industry Background
From Tile Installer to Business and Technical Tile Industry Consultant
Steve began in the tile industry in the mid-1960s when he learned to install tile. As he would readily tell you, those were different times when methods and standards weren't as well established as they are today - thanks in part to the roles he played during his business career.
Steve joined a flooring store in 1972 and eventually became President of Affordable Floors Inc. From there, he became the South East Manager of the Professional Products Group at DAP, then Product Manager at Georgia-Pacific, and next as the Field Marketing and Technical Manager at USG.
His last role was as Professional Business and Technical Consultant for the Ceramic Tile and Flooring Industry.
Committed to Supporting the Tile Industry
Throughout his career, Steve actively participated in tile industry groups, including as a member of the CTEF Board of Directors.
Here is how three tile industry leaders remember Steve Rausch and his contributions:
Bart Bettiga from NTCA says,
"Steve Rausch was a strong believer in industry collaboration and association value. As a manufacturer representative, he gave his time and energy to support our trade. He was active in both NTCA and CTEF, and he worked hard on our behalf to involve his peers in our activities as well. He authored many articles on our behalf and was always supportive of our programs. We will miss him very much and our prayers are with his family."
Eric Astrachan from TCNA says,
"Steve was an avid participant in many associations, always with good ideas and invariably more work for us to do. He will be missed."
Scott Carothers from CTEF says,
"Steve was a Board member when I began my role at CTEF in 2007. We quickly became friends sharing numerous conversations about new and inventive ways to capture, train, and certify new participants in the tile industry. Even after Steve left the CTEF Board, he still stayed in touch. He would call saying that he we helping a friend get his boat serviced in Anderson, South Carolina and could we have lunch to talk about tile.
Steve was a large influence on the tile industry and will be missed greatly. Our prayers and thoughts go out to Christie and family for healing and wholeness."
Steve Rausch's Tile Industry Involvement
Here's a list of his involvement:
Past TCNA Board and Committee Member
Past TCNA Handbook Subcommittee Chairman/Backer Boards
Past NTCA Board and Committee Member
Past NTCA Technical Committee Member
Past CTDA Board and Committee Member
ANSI Committee Member
ASTM Committee Member
ISO Committee Member TC-18
Past ISO Working Group Convener - Backer Boards WG-5
CTIOA - Certified Tile Consultant (CTC)
Past FCICA member
Past FIANA member
Past NAFCD member

Passionate About Sharing Life Lessons and Urging Higher Standards for Tile Installers
Steve's participation in all of these groups meant that he exposed others to his intense passion for following established methods and standards, being curious about learning more and always searching for new and innovative directions.
Here's an example from an article Steve wrote on PIProLink titled Installation: Tile Failure? Again? where he puts his own experience into perspective to highlight why ongoing education matters for installing tile.
He explained,
"I've personally been involved in well over 100 installation classes since 1972, however, my most recent class was about five years ago I'm certain if I tried to install tile today, I would be doing it incorrectly for today's products' needs and methods.
Setting material, even mortar or mud, is much different today; it's not just "dirt in a bag" like it was just a few years ago. Every setting material manufacturer has altered their formulations within the last five years to improve the characteristics of even their most basic products. Certainly, tile manufacturers have changed product specifications in the past five years, and even the tools used to install are newer and improved. Look at any of the advertisements in this magazine to see the changes with either improved older versions or tools that didn't exist previously.
I want to clearly state that it is not an unknown reason nor a single mistake or problem that causes most failures. Today's mystery failures are mostly a combination of an installer's lack of knowledge about how to match and properly use the installation tools, setting materials, and products in the environment for which they are they are designed."
Here's what Steve wrote about continuing education:
"Most importantly, every professional in every industry has requirements for ongoing continuing education, usually annually, to remain certified as an industry-recognized trade professional.
Doctors, lawyers, architects, and now professional tile installers such as the NTCA 5 Star-recognized contractors, all understand what Claude (who taught him how to install tile) never did: to avoid installation failures, you must receive/refresh your training, and stay current with the latest materials and methods available.
Today, there are many training opportunities and testing programs for entry-level, experienced and advance installers, provided by manufacturers, (Ardex, Schluter, WEDI, Noble, Mapei, Laticrete and others provide monthly, regional classes at little or no cost), the National Tile Contractors Association offers monthly Road Show training classes that come to your neighborhood tile distributor and put on evening classes, and the Ceramic Tile Education Foundation offers certification opportunities to verify your skills. There are many others who want to provide every installer with proper training followed by qualified, independent certification programs that verify your skill level accomplishments."
Steve Rausch relentlessly advocated for professionalism in the tile industry.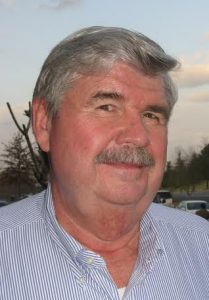 Always Ready to Generate Insightful Conversation About Tile Topics
In Facebook Groups
True to his own advice to keep current with change, Steve regularly participated in tile-related conversations on social media sites. In fact, his enthusiasm for encouraging robust interaction led to an article in TileLetter titled Product and Installation Standards: Carrot or Stick?
Here is was Steve concluded from the experience:
Steve Rausch I posted this EXACT post on multiple social media sites, the diversity of comments are amazing. The folks who have been trained and educated about our industry most all made positive comments about standards and their need in our DAILY business.
The comments from folks who aren't formally trained are overwhelmingly negative about the only purpose of standards are to "beat down" workers.
This has been a very interesting experience and experiment to convince me we still need a HUGE OUTREACH in our industry to train more folks. I'm planning to pose the question soon, on these same outlets, as to what will incentivize folks to become better trained.
In Podcast Interviews
In the fall of 2018, Steve participated in two interviews with Tile Money's Luke Miller during which he shares his experience and wisdom.
Here is the first of the two presentations. It's titled Tile Installation Business Interview with Steve Rausch:
And the second is titled Setting and Attaining Goals, with Steve Rausch:
Godspeed Steve Rausch and Thank You!
As you can imagine, the entire tile industry will miss Steve and his passion for installing tile correctly the first time.
May Steve's passion and dedication inspire you to be just as passionate for this industry.
Thank you for reading.