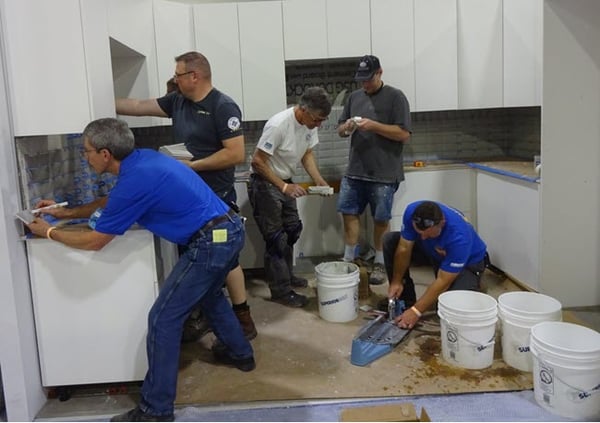 Yes, there's a labor shortage out there. But that's not a reason for abandoning standards and hiring just anybody. You need Qualified Labor - especially when it comes to tile setters or installers. Why? Because tile isn't just a decorative layer in home or commercial buildings. It must meet specific standards so that it performs as it should over time.
Let's explore this in more detail, according to the following outline:
What is Qualified Labor?
Are you hearing more about Qualified Labor? Let's define it.
According to Merriam-Webster, Qualified refers to: fitted (as by training or experience) for a given purpose : competent
Competent refers to:
1: proper or rightly pertinent
2: having requisite or adequate ability or qualities : a competent teacher, a competent piece of work
Pertinent has to do with: having a clear decisive relevance to the matter in hand
Next, let's define labor:
a: expenditure of physical or mental effort especially when difficult
b: human activity that provides the goods or services in an economy
c: the services performed by workers for wages
Putting these characteristics together, we get a clear definition for Qualified Labor:
A person who through training, both physically and mentally along with hard work, has gained the necessary abilities, skills, qualities, and experience to provide the goods and services desired by the consumer.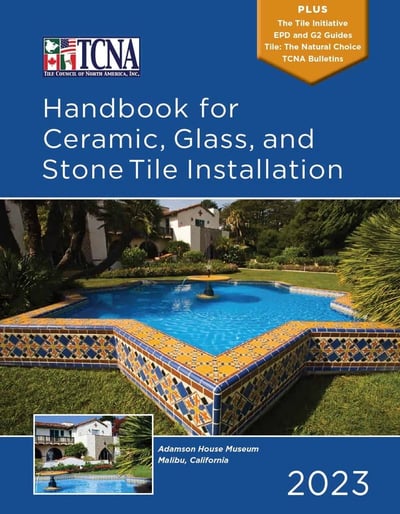 How Does Qualified Labor Relate to Tile Installation?
Tile Installation Standards and Specifications
Qualified Labor goes hand-in-hand with The Tile Council of North America (TCNA) Handbook guidelines and ANSI Specifications for installing tile according to tile industry standards.
It also has very little to do with the lowest bid which often doesn't include all of the necessary elements that go into an installation that will consistently perform well.
After all, today's buildings are still made by hand and how those buildings look, perform and last are a function of the materials and whether they have been properly installed. For that reason, the TCNA recommends installers who:
Are committed to proper installation materials and methods
Stay current with the latest materials and methods for installing tile.
This has become such a big deal that AVITRU, the organization that supplies specifications to the design professional, now includes Qualified Labor in its MasterSpec® specification software.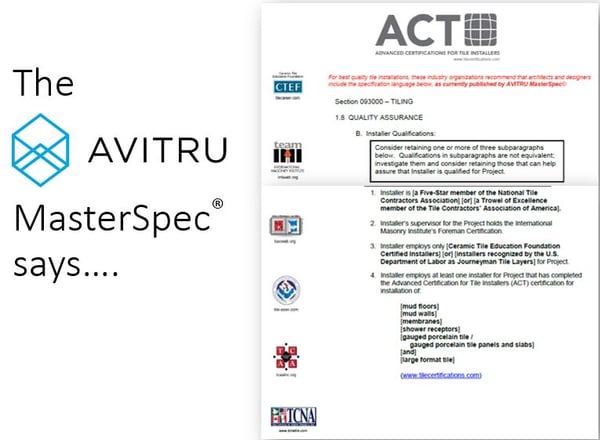 Tile dealers and distributors also play a key role in supporting Qualified Labor.
If they don't promote high-quality installation to their customers, and instead recommend or refer installers who don't have the proper credentials and/or certification, they may be contributing to an installation failure.
A Professional Presence
Ultimately, the focus on Qualified Labor in a tile installer reflects a professional presence in the marketplace and with customers. That includes:
Having a portfolio of completed installations (legitimate, not pirated from the internet)
References of past work of similar scope & complexity
Information on the installer's experience, training, licensing (if required locally) as well as Certifications and Credentials and whether the work will meet local building codes
Which Bid Would You Choose?
To illustrate what I mean, let's explore two bids for a new master bath stall shower.
Example Bid #1
The first bid offers considerable detail including:
Which TCNA Handbook detail will be followed re B422
A list of the materials and methods being used
A schedule of installation
Permits (if required) and specifics on who pays for the permits
Confirmation about who pays the subcontractors
Includes a list of references
Certificates of insurance
The price for this job amounts to $6,223.87 and you know everything associated with the project. And, you have assurance that the job will be installed correctly the first time.

Example Bid #2
The second bid consists of a piece of scrap paper torn out of a notebook with a lower price of $4,000.00 scribbled on it.
Which bid would you choose? The higher one or the lower one?
If it's strictly the low one you prefer, think twice before making your decision.
More specifically, how will this master bath stall shower be completed? It includes no detail from the TCNA Handbook.
You have no list of materials and methods; no schedule; no information on who pays the subcontractors involved; no previous job references; no permits discussed because the low price guy has informed you that this will be a "cash deal" and there is no discussion of liability because you have home owners's insurance... don't you?
Is that low bid really the lowest price? What happens when the job fails in a year or two and you have to rip out that shower stall and start over?
The low bid quickly becomes a very high cost and the project will become a nightmare.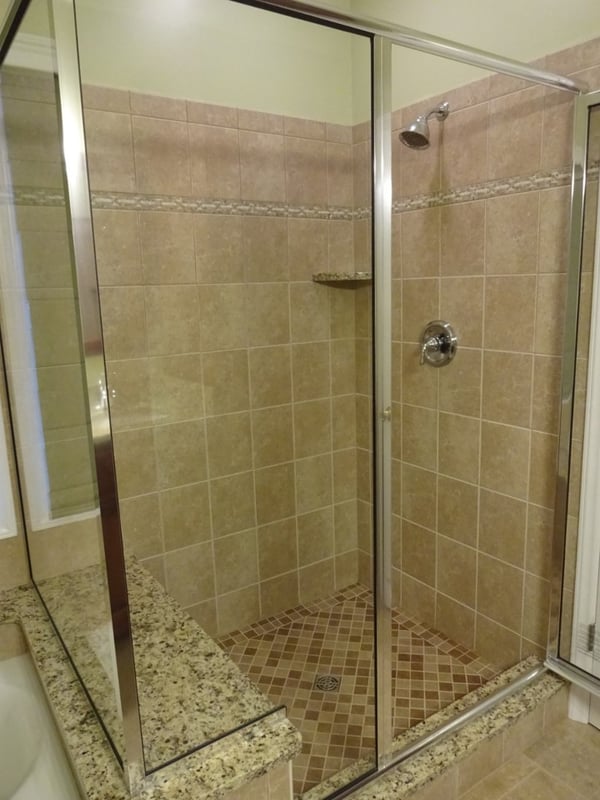 A Low Bid Isn't Always the Best Bid
As the example above demonstrates, the low bid isn't usually or always the best bid. Instead, opt for the qualified bid.
Look for qualified installers who have invested in proper tools, appropriate ongoing training to stay up-to-date on the rapidly evolving tile products and materials. They are craftspeople of the highest level who will ensure that your project not only looks beautiful but performs well.
Ask your tile dealers and distributors to only recommend those high-level professional tile installers whose work represents Qualified Labor.
What Resources Signal Qualified Labor in Tile?
When it comes to identifying Qualified Labor in tile, you'll find various programs administered by associations, nonprofit educational organizations, unions and also private companies.
You're looking for programs that offer education, hands-on training and an evaluation of skills and competency of the installers. You must also consider the rigor and the credibility of the program in providing:
Classroom and/or online knowledge training
Hands-on installation skills training
Evaluation/Certification of contractor qualifications
Evaluation/Certification of knowledge
Evaluation/ Certification of hands-on skills
>> Learn more from the Homeowner's Guide to Hiring Qualified Tile Installers
Well-established and Recognized Non-Profit Programs
The following programs are well-established and recognized by the Handbook Committee and the TCNA for providing high quality training that provides solid and long-lasting tile installations:
International Masonry Training and Education Foundation (IMTEF)
Journeyman Tile Layer Apprenticeship Program
Natural Stone Institute (NSI) Accreditation for Natural Stone Tile Installation Contractors
National Tile Contractors Association (NTCA) Five Star Contractors Program
Tile Contractors Association of America (TCAA) Trowel of Excellence Program
What Complications Occur When Working with Unqualified Labor?
The example above with the two stall shower bids highlighted some of the consequences associated with using unqualified labor. And, we get it. We know there's a labor shortage and that the "good" installers and tile contractors are swamped; good work is going unbid because there isn't enough Qualified Labor. Unfortunately, the bad installers are also busy… and their poor work gives the entire tile industry a black eye!
We understand the logic of manufacturers and distributors paying claims for bad installations or negotiating with suppliers and getting vendors to supply replacement material, and, at times, labor replacement on these bad installations completed by unqualified installers is just a cost of doing business.
But, is it just a cost of doing business? Really, it is not.
Bad installations harm everyone, including the contractor doing the bad work. How can that person ever improve their knowledge and skills if there is never an incentive or a pain point to make them do so?
Be Part of the Solution
The solution to bad tile installations is a commitment to Quality Labor.
1. Hire Quality Labor for installing tile.
Make sure the right tile or stone and appropriate installation materials and systems are specified and used on the job. If the sale of the material uses inappropriate products, it is likely doomed.
2. Train Everyone on Staff
Stress the importance of training all sales and customer service people on proper tile installation methods and how to sell tile and stone professionally.
Encourage them to take seriously their role in the tile industry's professionalism. Encourage them to take the Ceramic Tile Distributors Association (CTDA) Certified Ceramic Tile Specialist certification exam, and remind them that courses are available to them at places like the NTCA University, the University of Tile and Stone, as well as the Fundamentals of Thin Bed Knowledge (FTBK) course through CTEF.
3. Educate Customers About Proper Tile Installation
Take every opportunity to educate customers about having realistic expectations as to the performance of tile and tile systems. This includes the durability of the tile, industry recommendations on the width of the grout, lippage tolerances, overall performance of grout, and the requirement for movement/expansion joints using color-coordinating 100% silicone sealant.
>> See Want Credit Card Grout Joints? First Check Tile Industry Standards.
>> Read Why Do You Need Expansion Joints When Installing Tile?
Planning for the Future in Tile Installation
And, then, get involved in planning for the future so you always have qualified tile craftspeople available for every job.
Look around you for people changing their career, unhappy college graduates (those who aren't able to get a job in their field of study), trade school graduates, Veteran's training programs, and, also, high school students who enjoy working with their hands who aren't going to college.
Perhaps you can get started with an apprenticeship program which Wikipedia defines as:
... a system of training a new generation of practitioners of a trade or profession with on-the-job training and often some accompanying study (classroom work and reading). People who successfully complete an apprenticeship reach the "journeyman" or professional certification level of competence.
Apprenticeship Programs – A different type of four year program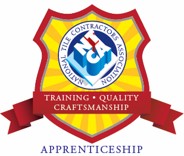 You'll find examples on the NTCA Online University. It's available for members only and includes programs for:
Finisher/Helper
Tile Setter (in development)
These programs are used in concert with on the job training.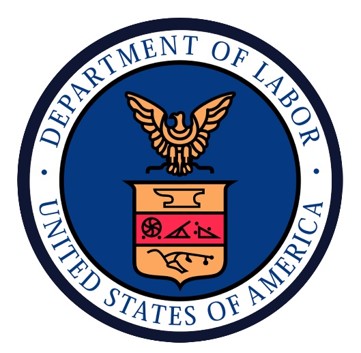 Another example comes from the United States Department of Labor (DOL) for open shop as well as union-affiliated programs. The Presidential Executive Order Expanding Apprenticeship in America was issued on June 15, 2017 and offers a more affordable pathway to secure, high-paying jobs. It promotes the development of apprenticeship programs by a third-party and offers an expedited and streamlined registration.
Are You Focused on Quality Labor for Your Tile Installations?
"When you expect your finished product to be high quality, you have to expect your installers and your entire team to execute high quality work. That's one reason we invest so much into training and education. We want to give our team members the tools to produce an exceptional final product that brings added value to an owner's building."
Martin Howard, Executive Vice President, David Allen Company
How does Quality Labor affect your business? Are you working with Certified Tile Installers?
If not, get started. Encourage installers you work with to consider becoming a Certified Tile Installer (CTI). As a CTI, you set yourself apart from the crowd and know how to anticipate tile installation problems before they occur. Do it right the first time and get paid accordingly.
For additional reasons to do so, please check out Why Should You Take the CTI Test? Contractors Respond.
Thanks for reading.