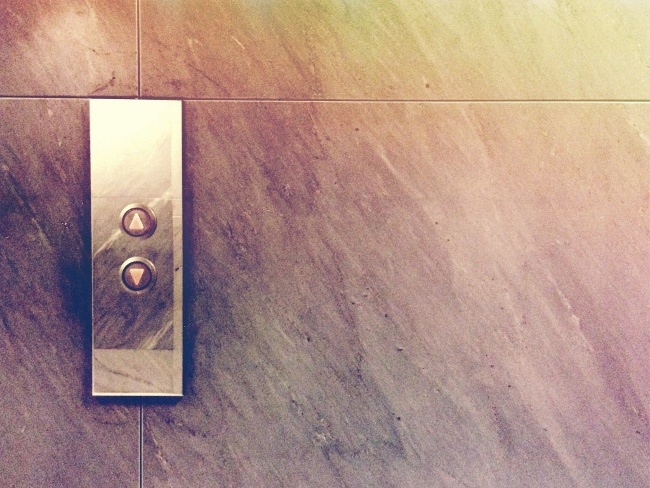 Perhaps tiling an elevator isn't at the top of the average homeowner's list of tile installation questions, however it is one that matters to owners, architects, designers and tile contractors involved in multi-story buildings - including residential ones - with elevators.
In this article, we specifically address a question about using tile for an elevator floor, sharing with you how Mark Heinlein CTI #1112 and Robb Roderick CTI #727 respond in their role as National Tile Contractors Association (NTCA) Technical Trainers.
The Importance of Asking Questions about Tile Installation
A big lesson in this scenario is how important it is to ask questions and gather information before launching into a tile installation project which is how Qualified Labor and Certified Tile Installers routinely approach their work.
In fact, what comes to mind is step #6 about asking questions in Looking to Hire a Tile Installer? Here's Your Roadmap, and specifically the first two questions:
Is my home (or building) structurally adequate for tile? For example, if you are replacing vinyl floorcovering with tile and adding a granite countertop, will the structure support the weight?
Do we need the services of a structural engineer?
Why? Because tile is heavy and likes rigid surfaces whereas elevators, by virtue of dealing with changing weight loads and movement up/down, tend to flex.
Let's get started.
No Standards for Tiling Elevator Floors
The architect on a building project has designed a beautiful elevator with tile floors.
The tile contractor wants to know if there is an installation standard for tiling an elevator floor.
Unfortunately, a standard doesn't exist. However, cautionary advice does.
What to be Cautious of When Tiling an elevator
Mark Heinlein and Robb Roderick share the following advice, including an "Ask the Experts" letter about tile in elevators:
Weight load vs. rigidity of the elevator floor
The majority of elevator floors are designed to carry a specific number of passengers or maximum weight load. This design criteria focuses solely on how many people the car will carry rather than the stiffness or rigidity of the steel floor. A flexing floor is not a good environment for a tile installation.
Even if the architect specifies a plywood underlayment - which may help - unless the architect is willing to guarantee that this floor structure design will adequately support the tile assembly and meet the minimum requirement of L/360, the risk for success will rest solely with the tile installer.
Products that reduce tile failure in an elevator
Some contractors have had success in getting approval from manufacturers to use their epoxy mortars to install tile in elevators. Make sure you get their instalation instructions, warranty, and recommendation in writing.
Elevators must meet Americans with Disabilities Act (ADA) Guidelines
When completed, the elevator floor must meet ADA guidelines. This means that the finished floor must be flush with the adjacent sill or not exceed the maximum rise allowed within ADA regulations. Most times the addition of the plywood would exceed that allowance and be non-compliant.
Ask the Experts from tileletter.com about tiling elevators
Here's an "Ask The Experts" letter written by Gerald Sloan and published in TileLetter which addresses tile in elevators as follows:
QUESTION
A condo complex called me to look at their elevators. Currently, they have five elevators with 1"
x 1" mosaic that is crumbling after 10 years of use. They want to know what my suggestion is to
replace it.
What have you seen normally go into an elevator? These are on the Gulf Coast and see lots of
exposure to water. I see problems with the type of underlayment I would choose as well as the
ability to adhere it to a metal floor. There is 3/4" between the elevator floor and the bottom of
the door. I need material and installation recommendations.
ANSWER
I get this question fairly often or slightly different versions of it.
Most often the cause of cracking tiles and grout joints can be attributed to excessive substrate deflection.
The elevator cabs chosen for these construction projects are not designed for tile or stone floor
finishes. The manufacturer of these elevator cabs will list acceptable floor finishes that usually
only include soft goods such as vinyl, carpet, and wood products.
In order to be considered for tile or stone the substructure should be constructed in such a way as to not to deflect or "bend" more than a small amount under a concentrated heavy load. There are elevator cabs that are designed to meet these minimum requirements but they are usually much more expensive so they are not chosen in most construction budgets.
As for installing tile in these most common elevator cabs that are not designed for such, it is
risky and not recommended.
There are products available that may reduce the risk of cracking tile and grout joints such as
epoxies, but no warranties from these manufacturers are available. I hope this information
helps.
– Gerald Sloan, NTCA Trainer
Perspective on Tiling an Elevator Floor
The tile installer who asked about tile standards for elevators replied,
This is a tremendous help. Architects are essential and have a creative eye for design. (They respond best to) an installer who offers explanation with documentation.
Mark and Robb respond with,
"There is a lot to being an excellent tile contractor. More often than not it falls to the tile contractor/installer to educate and inform our clients and architects, GCs, etc."
Thank you, Mark Heinlein and Robb Roderick!
If you haven't already, consider becoming a Certified Tile Installer so you learn to ask the right questions and anticipate tile installation issues before they occur.
Also visit The Tile Installation Experience with Scott Carothers at Coverings.