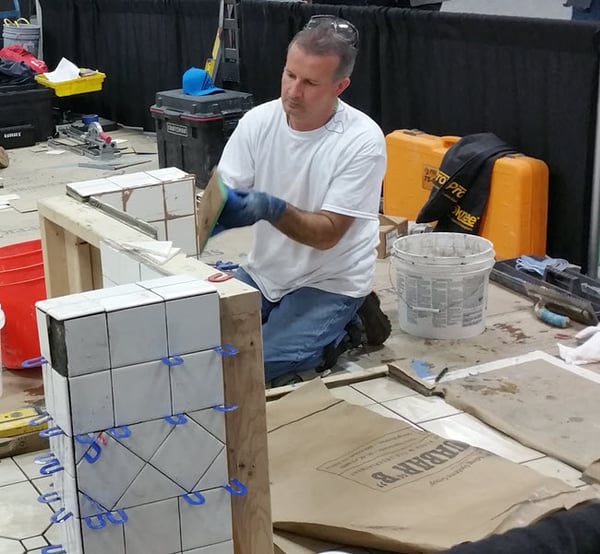 How do you prove yourself as a tile installation professional? For John Mourelatos CTI #1290, it involves becoming a Certified Tile Installer (CTI). John is next in the CTEF Blog series about Qualified Labor based on articles in TileLetter.com published in April 2017 and May 2015.
Meet John Mourelatos CTI #1290
Based in Tucson, Arizona, John Mourelatos founded Mourelatos Tile Pro in 2004 after learning the trade while working for several installation companies in Tucson.
The company primarily provides tile installation services for residential remodeling. John explains,

John and his installer Ed Siebern CTI #1289 both became CTIs in 2017 when they took the hands-on portion of the test at TISE in Las Vegas. After 20 years in the tile industry, Mourelatos knew that in order to take his company to the next level he needed to get certified. Although he had wanted to become at CTI shortly after the program was developed, he was unable to get a testing event set up in Tucson.
John says,
"I was interested in [becoming certified] not only to support the CTI program, but also to take my skill to the next level, to demonstrate that I am dedicated to continuing education in our industry. Ed Siebern, my installer of 14 years, and I are now the first and only Certified Tile installers in our area of Tucson, Arizona!"
John and Ed are so passionate about their desire to promote properly installed tile that both have become Regional Evaluators in the CTI program. They now set up and evaluate the hands-on portion of the CTI test in their area in order to grow the number of installers who meet the requirements of Qualified Labor as found in the TCNA Handbook.
>> See The Certified Tile Installers Credo
According to John, certification is especially important in places like Tucson where there is no institutional standard for tile installers. Since there are no tile industry standards in the area, John is driven to support continuing education opportunities both locally and nationally.
Not only is he working on coordinating more awareness about the value of educational opportunities such as those of the National Tile Contractors Association (NTCA), but he also encourages tile installers in his area to embrace the CTI and ACT (Advanced Certification for Tile Installers) programs.
Demonstrate Your Tile Installation Skill
No surprise, Mourelatos believes in the value of becoming a CTI and demonstrating your skill in a third-party testing environment. That's what makes the CTI program so valuable; it really tests the mettle of those taking it. He states,
"The CTI test challenges your skills in all facets of ceramic tile installation, from the details of prep work, the layout, cutting and installing of the tile, to the finish work."
Moreover, Mourelatos believes time management is a key lesson of the CTI test. That and upping your installation game are bonuses of the CTI program.
"A well-managed day can bring production up to a profitable level."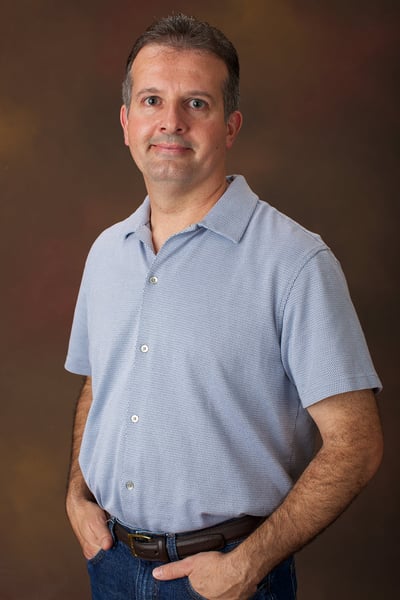 John encourages all tile installers to take the CTI.
"I think that today's tile contractors are continually striving to define their company's strength and to show the benefits of hiring a qualified installation company."
He adds,
"The CTI and ACT programs set the bar higher for installers to demonstrate their knowledge, which will result in respect for the tile installation trade. In this day and age of 30-minute 'How to Install Tile' sessions at your local hardware store, CTI and ACT help in proving your skill as a professional."
>> See Free Online Prep Course for Becoming a CTI
Participate in Tile Industry Events and Organizations
Since the inception of his business, Mourelatos has been an avid attendee at industry events — aiming to attend at least one event a year to fuel his passion for providing excellence and technically sound tile installations.
Within the first year of starting Mourelatos Tile Pro, John attended his first trade show, Coverings in Orlando where he learned about the NTCA. Five years ago, he became the NTCA Arizona State Ambassador, and more recently joined the NTCA Membership and Training and Education Committee.
"I believe that the NTCA is working hard to help the tile contractor succeed in business and installations and I want to be a part of that. I want to bring that back to my local area and share it with other contractors and installers."
Furthermore,
"I would say that the technical education I have received from everyone I met in the NTCA as well as the industry trade shows that I have attended is what enables us to provide excellence in our installations, building confidence within our clients."
What he has learned has certainly paid off, as his company was able to successfully weather the recession of 2008.
Creating Tile Installations that Stand the Test of Time
Mourelatos highly values the tile industry-recognized certification provided by the CTEF Certified Tile Installer (CTI) program and the Advanced Certifications for Installers (ACT) programs.
"Sometimes it's the details, the small things, that can make our tile installations shine. Equally important are the detailed technical aspects of the installation that our client may not 'see' but appreciates knowing they have an installation that will stand the test of time."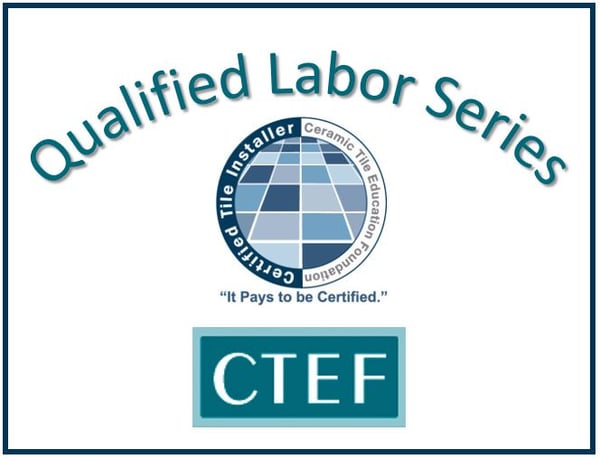 Ready to Validate Your Own Tile Installation Skills?
If you haven't already, consider becoming a Certified Tile Installer (CTI). As a CTI, you set yourself apart from the crowd, receive nationwide recognition through the CTEF website, and know how to anticipate tile installation problems before they occur. Do it right the first time and get paid accordingly.
CTEF makes it easy for your potential clients to find you. By using the CTEF zip code locator, they can search within 25, 50, or 100 miles of the CTI's location and be instantly connected. A real win-win for all involved!
>> See Why Certified Tile Installers Matter to Avalon Flooring
If you need additional reasons to do so, please read Why Should You Take the CTI Test? Contractors Respond.
Are you ready to validate your skills as a tile installer? Become a CTI like John Mourelatos.
Thanks for reading.