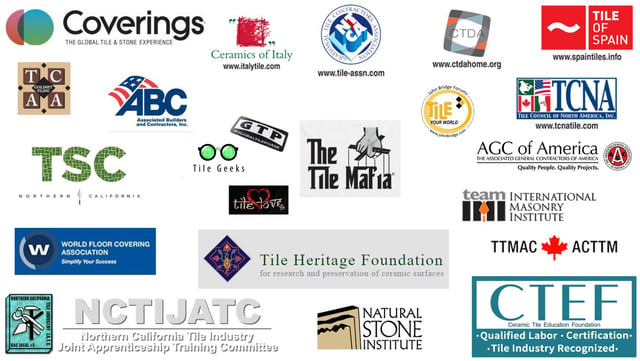 Every industry has its associations. What makes the tile industry particularly remarkable is the level of collaboration that takes place between its associations and organizations. The Ceramic Tile Education Foundation (CTEF) is an example of that collaboration, working with all those in the industry who are passionate about quality tile installation.
To give you some perspective on those dynamics, we've put together this updated list detailing each tile industry association.
20+ Top Tile Associations and Organizations
You'll find the top organizations listed below in alphabetical order.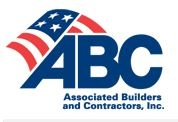 The Associated Builders and Contractors (ABC) is a national construction industry trade association representing nearly 21,000-chapter members. Founded on the merit shop philosophy, ABC and its 70 chapters help members develop people, win work and deliver that work safely, ethically, profitably and for the betterment of the communities in which ABC and its members work.

The Associated General Contractors of America (AGC) is the leading association for the construction industry. AGC represents more than 26,000 firms, including over 6,500 of America's leading general contractors, and over 9,000 specialty-contracting firms. More than 10,500 service providers and suppliers are also associated with AGC, all through a nationwide network of chapters.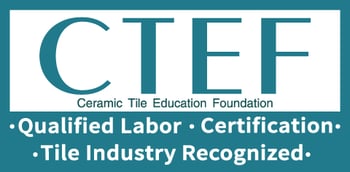 The Ceramic Tile Education Foundation (CTEF) was created to establish a local, regional, and national educational and training programs for consumers, installers, contractors, and sales associates interested in the proper installation of ceramic tile.
It provides education and installer certification for professionals working in the ceramic tile and stone industry. CTEF offers two tile installation certification programs:

Ceramics of Italy, promoted by Confindustria Ceramica – the Italian association of ceramics – is a registered trademark of Edi.Cer. SpA, the organizer of Cersaie, the most important international exhibition of ceramic tile and bathroom furnishings held every year in Bologna, Italy (www.cersaie.it).
Confindustria Ceramica (formerly Assopiastrelle) is the association of Italian ceramic and refractory manufacturers. Founded in 1964, the primary goal of the association is to provide assistance to its members and to promote commercial interests in Italy as well as in foreign markets.
For more than forty years, the Ceramics of Italy label has been promoting the image and content of the Italian ceramic industry – tiles, sanitaryware and tableware – in foreign markets. It stands for tradition, quality, innovation and creativity as well as for a guarantee of Made in Italy production.
As the institutional image of the Italian ceramic industry, the label safeguards the reputation and promotes awareness of Confindustria Ceramica member companies and their products through a range of activities, including participation in trade shows, promotional and advertising campaigns and institutional events, initiatives that aim to support the activities of the individual companies in international markets.

Coverings represents a joint venture between TCNA, Ceramics of Italy, CTDA, NTCA, and Tile of Spain.
As the premier American exhibition of ceramic tile and stone, it is where you will find not only the latest trends in ceramic tile and in products critical to the installation of tile, but also demonstrations, installation certifications (CTI and ACT), and unique collaborations between designers and expert installers on the Installation Design Showcase.
>> See Sustainable Tile, Expert Installation Make for Spa Lobby by Healing Environments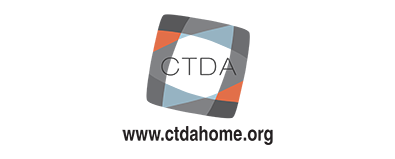 The Ceramic Tile Distributors Association (CTDA) is an international association of distributors, manufacturers and allied professionals of ceramic tile and related products.
Founded in 1978, CTDA's members represent the world's largest concentration of ceramic tile buying power
CTDA connects, educates and strengthens tile and stone distributors.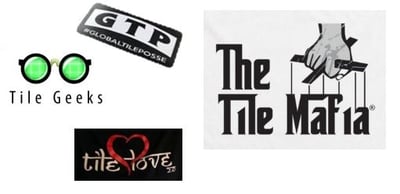 Facebook Tile-Related Groups
On Facebook, you'll find many robust tile-focused groups. Some are based on geographic location, others on association membership (e.g., NTCA Members Only), and many others on shared passion around a common tile-related angle.
If you are involved in the Tile Industry and on Facebook, you'll find these tile-related closed groups worth exploring: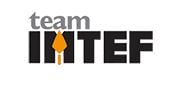 The International Masonry Training and Education Foundation provides training, certifications and continuing education programs to the members of the International Union of Bricklayers and Allied Craftworkers.
These programs begin with pre-job training and training for apprentices, and continue throughout a craftworker's career in brick, stone, tile, marble, terrazzo, pointing-caulking-cleaning, refractory, plaster, cement and mosaic work.
New cladding systems and installation technologies are also emerging, and IMTEF provides advanced training for these opportunities as well.
IMTEF is funded through a grant from the International Masonry Institute, a labor-management organization created by the members of BAC and the contractors who employ them.

This is a forum for discussion about ceramic tile installation and maintenance.

The National Tile Contractors Association (NTCA) is a membership organization for tile contracting companies, installers and associate members involved in manufacturing, distribution and consulting services related to ceramic tile.
Established in 1947, NTCA publishes TileLetter, a free monthly magazine. It produces its highly acclaimed Reference Manual, which addresses installation challenges, provides guidelines and best practices and aids in problem-solving and troubleshooting.
NTCA provides members with technical help, business-improvement strategies, safety programs and financial analysis.
NTCA also participates in standards development and technical meetings on behalf of labor and organizes the Total Solutions trade show. It is an owner of Coverings, the largest tile and stone show in North America, where it is instrumental in developing educational seminars. NTCA supports the Certified Tile Installer program through substantial donations to CTEF.
It is recognized as the largest and most respected national tile contractors association in the world.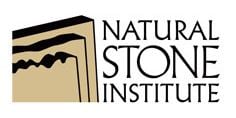 The Natural Stone Institute brings together the Marble Institute of America (MIA) with the Building Stone Institute (BSI)
Even though stone tile installation can be similar to ceramic tile installation, installing stone tile presents unique design and installation challenges that require further knowledge of materials, installation and design. Installers working with natural stone tile, also called dimension stone, should consult the Natural Stone Institute, which publishes the Dimension Stone Design Manual and Building Stone Magazine. These publications raise awareness in both the industry and the design communities for the promotion and best use of natural stone.

The Northern California Tile Industry (NCTI) Joint Apprenticeship Training Committee (JATC) is a jointly trusted committee between the signatory contractor's association, the Tile Terrazzo Marble Restoration Association of California (TTRMCA) and the Bricklayers, Tile Setters and Allied Craftworkers International Union (BAC) Local 3.
Recognized and authorized over 75 year ago by the California Apprenticeship Council to function in all matters pertaining to training in the tile trade and to carry functions on training as it relates to the tile under the provisions of the Shelley-Maloney Apprenticeship Labor Standards Act of 1939.
Currently it provides education and certification for men and women working in the ceramic tile and stone industry in over 49 counties in California.

The Tile Council of North America (TCNA) is the membership organization for the manufacturers of tile and tile installation materials, with manufacturing facilities in North America.
TCNA publishes the TCNA Handbook and the ANSI Standards.
>> See ANSI Standards: A Tile Installer's Best Friend!
TCNA supports the Certified Tile Installer program through substantial donations to the CTEF.
TCNA is also behind WhyTile.com which promotes the benefits of tile.
>> Have You Explored WhyTile.com?
>> Why Use Qualified Labor from WhyTile!

The TTMAC was founded in 1944. Its mandate was to develop a method of standardizing terrazzo, tile and marble installation techniques, as well as being a technical resource and liaison for architects, specifiers, designers and engineers. TTMAC honors this commitment today as well as many other services and support of the hard surface industry and its members.
Much like the product it represents, the TTMAC stands for quality. Its membership is comprised of contractors and suppliers, who are closely scrutinized for experience, integrity and financial stability.
The construction industry can be confident that those members belonging to the TTMAC are competent and experienced providers of products and services for the terrazzo, tile, marble and stone industry.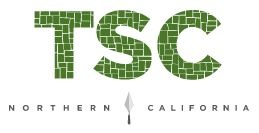 The Tile & Stone Council of Northern California (TSCNC) was founded in 1968 (as its predecessor the Northern California Ceramic Tile Industry) on behalf of the Tile, Terrazzo, Marble & Restoration Contractors Association (TTMRCA), of the San Francisco Bay Area and Northern California to promote the proper use and installation of tile and stone.
The combined experience of these union contractors represents decades of ceramic, porcelain, glass, terrazzo and natural stone installations across Northern California.

Being a member of Tile Contractors Association of America (TCAA) means you are becoming a part of an organization representing the finest union tile contractors in the United States. Founded in 1903 it is the only association which serves the needs of the union tile contractor.
TCAA's partnership with International Masonry Institute (IMI) to develop the "Trowel of Excellence" certification program is another example of how we work to promote both the industry and our members.
This certification, offered only to members of TCAA, provides visible evidence that a union tile contractor stands head and shoulders above the competition.
Companies that achieve Trowel of Excellence certification demonstrate better customer service, superior installations and adherence to higher industry standards. Successful architects, CO's and general contractors know and understand that well run projects need professional, highly qualified companies. Setting yourself apart from the pack with Trowel of Excellence certification gives you that much-needed competitive edge.

The Tile Heritage Foundation is a membership organization focused on the preservation of the archives and collections at the Tile Heritage Foundation, which feature publicly accessible information and examples representing U.S. tile makers, business records of selected dealers and installers, an extensive assortment of historic catalogs, periodicals and photography, all covering the last 150 years up to the present time.
As a member of Tile Heritage, you become an advocate for the identification and preservation of significant installations throughout the United States. You become a part of an international network of tile enthusiasts dedicated to preserving tiles, tile-related information and installations around the globe!

>> See Add Your Mark to the Global Monumental Hand-Print Mural Project

In Spain, tile makers labor as they have for centuries – pushing their passion for design and innovation to new levels of artisanship. With one of the purest and strongest domestic clays available, Spanish manufacturers have an unparalleled ability to make the end product more diverse. From rustic handmade forms; to technical facades that cool buildings and clean the air; to the impossibly slim, sustainable recycled and ink jet masterpieces that fire the imagination.
The Spanish Ceramic Tile Manufacturers' Association (ASCER) is the private organization whose primary objective is to support Spain's ceramic tile manufacturers and the industry as a whole by stewarding and promoting the Tile of Spain brand worldwide.
ASCER (Spanish Ceramic Tile Manufacturers' Association) was founded in 1977 in accordance with the 19/1977 Professional Organizations Act (Ley de 19/1977 de Organizaciones Profesionales). It replaced and increased the activities of the National Syndical Group of Tile Industries (ANSIA), which had been operating since 1959 and in turn was officially recognized by the Group of Tile Manufacturers, an organization that arose in the 40s. Other company organizations in the tile industry had existed previously. The oldest written information kept regards the Tile Manufacturers Society created in 1927, with its head office in Onda (Castellón). Thus, evidence is provided that the existence of ceramic tile associations goes back a long time.
A strong global leader, the ceramic tile industry of Spain comprises 125 manufacturers concentrated primarily in the province of Castellón.

The World Floor Covering Association (WFCA) is the flooring industry's only unbiased source of information. The WFCA and its 3,000-strong flooring and carpet store retailer membership is dedicated to providing consumers the information, service and support needed to ensure a successful carpet, hardwood flooring, laminate flooring, vinyl flooring, ceramic tile, area rug, natural stone, cork flooring and bamboo flooring purchase experience.
Let us know if there's a tile association or organization we've missed, or of changes to make.
Note: We originally published this article on November 15, 2016, and have updated it.