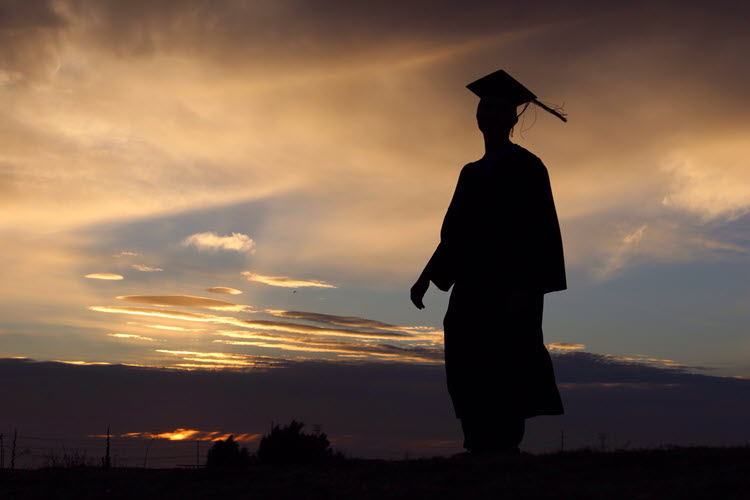 College isn't for everyone. That's where the tile trade comes in. Have you considered it?
Comparing College to the Tile Trade
The Cost of College
College education costs a great deal of money. In fact, it costs so much money that it often requires that the student and even the student's parents to take out loans to pay for that schooling.
As Scott Carothers says in Addicted to Quality Tile Installation,
"Not every graduating high school student is "college material" nor does each desire a four your degree. Guidance counselors have historically directed students into going to college without exploring possibilities in the labor field. Unfortunately, many students feel obligated to attend a four year institution in order to please their parents while feeling out of place. Four years later, many of these young people come out with a diploma, no job in their field of study, and a huge personal debt of over $100,000.
Conversely, a student who studies at a two or three year trade school costing significantly less or one who enters into an on-the-job apprenticeship program comes out with a trade that cannot be taken from them, little or no debt, and a plentiful array of job possibilities.
This is a no-brainer. The difficult task here is to convince students, their parents, and high school guidance counselors that it can be a wise choice to become a work-with-your-hands person who quickly enters the labor force making far more money than the four year grad who is unable to find work."
Comparing College and Tile Trade Earnings
Let's focus on the earnings side of the equation and what happens there.
If you do a five-year comparison looking at two students:
One student attends college

The other student enters the tile trade as an apprentice
The Tile Apprentice
For a student coming out of high school and entering the tile trade as an apprentice, s/he in five years will be making over those five years about $250,000 or $50,000 per year.
You see, the ceramic tile installer going through that apprenticeship program has a job and has had a job through those entire five years and continues to work so it's really a win-win situation.
The College-Bound Student
For a student who does a four or five-year program in a college-level institution, s/he will leave the school with approximately $150,000 to $175,000 in debts. If that graduate can find a job, oftentimes it's not in the industry s/he studied in, winding up challenged to even stay in that industry let alone find a well-compensated position that pays enough to cover the debt and make a good living.
Hear it Directly from Scott Carothers
Let's face it. There are plenty of young people out there today who like to work with their hands. So why push them in a direction that isn't necessarily the best for them?
You can watch CTEF's Scott Carothers in this 1:15-minute video discuss careers in the tile industry with the advantage of apprenticeships and quality training.
How to Get Started in the Tile Trade?
So, how might you get started in the tile trade? Good question.
Organizations such as the Ceramic Tile Education Foundation and the National Tile Contractors Association (NTCA), among others, encourage those folks to follow a path of an apprenticeship program with a good quality tile contractor, in combination with a training program focused on getting people to the quality level.
>> Be sure to explore the NTCA's apprenticeship program information.
Here is the NTCA's 5:57-minute video introduction to the tile trade:
And, then, when you're fully established, help bring the tile trade to the SkillsUSA competition. You can read more about that opportunity in this article:
>> Bring SkillsUSA Tile Setting Competition to Your State
Become a Certified Tile Installer
Once you've completed your apprenticeship program, we encourage you to #BecomeaCTI or a Certified Tile Installer.
>> Top 15 Tips for #BecomeaCTI Success
We encourage any professionally minded tile installer to become a Certified Tile Installer. If you need additional reasons to do so, please read Why Should You Take the CTI Test? Contractors Respond.
As a CTI, you set yourself apart from the crowd, receive nationwide recognition through the CTEF website, and know how to anticipate tile installation problems before they occur. Do it right the first time and get paid accordingly. And then, go ahead and validate your skills as a tile installer.
Thanks for reading.