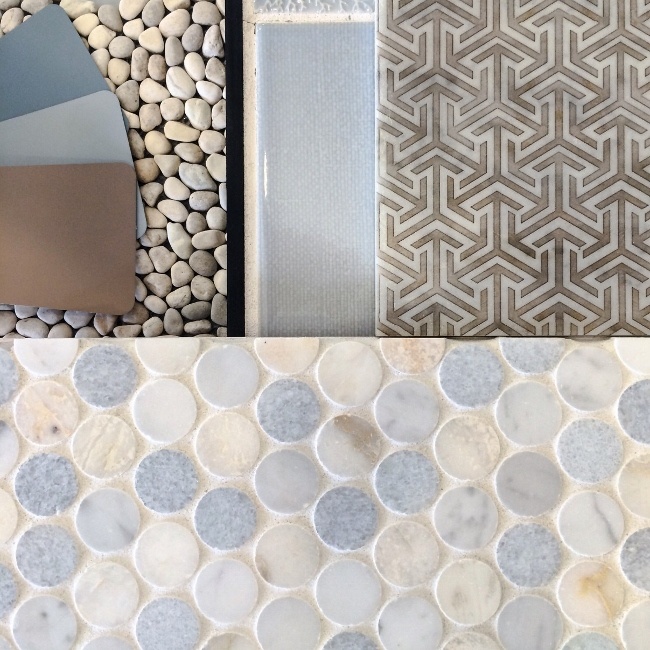 You've probably noticed that this blog focuses heavily on proper tile installation methods and techniques. At the same time, all of us involved in the CTEF Mission intensely admire timeless tile installations that truly delight the senses.
We abhor tile installation failures and encourage every opportunity to celebrate greatness in design and execution. That's what you regularly experience during the yearly Coverings show, the premier United States exhibition of ceramic tile and stone.
>> See Coverings Elite CTEF Sponsor
As beautiful as tile is when it is first created, the end result must also delight the senses, perform functionally while doing so beautifully, and generally withstand the test of time and usage.
To that end, this article celebrates a few of those inspiring timeless tile executions, including ones highlighted during Coverings 2020.

The History of Manufactured Tile - Over 2000 Years Old!
Metropolis Magazine in Spanish Tile Enters the Modern Age, provides wonderful contrast between the old and the new in tile. Ryan Fasan, technical consultant for Tile of Spain, describes the influences behind many popular yet historic ceramic styles, patterns and motifs.
For example, tile with brickwork, cement and ceramic pavers, handmade Terracotta tile, encaustic cement tiles and small format tile as you see in the image below of the Alhambra in Granada, Spain.
The images of these timeless installations - new and old - are magnificent!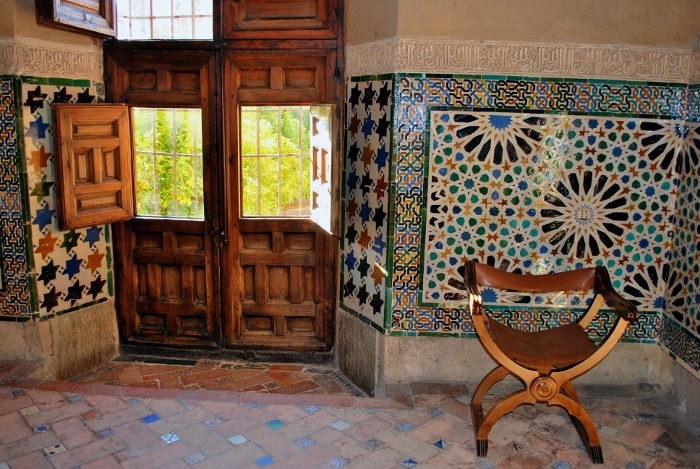 Creativity in Tile Design
You'll love this article by Decoist titled Trip to Italy: Finding the World's Most Beautiful Ceramic Tiles.
It describes a visit to Italian tile manufacturer Refin which launched a small design studio over ten years ago focused on translating artistic visions into porcelain stoneware tile.
If you can't imagine the visions that top artists, designers and architects (e.g., Karim Rashid, Vivienne Westwood and others) might come up with for tile, then definitely check out the article and its images.
The image below is of a textile-inspired tile creation from Refin called Arte Pura by designer Daniela Dallavalle.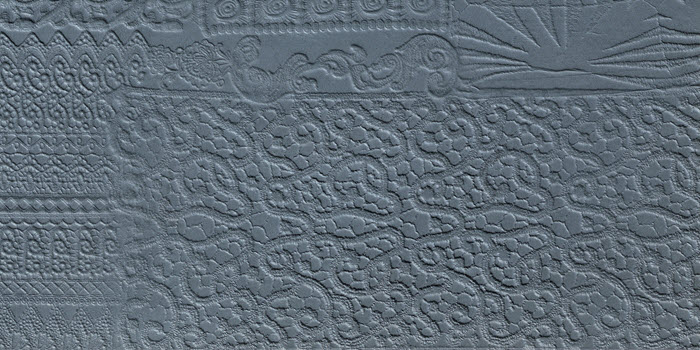 Refin: Arte Pura by Daniela Dallavalle. Photo courtesy of Ceramics of Italy
Amazing Tilework in New York City's Second Avenue Subway
Given the history of tile and its fabulous creative versatility, imagine how it might be used to transform New York City's new Second Avenue Subway.
Tile has played an important role in the New York City subway system since it was first launched in 1904 (think 'subway tile'). It is only fitting that it should continue with this new opening.
As the Metropolitan Transit Authority page on the 2nd Avenue subway line explains,
"The Second Avenue Subway also features the largest permanent public art installation in New York State history commissioned through MTA Arts & Design. Four world-class installations help make the line an underground museum, and will provide a source of appreciation, inspiration and beauty to both customers and visitors for decades to come."
The New York Times' article Art Underground: A First Look at the Second Avenue Subway provides a magical journey through the four new subway stations and the artists involved:
Governor Andrew M. Cuomo says of the art installations,
"At some point government adopted an attitude that its job was to build things that were functional but unattractive and unappealing. ... But that's not how it has always been, and it's not how it should be. With every public works project, I believe there is an opportunity to elevate the everyday, to build a public space where community can gather and where culture and shared civic values are celebrated..."
Spanish and Italian Connections
Interestingly, Sarah Sze has both Spanish and Italian connections. She represented the United States at the Venice Biennale in 2013 and received help from Spanish tile masters for one of her installations:
"For "Blueprint for a Landscape," accomplished with the help of tile masters in Spain who applied color and line to the plain porcelain, she transformed the station into what looks like a deep-blue immersive drawing that unfolds down the escalators and through the concourse. Fragmented images of scaffolding, birds, chairs and leaves, digitally collaged, seem as if caught in a great whoosh caused by a hurtling train."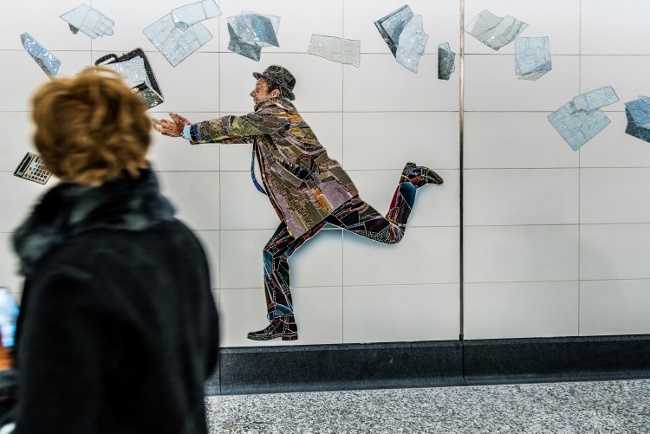 Artist Muniz includes himself in this Rockwell-like scene at the 72nd Street station.
From Contemporary to Timeless Tile Installation: Clemson Football Facility
To celebrate the first-ever National Tile Day on February 23, Tile Council of North America (TCNA) toured Clemson University's new 140,000 square-foot Football Operations Building. The $55 million facility is currently pending LEED Silver Certification, thanks in part to its ubiquitous use of tile.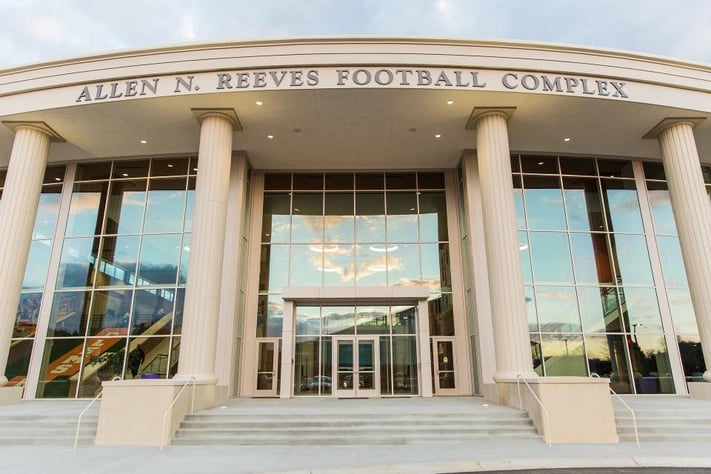 During the 15 minute video tour of the facility, TCNA's Bill Griese explains that the Clemson Football Operations Complex encompasses 30,000 sq ft of tile, along with 4,000 sq ft of thin brick. That represents 60% of the floors and 40% of the walls that are covered in tile.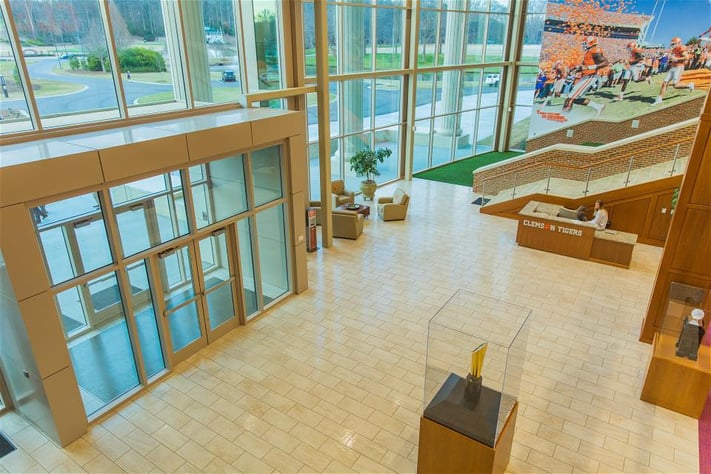 Jeff Thomas, senior account executive with DCO Commercial Floors, says that the expanse of the project and the variety of tile materials contributed to the complexity of the install. He explains,
"I was fortunate to have the use of the 'TCNA Handbook' to pass along our reasoning on why we recommended certain methods of installation. "For example, this project covered numerous types of installation methods—showers, pools, steam rooms—and thin brick veneer were all present, and in many cases, focal points of the project. With the 'TCNA Handbook,' I was able to easily illustrate to the design team our preferred method of installation while explaining the reasoning behind it. This allowed any RFIs and clarifications to be expedited and continue to meet the fast-paced schedule."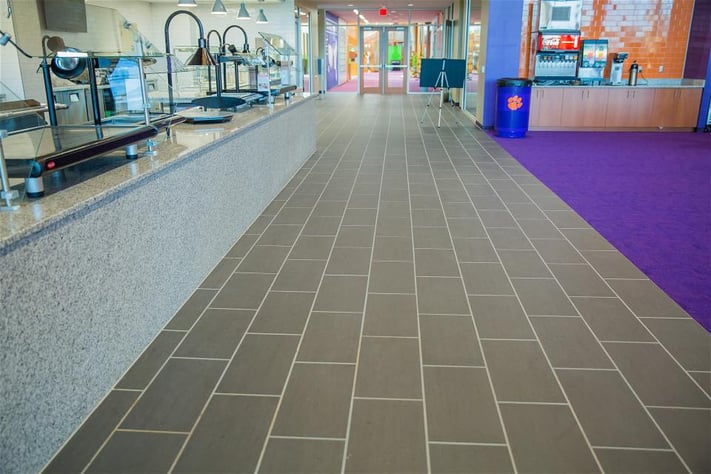 Bill Griese calls attention to the 3/8" grout lines used throughout the wall and floor tile installations to compensate for the 50% offset for the brick look pattern. You can see those in the image above.
Bill notes that the floor tiles in high traffic areas feature high traction to prevent slipping.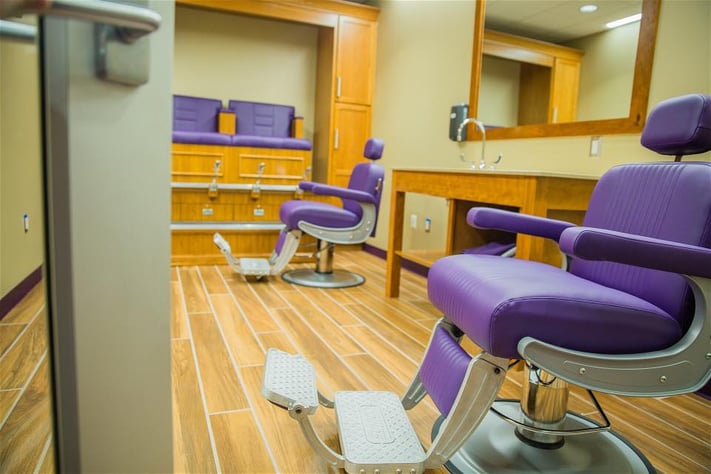 In addition to stone-like tile, the project includes wood-look tile as well as glass tile.
The photos below highlight how installation had to address different tile installation methods for pools, showers and steam rooms.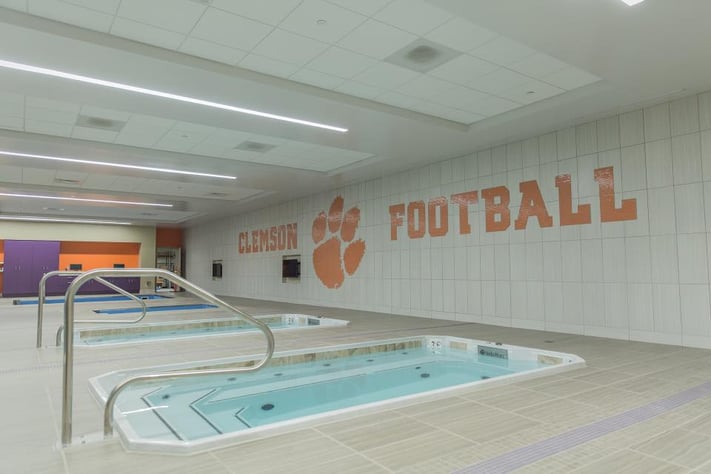 Notice the penny round mosaic wall treatment of the Clemson logo.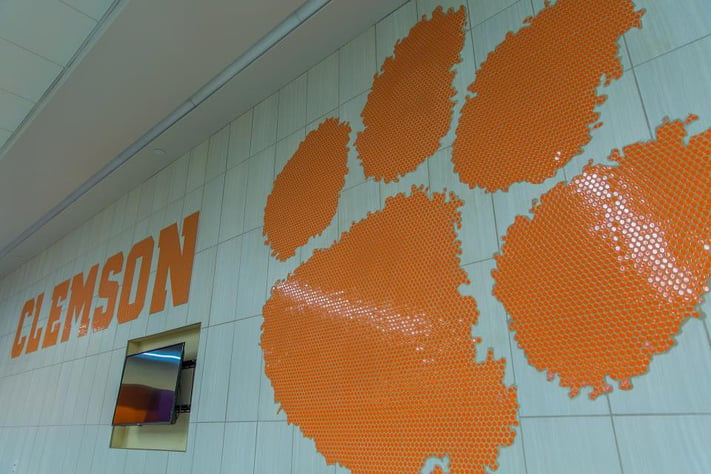 New Tile Installations Worth Admiring
Coverings 2020 honored 12 outstanding projects that demonstrated spectacular craftsmanship and creativity in the use of tile & stone for the Coverings Installation & Design (CID) Award program.
These inclue residential and commercial projects evaluated on their execution, original usage and overall design and purpose by a panel of industry experts, prominent editors and designers.
Feast your eyes on these five projects! You can learn more and see more images by visiting the Coverings Blog.
Residential Stone Design: Large Winner in Madison, VA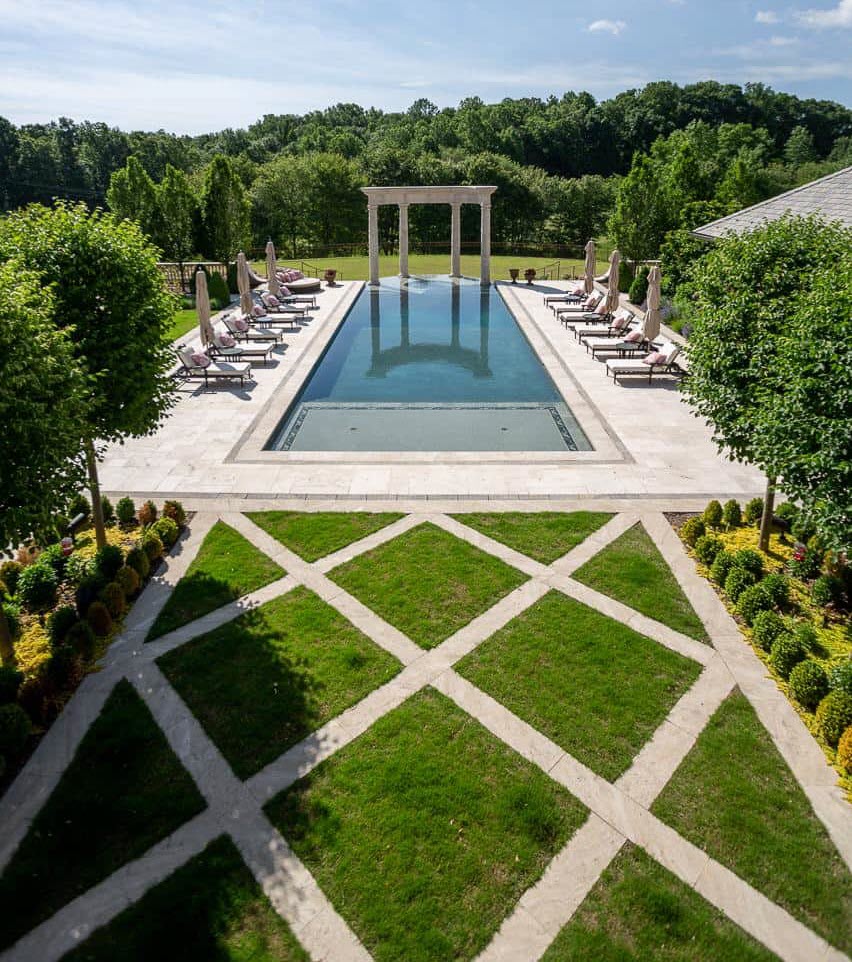 >> See 2020 CID Award Winner Spotlight: One Man's Home is Another Man's Castle
Residential Stone Design: Small winner in Hood River, OR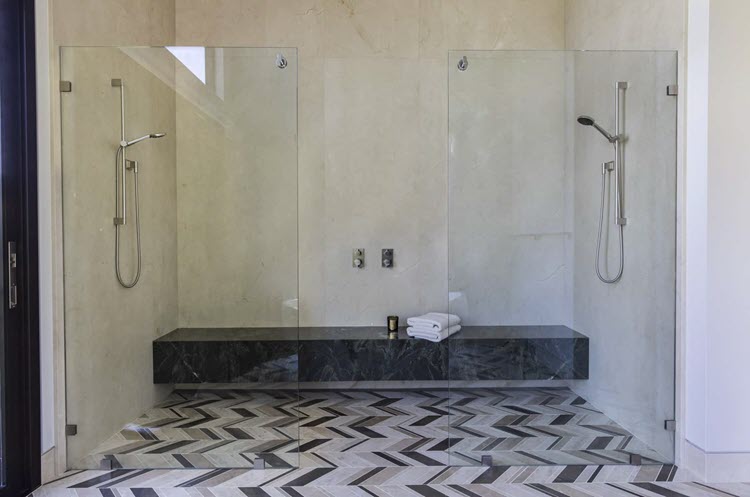 >> See 2020 CID Award Winner Spotlight: Lux Modern Master Suite
Commercial Tile Design winner, Valley Plaza in Bakersfield, CA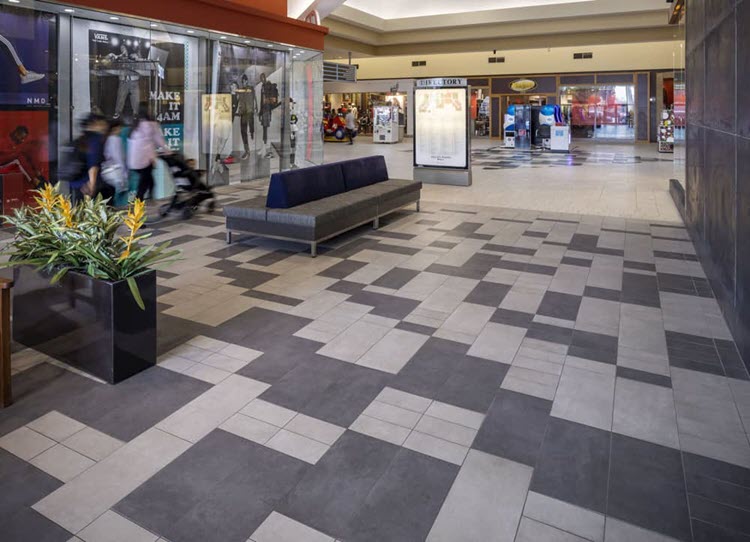 >> See 2020 CID Award Winner Spotlight: Valley Plaza
Commercial Tile Design: Hospitality winner, Mercado Little Spain in New York City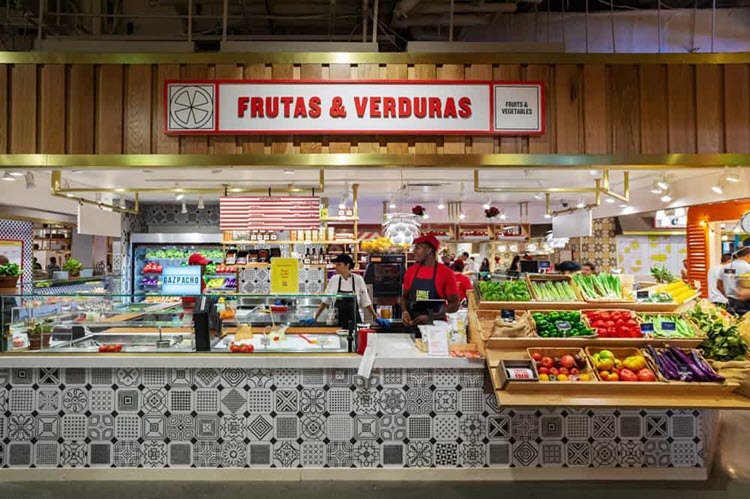 >> See 2020 CID Award Winner Spotlight: Mercado Little Spain
Commercial Stone Design Winner, Materials Marketing in Chicago, IL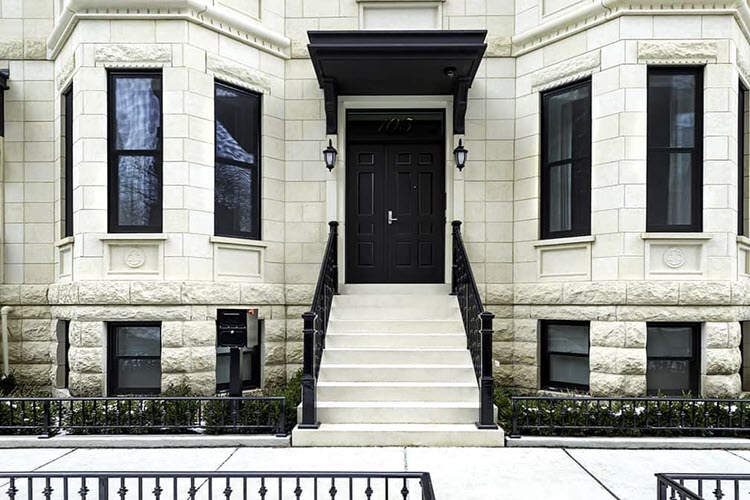 >> See 2020 CID Award Winner Spotlight: Redefining the Classic Brownstone
Which Are Your Favorite Timeless Tile Installations?
What beautiful tile installations have you come across? What do you love most about them? Let us know in the comments.
Special thanks to the masterful installers and designers who created these timeless tile installations!
Note: We originally published this article on 04/18/2017, and have updated it with recent timeless installations.