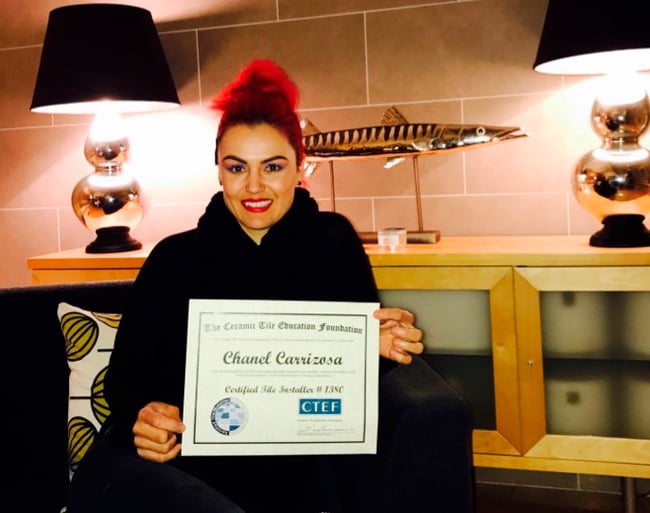 When it comes to iconic tile installation, few contractors are as clean and meticulous in their work as Chanel Carrizosa CTI #1380.
Chanel Carrizosa CTI #1380 and her husband Jamen CTI #1381 founded Icon Tile & Design in Kirkland, Washington in 2000. Both became Certified Tile Installers in 2017 after successfully completing the hands-on portion of the Certified Tile Installer program in Kent, Washington at Bedrosians.
When you visit their website, you'll notice that they heavily promote their CTI credentials as well as their involvement in the NTCA. They also include both logos on their business cards. Chanel says,
"We hope that having this credential will keep our price at a premium, and we try to educate consumers, distributors/suppliers about the importance of using CTIs to level the playing field, since many referrals are relationship-based as opposed to promoting qualified labor first."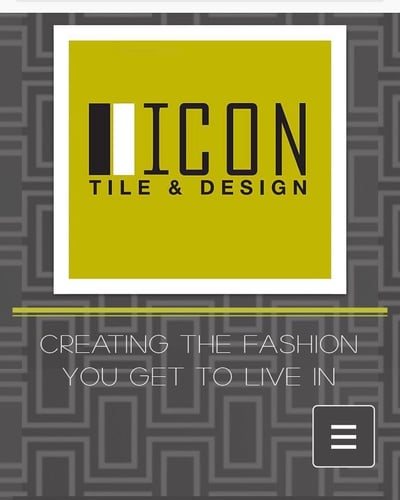 Icon Tile & Design: Style, Clean Installation and Technical Excellence
What makes Icon Tile & Design stand out is the combination of style, clean installation and technical excellence. Their installations are truly iconic.
Tile = Fashion You Get to Live In
As Chanel explains,
"I'm an industrious, artistic type of person – I have a natural eye for design."
Further, her "woman's eye" gives her an advantage in discerning the best "finish" in the house and the things you will be seeing the most.
"I feel my projects come to life, ... it is fashion that you get to live in."
Clean Installations that Delight Customers
Simply take a look at any photo of Chanel's installations and you'll be struck by how clean the installation looks regardless of the stage of completion.
>> See Icon Tile & Design on Facebook
That comes from her organizational aptitude which translates into not only staying organized but also keeping the job site clean and neat. She says,
"When I install I am very precise – perfectly, clean, level… When we work on remodel jobs – we end with customers loving us for that cleanliness."
Passion for Fashion Paved Way for Tile Installation
Chanel Carrizosa has been in the tile installation business since 1996.
She originally planned to work in makeup and fashion. Nordstrom, though, told her she needed theatrical makeup experience. To do so, Chanel would make half as much as she was earning working for her dad. She preferred the family business, Alexander Marble & Tile in Port Orchard, Washington, where she learned the ins and outs of the tile trade from her dad, her mom – who also installed tile – and her uncle.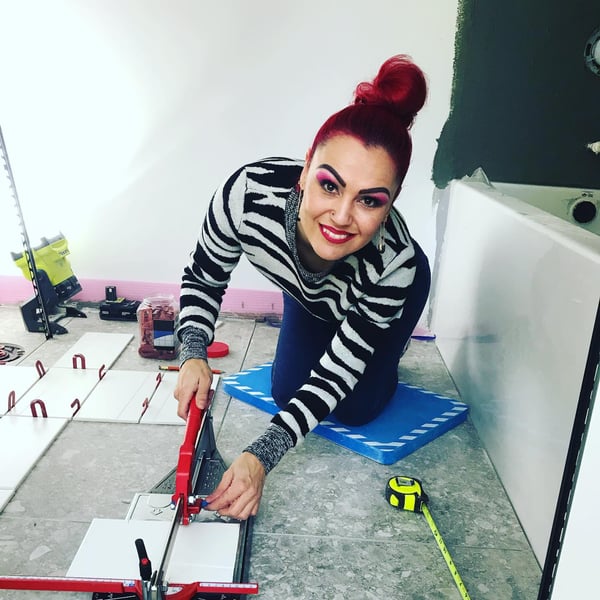 The Importance of Learning About New Tile Installation Methods
As Chanel and Jamen have immersed themselves as Qualified Labor, they have jumped into the educational component with both feet, bringing new methods to their business and taking their company to a whole new level. She explains,
"We thought we were doing it right. We've learned some things in last three to five years, and it opened our eyes; we have taken to new methods and apply them to new jobs. We do it right to make things last."
In addition to becoming CTIs, this includes manufacturer certification classes.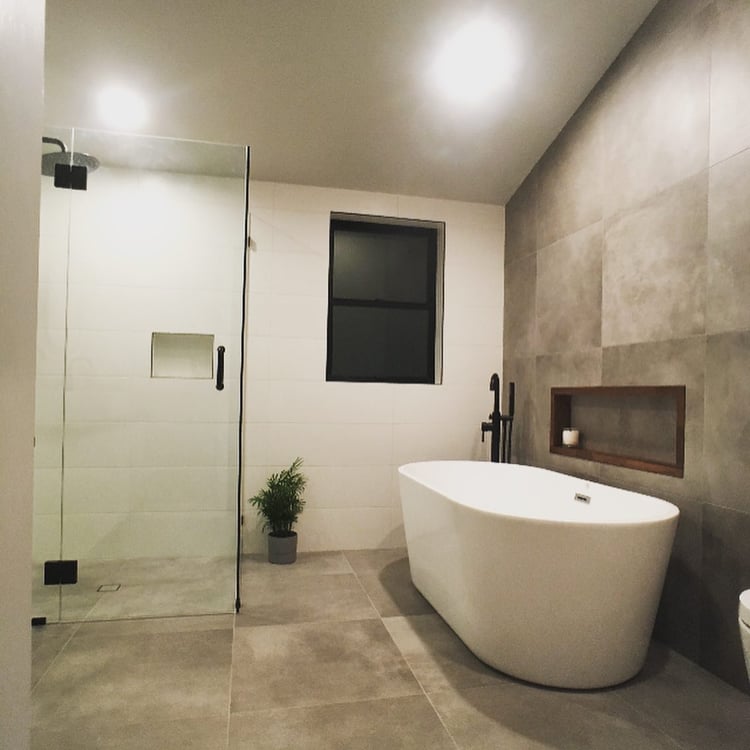 Becoming a Certified Tile Installer
How did Chanel prepare for the CTI program tests?
Chanel found the written exam to be relatively easy, with its open-book format. It was informative and taught her how and what to search for, and why the information is so important.
For the hands-on test, she made sure her tools were ready and in good working order. She ensured she was comfortable with a good playlist to listen to so she could stay focused and motivated.
As a testament to the supportiveness of the tile industry, she received tremendous encouragement from members of the community: Shon Parker, Kevin Insalato and Jason McDaniel.
Going into the hands-on portion of the test, she wondered how something so small could be so challenging as others had mentioned on social media. That was until it was her turn.
"It was the hardest 3'x3' space I've had to tile. I think a lot of it was the pressure of it all, and the time – it just seemed to fly by. It was down to the wire but I got it done.
A big factor for the hands-on test is time management. Chanel explains,
"I think managing your time is a big factor on taking the test. I learned how to manage my time better, and really how to install correctly with approved methods."
At the end of the test, she even discovered some good shortcuts for use on everyday jobs.
As a result of the experience, Chanel continues to seek training and certifications (such as large panel tile installation training).
Why Does Certification Matter to Tile Installers?
If you're considering becoming a Certified Tile Installer, you will appreciate what Chanel has to share on the subject:
"Certification is important to our industry because there are a lot of people out there that think they know how to tile, but really don't know how to tile correctly and make it last.
As an unregulated trade, I'm hoping this is a start to get qualified labor noticed by consumers, as it seems to be so important and prevalent in many European countries. Many other trades and jobs require certification, so why shouldn't ours – especially when dealing with water-evacuation systems?"
"Installers can say how good they are or how busy they are – but are they willing to put their skills to the test?"
That said, she encourages other professional tile installers to take the test and join the professional tile community:
"Besides the fact that you can always learn something, it helps identify professionals in our industry."