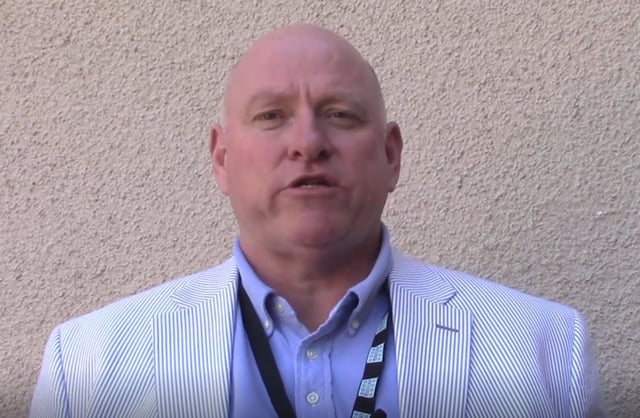 Are you wondering how to elevate your reputation in the marketplace? If you install tile, the ideal way is through the CTEF tile certification programs.
Martin Brookes is the owner of Heritage Marble & Tile in Mill Valley, California. He's involved in the National Tile Contractors Association (NTCA) including as past president, is a Five Star Contractor, and is a strong supporter of the CTEF tile certification programs.
He has seen firsthand how certification affects the entire ethos of his business. Certification has enabled Heritage Marble & Tile to stand out not only as highly reputable and expert but also as the San Francisco Bay Area Premier Tile Installation Company.
We caught up with Martin to learn more.
Meet Martin Brookes, Proud Employer of CTIs and ACTs
CTEF: Martin, tell us about your background.
MB: I started out in the masonry business out of school. In 1978 I graduated from high school and got the opportunity to go to Chesterfield College of Technology through an apprenticeship program.
I was indentured for four years and attended college for one year full-time and three years one day a week. I graduated with a City and Guilds in Masonry practical and theory diploma. I worked for a waterproofing company soon after that as a general foreman overseeing damp remediation.
In 1993, I moved to the USA and began working for a large masonry company building big box stores as a superintendent. After learning the ropes stateside and doing a spell as a union tile setter, I decided to go out on my own and started Heritage Marble & Tile in 1997.
I was a one-man/helper for a couple of years and built a reputation for quality and honest work. I then started to look for good help and I still have the same crew that helped me build my business over 20 years ago.
CTEF: How did you get started in tile?
MB: The harsh winters in the UK forced our work to go inside. We had the skill set to do mud work and masonry so during the winter months we concentrated on tile inside.
Tile was simple back then and didn't require the skill set for today's tiles.
>> See 5 Tile Trends Affecting Installation Methods and Standards from Coverings17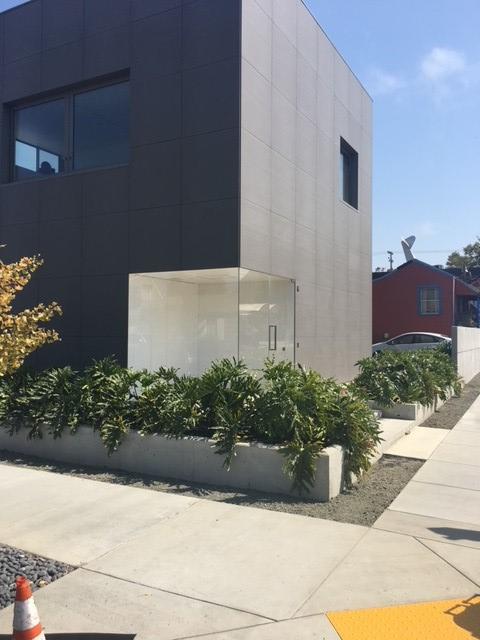 CTEF: What is Heritage Marble and Tile's specialty and how did that evolve?
MB: Our specialty is high-end remodel single family and high-rise homes in San Francisco and surrounding areas.
We provide the qualified trained labor to install the most difficult tile and are willing to take on the most challenging installations.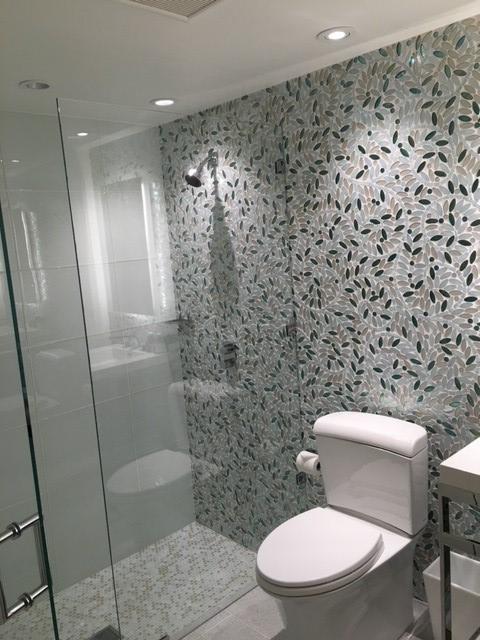 CTEF: When did you become aware of CTEF and the certification programs?
MB: I became aware of them through my involvement with NTCA and while seeking out training and education programs.
I saw in them the perfect opportunity during the great recession to train, educate and certify my loyal hard-working employees.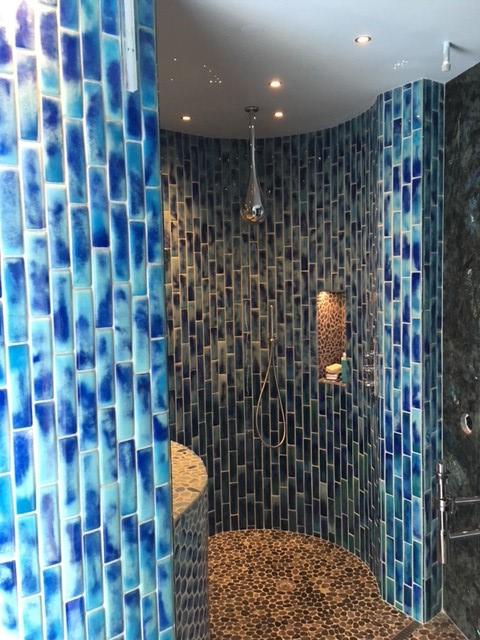 CTEF: What made you such a strong supporter of certification?
MB: The program was a solid choice with manufacturers and the tile community backing the certifications, making it credible.
>> See Tile Installation Certification in Action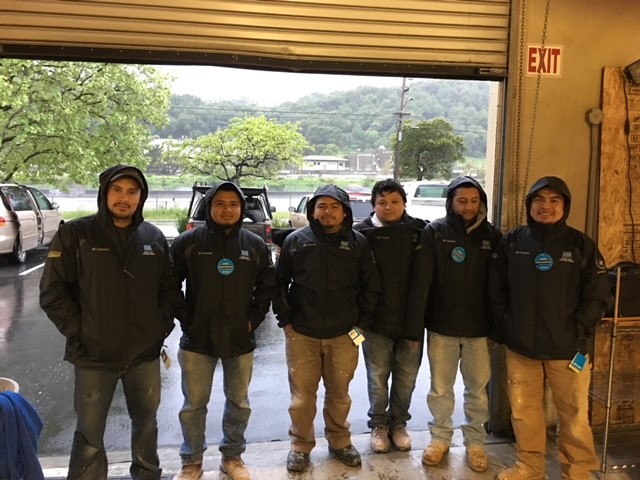 CTEF: How has it affected your business?
MB: I have been able to market that I'm a proud employer of Certified Tile Installers. My employees are CTIs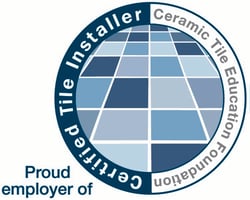 CTEF: How many on your team are CTI and ACT certified?
MB: I have Leo Escamilia CTI #843 and Gabriel Cortez CTI #844 who are also ACT certified. I'm very proud to have them as employees.
CTEF: How do the different certifications fit into your business?
MB: They elevated the installers' confidence and respect amongst other competitors.
CTEF: What is the biggest surprise you've encountered as a result of installer certification?
MB: Others have followed in our marketplace and we have gained a reputation as a quality company who do quality work.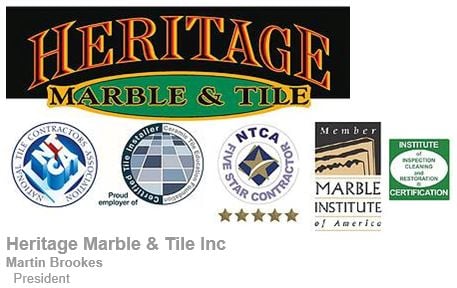 CTEF: What are the biggest challenges you encounter in your business and how do you overcome them?
MB: Having our skill set be compensated accordingly and realizing not all tile installers are equal.
Most tile installations fail because of what you don't see. We are proud that our preparation work looks as professional as our finished product.
>> See Where Do You Find Porcelain Tile Installation Standards and More?
CTEF: Martin, what words of wisdom do you have for others in the industry?
Stay true to quality remain ethical and don't take shortcuts.
CTEF: Thanks very much, Martin.
Here's a 1:52-minute video titled Why Employ Certified Tile Installers? Martin Brookes, Heritage Marble & Tile Explains where Martin provides additional perspective.
Special thanks to Martin Brookes for his ongoing support of the CTEF certification programs.
As you heard Martin say, becoming a CTI and, eventually, ACT certified provides considerable benefits both to his installers and to Heritage Marble & Tile. As a result, they are a crucial part of the Qualified Labor pool that provides the consumer, whether residential or commercial, with a choice of the best quality possible. And, Heritage Marble & Tile can confidently say that it is the San Francisco Bay Area Premier Tile Installation Company
Are you ready to become a Certified Tile Installer?
Note: We originally published this article 03/27/2018.