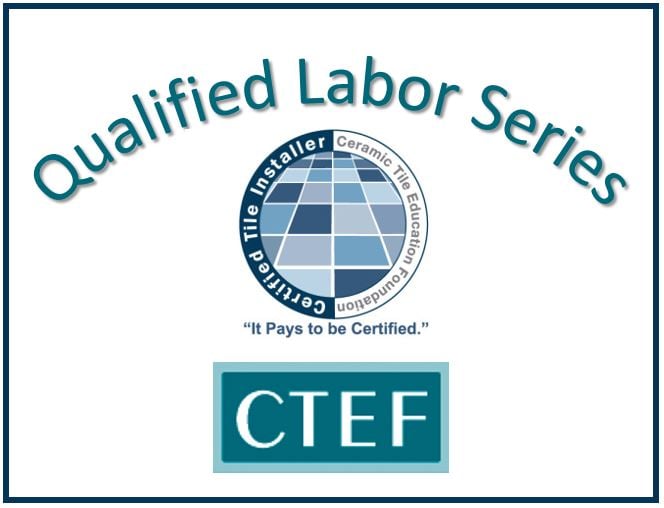 We are frequently asked why someone who has been laying tile for twenty or more years should bother becoming a Certified Tile Installer.

Rather than expand on 5 Benefits of Being a Certified Tile Installer, we'll let Charles Nolen CTI #1222

from Miller's Flooring America explain why he made the decision.

Charles is next

in the

CTEF Blog series about Qualified Labor

based on articles in TileLetter.com.

>> See Certification: providing a bridge to the larger tile community for Charles Nolen, Miller's Flooring America
Meet Charles Nolen CTI#1222
Charles Nolen is based in Indiana and became a Certified Tile Installer (CTI) at Coverings 2016. That's after more than 20 years working in the tile industry. Despite his extensive experience, Charles considered it critical to become certified.
As mentioned above, he works for Miller's Flooring America, which does all types of flooring installation in Lafayette, Indiana.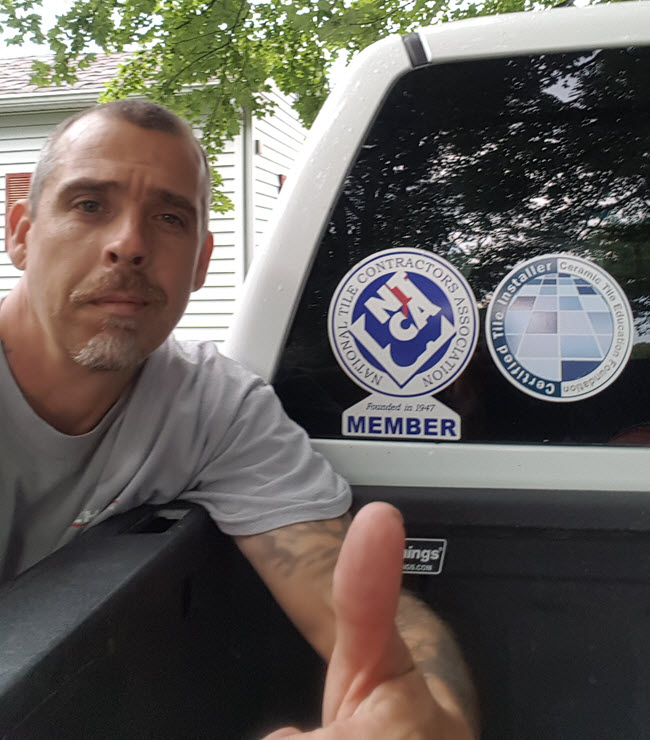 Why Become Certified for Laying Tile?
According to Charles Nolen, becoming certified is,
"A way to say I'm different. I don't just tile, I make a project come to life, bringing people's dreams to reality, not just at the surface. What is underneath is done just as correctly as what you see visually. Tile isn't just a designer object, it's a tile assembly that must function with the consumer in mind for years to come."
In other words, tile certification is confirmation for consumers of the quality of a company's craftsmanship and workmanship. It represents peace-of-mind that the person and the company behind that person have a sound reputation for quality work.
>> See Looking to Hire a Tile Installer? Here's Your Roadmap.
Even when a company - as Miller's Flooring America does - has an excellent reputation, "certification lets them know they have come to the right place and they definitely seem to relax and breathe knowing they will get better results," says Nolen.
The written test helps you dive into tile installation reference books.
The Certified Tile Installer (CTI) program is a comprehensive testing of the skills and knowledge of experienced tile installers. It includes two parts:
A multiple-choice written test

A hands-on test
Both are based on current industry standards and best practices for producing a sound installation that exhibits good workmanship. The tests, therefore, require that both the observable and non-observable characteristics of a finished installation are executed properly.
About the written test, Nolen said,
"The written test was very interesting for me. It made me really get into my books. I have had all the books for years, but I just didn't get that deep into the coefficient friction side of things."
>> See ANSI Standards: A Tile Installer's Best Friend!
(Also check out NTCA Reference Manual: An Invaluable Tool for the Tile Industry.)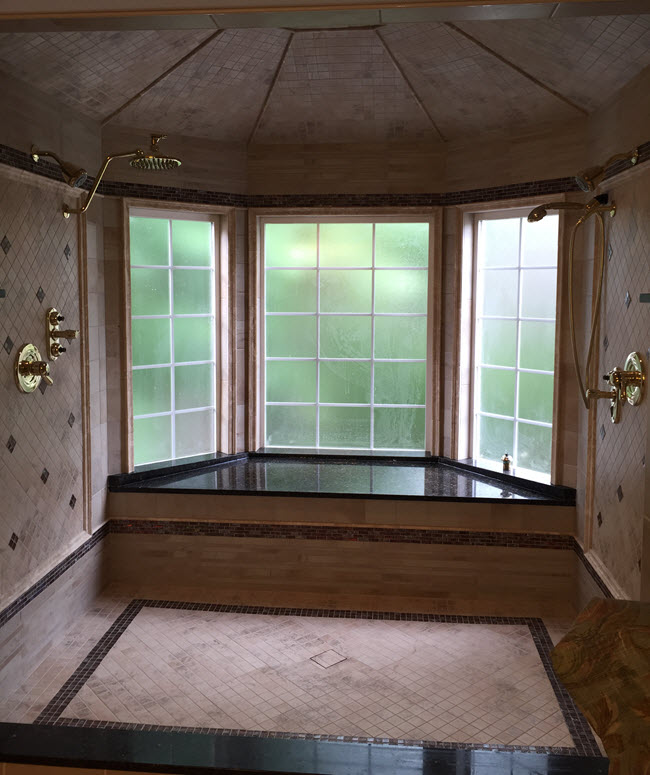 Commitment to a tile assembly that functions
Ultimately, becoming certified in the laying of tile means is that you - as a tile installation professional - are seriously addicted to quality tile installation! As Charles says,
"The fact you take a vision and turn it into reality but it doesn't stop there it's taking a client's needs and future needs and combine them to make a tile assembly that functions for their everyday use not just aesthetics but serves the needs of daily use and being install correctly and with beauty that will stand..."
That means creating tile installations that closely follow the TCNA Handbook.
Nolan explains,
"Clients seem to really like the [CTI] logo and confirmation they made the right decision."
Through Certification Become Part of a Larger Tile Community
Another benefit of certification is becoming part of a larger tile industry community committed to quality tile installations and best practices.
>> See The Top Tile Associations and Organizations
Nolen explains,
"I have reached out to many peers in the business, joining [the] Tile Geeks [Facebook Group] and networking with those who have truly paved the way in the tile world."
He has also been named an Indiana State Ambassador for the National Tile Contractor's Association (NTCA), an adjunct role to his position with Miller's Flooring America.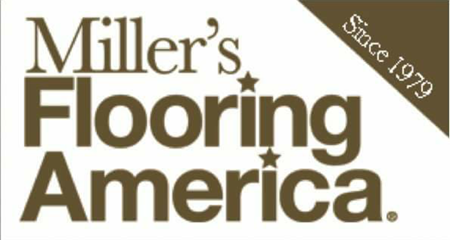 Ready to Become Certified After Laying Tile for Over 20 years?
Becoming certified makes sense, especially when you have over 20 years of experience laying tile. Take it from Charles Nolen. In his mind, certification is one of the most important advances in the tile industry as a whole. "Being able to display the logo and holding the card is priceless," Nolen said.
Are you ready now to take the tests and become a Certified Tile Installer as Charles Nolen decided to?
Let us know in the comments.