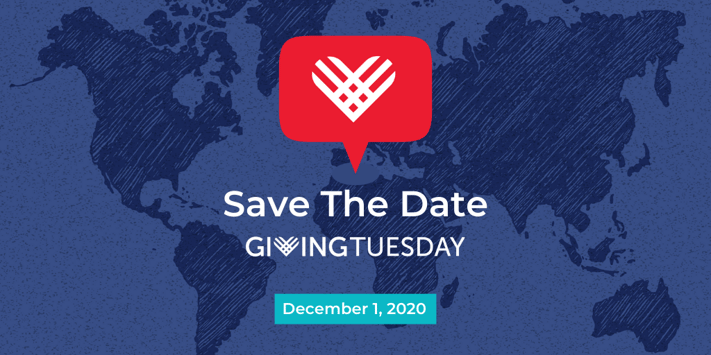 Have you saved December 1st for #GivingTuesday? It's a great way to support organizations such as CTEF...
What is #GivingTuesday?
#GivingTuesday is a global giving movement that has been built by individuals, families, organizations, businesses and communities in more than 60 countries around the world. Created in 2012 as a day to do good, you'll find millions of people coming together to support and champion the causes they believe in and the communities in which they live.
GivingTuesday is held annually the Tuesday after Thanksgiving. This year it takes place on December 1, 2020 and runs for 24 hours, beginning at midnight local time. Participating organizations are official non-profit organizations (i.e., a 501(c)3 in the U.S.).
#GivingTuesday isn't just about fundraising, it's about communities banding together and giving of their time, power, skills, expertise and resources. It's about the collective spirit of generosity that brings change to our communities.
We hope that CTEF is a cause you believe in for #GivingTuesday.
Why CTEF for #GivingTuesday?
The Ceramic Tile Education Foundation (CTEF) is a a 501(c)3 organization that provides education and installer certification for professionals working in the ceramic tile and stone industry.
The primary program for certification - the CTEF Certified Tile Installer (CTI) program - is the only third-party assessment of installer skill and knowledge which is recognized by the tile industry.
This organization functions because of the community that supports it: all those who believe in Qualified Labor, follow established methods and standards for installing tile, support artisan tile setters around them, and encourage everything that makes this industry better.
>> See The Certified Tile Installers Credo
As we're looking to expand the read of CTEF and the CTI program, we're experimenting with new ideas and approaches. For example, the recent CTEF online auction because we're all trying to make the most of these unprecedented times that led to the unexpected.
#GivingTuesday is another wonderful opportunity to come together, to collaborate and experiment.
How You Can Participate in #GivingTuesday
Here are four ways for you to participate in #GivingTuesday:
1 - Donate to CTEF!
You can support CTEF's mission by donating now. Here is the CTEF mission:
CTEF will expand the knowledge of professional ceramic tile installation through training, education, and certification.
CTEF will promote the applicable industry standards to new and experienced tile installers, architects, designers, builders, and tile industry related people.
The overall goal of CTEF's activities is to raise the quality of ceramic tile installation.
Donations allow CTEF to expand tile installation training and certifications which, in turn, supports raising the quality of ceramic tile installation.
You can make a one-time donation or a monthly donation. As you might imagine, CTEF will greatly appreciate your contribution.
2 - Promote #GivingTuesday and CTEF on Your Social Channels!
Help get the word out to your social followers about what CTEF does for the tile industry and encourage others to do the same.
Explain why you donated to CTEF
Share photos of yourself or people who know who have benefited from what CTEF offers
Invite others to share their stories about CTEF and the CTI program
Don't forget to include the hashtag #GivingTuesday!

3 - Support GivingTuesday!
To support the #GivingTuesday mission and community, in addition to using the hashtag, be sure to like, share and follow GivingTuesday on:
Facebook — facebook.com/GivingTuesday
Twitter @GivingTuesday
Snapchat — givingtuesday
Instagram — givingtuesday
4 - Save the Date!!
Yes, add a reminder to your calendar for Tuesday, December 1st, 2020 for #GivingTuesday.
And, then, get involved.
Thank You for Supporting CTEF on GivingTuesday!
We greatly appreciate it!
If you have any questions, don't hesitate to let me know in the comments.
Thanks for reading and supporting CTEF.
The CTEF Team
Note: We originally published this article on November 12, 2019, and have updated it for 2020!