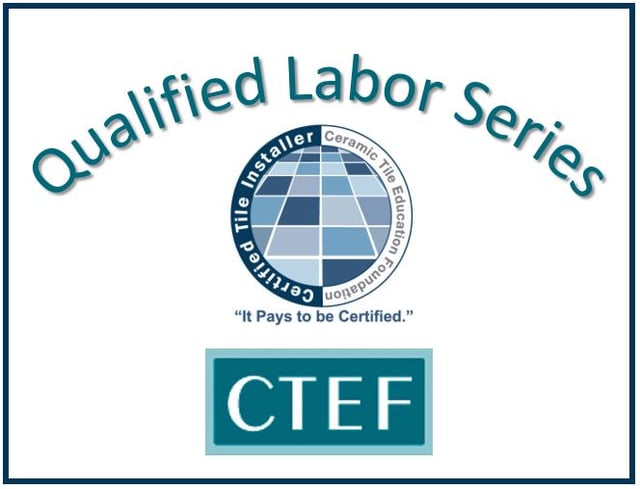 Edwardo Martinez CTI #1239 describes becoming a Certified Tile Installer as, "I did it backwards. No studying, no prep work. I filled a spot last minute. I did it to test my skill and knowledge."
He is next in the CTEF Blog series about Qualified Labor based on articles in TileLetter.com.
>> See Certification provides confidence; shows commitment and excellence
Meet Edwardo Martinez CTI #1239
Edwardo Martinez, co-founder of Surfaces15, is a second-generation installer who's been a tile setter practically from birth.
He grew up in the trade, and despite being in the industry for more than twenty years, Edwardo has found great value in being a Certified Tile Installer (CTI). He explains that certification is, "well worth the investment and makes you a part of a whole new network."
>> See Have You Been Laying Tile for 20 Years? Get Certified Says Charles Nolen
Stand out and be different with certification
Martinez decided to become certified not only to challenge his personal skill set, but also to stand out and be different from any other contractor. Plus, certification demonstrates commitment and excellence in his field.
>> See How To Differentiate Your Business With Tile Installation Certification
Unfortunately, there is no federal requirement for a tile installer to be licensed as there is for a plumber or electrician. Furthermore, most states have no licensing requirements at all for tile installers. The CTEF Certified Tile Installer certification provides a universal standard, recognized by the tile industry, by which tile installers and their companies can prove their merits, providing consumers with a choice of reliable, skilled installers.
>> See Tile Installation Certification in Action

The decision to become tile-certified
Martinez discovered the Ceramic Tile Education Foundation (CTEF) certification program through the online Tile Geeks Facebook group and jumped right into the deep end.
>> See The Top Tile Associations and Organizations
He hadn't planned to take the hands-on test. However, a post on Tile Geeks by NTCA State (Tennessee) Director Bradford Denny changed the course of his history. (Note: Brad Denny is a CTI and a CTEF Regional Evaluator for the CTI Program.)
A last minute cancellation meant that Edwardo had the opportunity to take the test at Coverings 2016, front and center of the CTI testing booth. As he explains,
"I did it backwards. No studying, no prep work. I filled a spot last minute. I did it to test my skill and knowledge."
Despite not having time to prepare much ahead of time, Martinez jumped at this last minute opportunity.
>> See Video Details Hands-on Certified Tile Installer (CTI) Test
With Certification, Surfaces15 Stands Out in the Tile Industry and Chicago
Edwardo Martinez co-founded Surfaces15 with Greg Twarog CTI #1302 three years ago. Based in the Chicago area, the company focuses on residential remodeling/renovation and commercial work. Both founders are committed to standing out in the tile industry. Tile certification has been critical.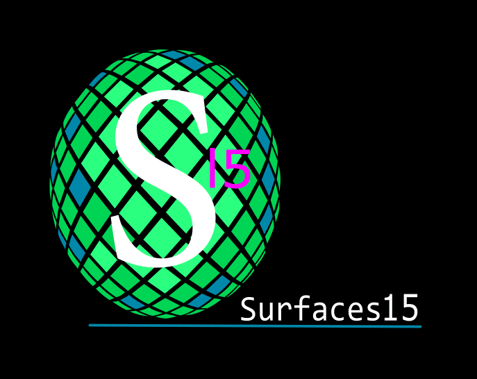 According to Martinez,
"By being certified, we are able to impact the labor trade in a way it has not been done before."
Becoming certified means increased confidence in his tile installation skill set as well as his status "as a true professional and industry leader."
With certification in hand, Edward Martinez has the justification for charging more for his services, because it sets him apart from others who may be less qualified or, for some reason, have not taken the time to become a CTI. In addition, certification makes new networking relationships in the tile industry easier.
Ready to Embrace Tile Certification as the Way to be Recognized in the Tile World?
If you haven't already, consider becoming a Certified Tile Installer (CTI). As a CTI, you set yourself apart from the crowd and know how to anticipate tile installation problems before they occur. Do it right the first time and get paid accordingly.
Are you ready now to take the tests and become a Certified Tile Installer like Edwardo Martinez?
Let us know in the comments.