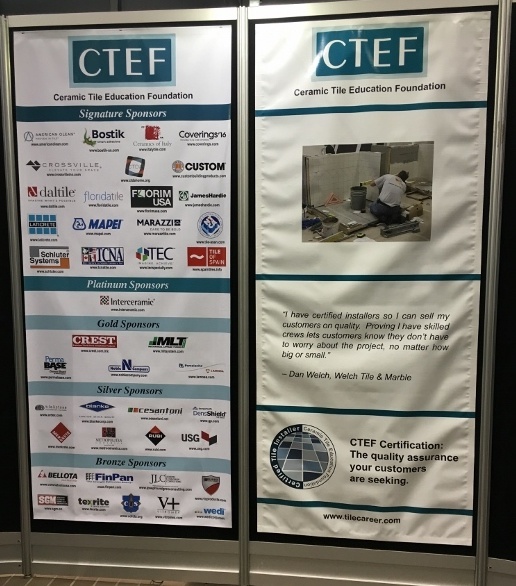 Are you a tile contractor? Do you have at least two years of experience as a full-time lead tile installer? By experience we mean that you have full responsibility for substrate prep, layout, along with properly installing underlayment, tile, grout and sealant materials. If yes, consider becoming a Certified Tile Installer (CTI).
The CTI program is the only third-party assessment of a tile installation professional's skill and knowledge that is recognized by the tile industry. By taking the CTI tests, you validate your skills and knowledge; it truly sets you apart as a successful installer of tile.
How Certification for Tile Installers Got Started
The Ceramic Tile Education Foundation (CTEF) launched the CTI program in 2008. The reason: to provide a means for good, knowledgeable tile contractors to verify their skills and promote themselves to potential clients and employers.
At the same time, the program addresses a significant opportunity in the marketplace:
It provides consumers with a mechanism for identifying the level of proficiency of prospective tile installers. That's why this site includes a zip code locator for CTIs.
That in turn encourages them

to use only the best-qualified installers, ensuring that their tile projects are installed correctly from the beginning, and look beautiful for years to come.
The CTI program is a comprehensive testing of the skills and knowledge of experienced tile installers which includes a multiple-choice exam and a hands-on test based on current industry standards and best practices for producing a sound installation that exhibits good workmanship. The tests, therefore, require that both the observable and non-observable characteristics of a finished installation are executed properly.
Certification means that truly talented and qualified installers can compete against low-cost incompetent installation.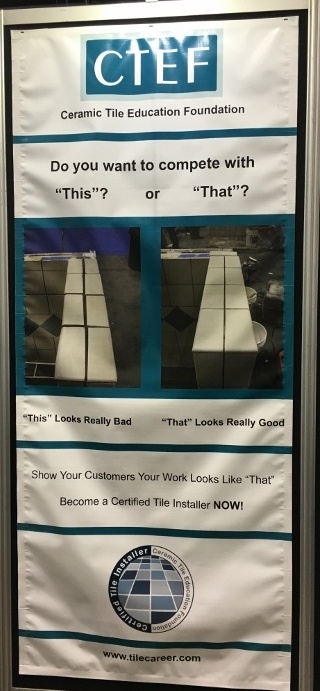 Details on the CTI Program
As we mention above, the CTI program includes two separate tests.
An online open-book exam consisting of 155 multiple choice or true/false questions. You have four hours to take the test.
The hands-on test which is completed in regional warehouses across the United States. You'll want to arrive by 6:30 am to get your tools set up. The test begins at 7:09 am and must be completed by 4:00 pm.
The CTI Tests cost $495 per installer. Members of the National Tile Contractors Association are eligible for a $50 per test discount upon verification.
Once you pay, study materials will be shipped to your home or office. Study materials include the Certified Tile Installer Manual, the TCNA Handbook, and the ANSI Specifications. You'll also receive everything needed to take both the online and hands-on tests.
You'll get your results once the hands-on evaluation sheets are tabulated and combined with your online test score. A passing grade is 85% or higher. If you need to retake one or both tests, you can do so at a reduced cost.
You can learn about the Certified Tile Installer (CTI) Program in this 2:31 minute video:
You can also explore the Frequently Asked Questions about certification.
Ready to become a Certified Tile Installer? If you have experience and are ready to demonstrate your skill and knowledge, we urge you to become certified and register for the program.
If you have questions, let us know in the comments.